By: Eric Johnson
"Next year" for racers and fans will be here on Saturday, January 8, 2011. That's when the 2011 Monster Energy AMA Supercross Championship begins. However, as far as Dean Wilson is concerned, he's still not quite sure if he'll be lining up at the West Region Lites opener at Angels Stadium in Anaheim or the Lites East Region kickoff round in Houston come February. That decision will be made for Wilson at the eleventh hour by the Monster Energy/Pro Circuit Kawasaki team owner Mitch Payton. After Wilson was detained in Canada due to visa and immigration issues (thus missing the ensuing Dallas and Jacksonville rounds), all have assumed that the Scottish/Canadian would be kept out of Canada, and duly, the East Region in 2011.

Right before Christmas break, during a long ride home across the Sonora Desert after riding a few days of riding in Arizona due to the recent heavy rains in California, Wilson said he just might race the East Region again come 2011. What's fact? What's fiction?
Racer X: Dean, how long were you over riding in Arizona?
Dean Wilson
: Just for a couple days. I just wanted to get some riding in, and I rode supercross. Mark, who owns Motoland (in Casa Grande, Arizona), he has a supercross track. A lot of guys were out there. Mitch sent everybody out there, the Troy Lee guys were there, a few other people there were, too.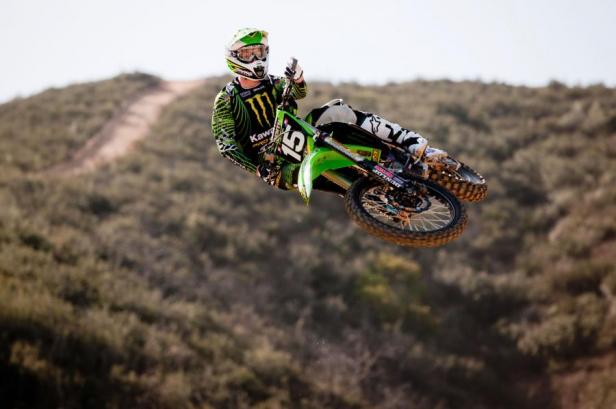 Photo Courtesy Monster Energy
How is your motorcycle?
It's good. It's running really good. The 2011 KX250F is really good so far. I like it.
Have you done all your testing and have all your settings complete for 2011?
Yeah, I've done all my testing. We might do some more. I'm not sure yet. It's been good. I've been testing with Bones [Bacon] quite a bit and those are long, long days. You're out there pretty much sunup to sundown. It's pretty intense. We go to tracks and there is always so much stuff to test that we're always there for a long time. It's good and it's all been going well.
Do you like testing? Do you learn a lot?
I don't know if I necessarily really like it, but it helps you get faster and it can help you find something that you like a lot better. I'm still learning. I'm not very good at testing or noticing much, but I'm getting there with it.
I've heard from some of your teammates that you've been consistently posting the fast lap times out at the Kawasaki test track…
Yeah, I don't know about that. I've just really been doing my own deal and just getting ready.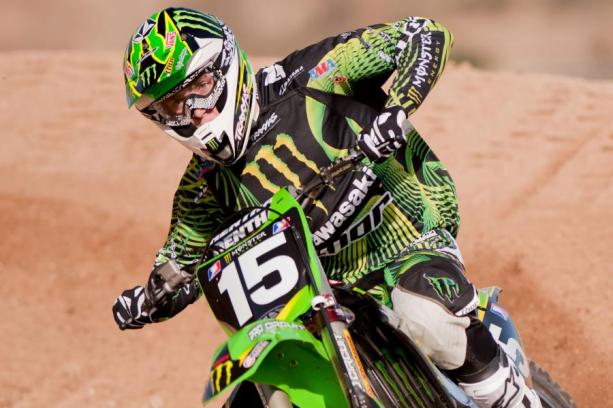 Photo Courtesy Monster Energy
Well, considering what went down with you in Canada last winter, could that potentially happen again? Or if Mitch wanted to put you on in the East Region, could he do that?
If Mitch wants me to do East Coast I can because I now have my visa all sorted out. My visa wasn't processed last year so when I went to cross the border they wouldn't let me through until it was processed. That's what the big hold up was because it takes a long time for it to get processed. I wouldn't have any problems if I went back again. (Note: Wilson was born in Scotland and then moved to Canada before moving to the U.S. several years ago.)
That whole deal couldn't have come at a worst time last season because heading into the Toronto round you had placed fourth, third and fourth. As a rookie, you had some real momentum going…
Yeah, it was going pretty well and I was learning and my results were starting to get better and then when I got stuck in Canada that just kind of sucked because I was sitting third in points. You never know what could have happened in those two rounds that I missed. You know [Austin] Stroupe got hurt and that could have given me a good chance for second in the championship. I don't really know what to say. It's just stuff that happened.
As the series wound down, you places second in the series finale in St. Louis and were a fighting second to your teammates in the East/West Shootout in Las Vegas. Were you happy with the last couple of rounds?
Not really, to be honest because at the last round in St. Louis I got second and obviously I wanted to win that but I had a fall. And Vegas, that was just a cool race, but it sucked on my end because I got passed with like two corners to go by Hanny and Pourcel. That race was something that I learned from.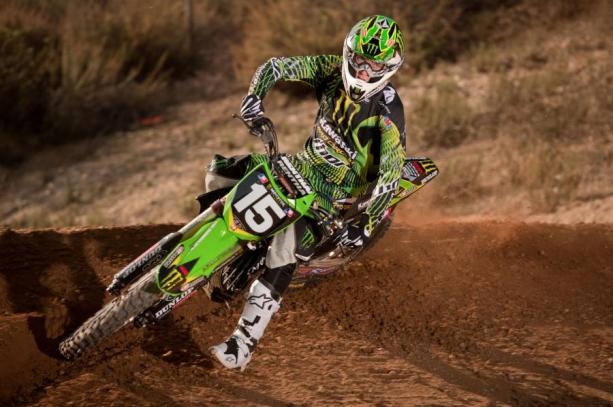 Photo Courtesy Monster Energy
You posted some great results in the 250 Lucas Oil AMA Pro Motocross Nationals. In fact, you won overalls at Budds Creek and Pala, how did you feel about your outdoors season? There were certainly a number of highlights and you certainly ended the series on a good note…
Yeah, outdoors was okay. Obviously, it was pretty good in some people's eyes but I made some mistakes. Obviously, Texas, I should have won the overall there. I had a good chance of winning the overall at Red Bud too but Trey Canard got by me. So there were just a few things that kind of bothered me. And in the first moto at Steel City I crashed real hard. I came from way behind and got like 19th or something, so that just totally wrecked my overall score and I lost a bunch of points, as well. That's really what took me out of the top three in the standings. That was a shame, but to end it at Pala with a 1-1, I was really happy with that.
You had a one-year contract, correct?
Yeah. It all started from amateurs. After I finished, I won everything except one moto. I really wanted to ride for Mitch. I've always believed in myself and I knew I was good enough to be on the team and Mitch gave me that chance. I feel like I wasn't as popular as most other riders coming up but I took the opportunity and I always just believed in myself. That's what really helped me and got my results because I knew I could beat a lot of those guys. I think once Mitch watched me race a little bit, he knew I'd be on the podium. It was good, but I'm definitely expecting to do a lot better this year.
As far as 2011 goes, would you rather race the West Region or race the East where you are already familiar with the tracks?
You know, honestly, last year, when I was a rookie, I just really wanted to race the West because I always used to go and watch the first couple rounds of the series. But then once I got to the East Coast I actually didn't mind it. All the stadiums were covered and the tracks were really good. I didn't really mind the East Coast so that's why I'm not bothered about what Coast I do this season. It doesn't really matter, it's just that the West Coast is a lot closer to my house and I can actually sleep in my own bed. A lot of times when I stay in hotels because I can just never get to sleep. On the West Coast it's kind of a normal day except that you just go to the stadium at night.
You and
Blake Baggett
are teammates now. Last year, it all came down to you two for the final seat on the Monster/Pro Circuit team. You got the seat and the word was that Baggett wasn't exactly thrilled about. How are you guys doing together?
When we were on amateurs, I honestly didn't really like him at all. Now that he's on the team, I see him around a little bit more and he's actually cool. But the whole team is good so far, so it's all good.
What's your plan going into whatever series you're tapped to do? Look to get on the box as much as possible or go out and go for wins right away?
I just want to be consistent. I don't want to have bad races and good races—I want to be solid. I want to be a solid racer. That would make me happy. You know you can't win the championship if you're not solid. I guess my goal is to just to be solid and ride the best I can. We'll see how it goes.
You have to be careful because you can throw it all away with one bad race...
Yeah, you can definitely throw it away really easy. I don't know… You just have to be smart and take it as it comes.
When all is said and done, will you be happy with anything else besides a championship?
I've been working pretty hard so it would be a shame just to do all that and not get the results. But, yeah, I mean a championship would defiantly be a dream, for sure.