Welcome to Xmas Countdown: Day 4+2

BRUX Lower Dental Arch Performance Bite

It's like a mouthpiece but with a much more scientific approach. BRUX claims that not only will this device help prevent tooth fractures but it also helps your breathing and your mental focus. Mental focus, really? Man, I could really use that. I should get their number and ca…. Ooohh, look, something shiny!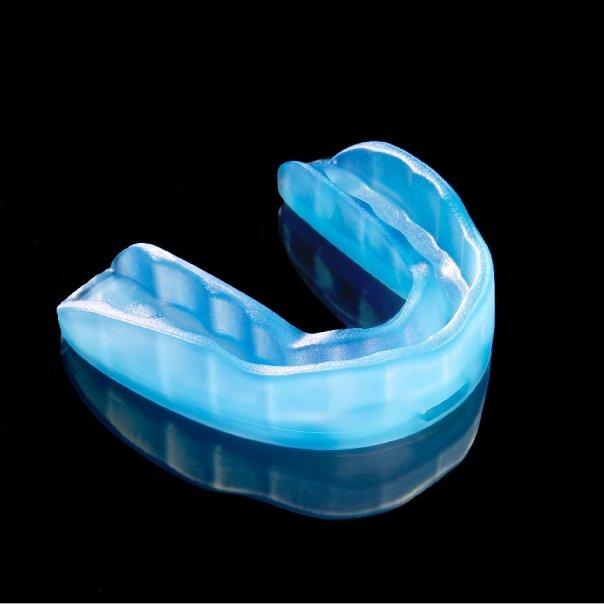 Description:

Svindal (Ski), Cairoli (MX), Patterson (WMX), Cluzel, Corti and Talmasci (Moto2), Rocca (Ski), Sudding (MTB), Hughes (MX), Keeney (MX), and many other top tier motorsports and action sports athletes wear our performance bite. Prevents Fatigue, focuses muscle strength, aids in balance, helps prevent dental micro-fractures. This is the BRUX Sports lower dental arch performance bite. (upside down as shown for reference). Made In Italy, dental quality, professional grade.

$99 for purchase anywhere outside of the EU.

http://www.drbruxracingusa.com/

CUSTOMIZABLE
You just have to immerse Brux® in boiling water for @ 17 seconds, then put it into your mouth to obtain a "customized" Bite tray that fits as if it were an impression of your teeth, that gives perfect stability and excellent comfort. It comes in 4 colors, Red, Blu, Clr and Yel.

RELAXING
Brux® has "gauged" occlusal thicknesses which help bring the jaw into a rest position, thus aiding face muscle relaxation.

The thickness of the Bite tray actually creates a lengthening of the muscles and therefore a reduction in the muscular strength of the chewing muscles. This effect reduces the muscle force due to stress and tension, carrying out all the effects of a stretching (lengthening) action on the muscles even during active phases.

COMFORTABLE AND STABLE
Brux® is made of a special biocompatible, thermoplastic material, with two programmed degrees of hardness.

The first (1), the softer of the two, is used for the parts of the Bite tray in contact with the external walls of the teeth and the gums, to give stability and comfort.

The second (2), the harder one, is used for support, to ease sliding of the teeth during grinding and for greater resistance to wear.

HYGIENIC AND PRACTICAL
It is supplied with a hygienic case and made in four colours for easy recognition by different members of the team.

IT CAN BE REFITTED
Brux® can be remoulded several times without changing its physical and mechanical features. If the fit is not successful or your dental situation changes for any reason, don't worry: with Brux® you still have the chance to remold it.

WARNING
Brux® is designed for permanent and not deciduous (milk) teeth . In case of dental, gingival, TMJ disorders, orthodontic appliances or removable dentures, ask your dentist for advice before using Brux.