Matrix Concepts Extends Relationship with Bob Hannah
Matrix Concepts is pleased to announce that they have extended their relationship with MX legend Bob "Hurricane" Hannah.
Matrix Concepts Co-Managing Member Chadd Cole stated, "Bob has been an integral part of Matrix Concepts since we began the company and his product knowledge has helped us tremendously. We are honored to be associated with Bob."
Bob Hannah stated, "I'm proud to continue my relationship with the Cole family. Eddie Cole and I go back to when I started my racing career and I've known Chadd and Cameron since they could walk. I've been involved with Matrix Concepts since the company was founded."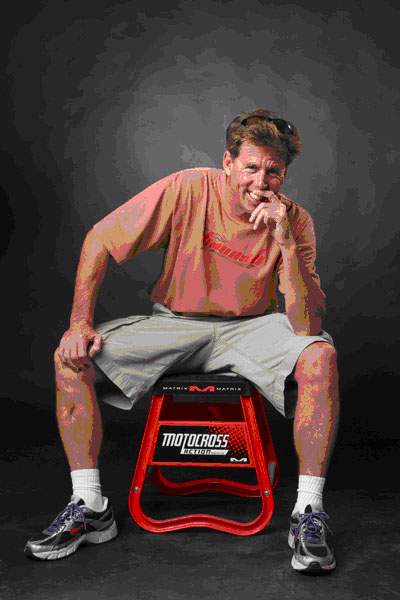 About Matrix Concepts:
Matrix Concepts is based in Valencia, California founded in 2009 and is used by the top MX/Off-road race teams in the world. Matrix Concepts offers a complete range of track/garage necessities that include personalized off road motorcycle Stands, Loading Ramps, Tie- Downs, Utility cans and Worx Mats. For more information on Matrix Concepts products, visit: www.matrixracingproducts.com and facebook.com/matrixconcepts

Matrix Concepts "It's what the factory race teams use."