5 Minutes with...Gannon Audette
It's almost exactly one month until the gate drops at A1, and everyone is working feverishly to be ready. One of those people is 17-year-old Gannon Audette of DNA Shred Stix/Star Racing Yamaha. After taking home a 450 A Pro Sport amateur title (and taking second in the 250 A pision) from Loretta Lynn's, Audette is looking forward to his first season as a pro. He took a few minutes out of his practice schedule to give us his thoughts on the upcoming year.
Racer X: You've been working to get to this point your whole life, and now you're almost a month away from starting your first full season as a professional motorcycle racer. How does it feel?
Gannon Audette: You know, it feels pretty good. I know it's going to be tough, but I think I'm up for it. I'm just going to put my head down for these next couple of years and hopefully come up with some pretty good results.
How did you end up on the Star Racing team?
I just got a call one day after Loretta's. I was actually in Minnesota and they wanted to fly me out to Steel City just to meet everyone. They flew me out there and it just kind of went on from there.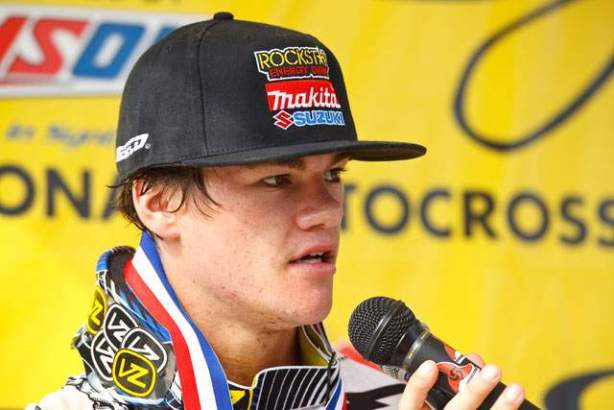 photo: Simon Cudby
Are you going to be with them through the nationals?
Yep, supercross and motocross.
How long are you signed with them?
Right now it's one year.
How's the training going for the upcoming season?
It's going pretty good. I had an injury, but I started back riding. I'm on Yamaha now, and I like it. I think it'll be good. I like supercross, and hopefully it will be a good year.
How are your supercross skills coming along?
Pretty good. I adjusted to the track pretty good. The whoops are tough, but I've adapted to those pretty good. I've got a little bit of work to do there. It's been pretty good.
Are you racing East or West Coast?
East.
What do you think of the new SX Lites format, as far as the final points races for both pisions being held at the final round in Las Vegas this year?
I don't know. Everything is new to me, so I don't know the difference! I think it should be good, though—two mains in one night, that'll be interesting. You'll definitely have to be in shape!
Who do you see as being your closest competition this year?
Oh, man, I don't know who's doing East yet, so I don't know. I think Barcia, Wilson...I'm not sure.
Are you treating this first season as a learning curve, or are you going to try to be up front with those guys right away?
I want to be up front right away, but you just never know until that first gate drops. I'd like to be up there, definitely. I'm just going to work hard and hopefully be up there, you know?
Are you looking forward to being teammates with anyone specific at Star Racing?
Swanepoel—he's from overseas, I think he's a pretty cool guy. And I know Sipes a little bit. I don't really know Cunningham. I just met them a little while ago. They seem pretty nice—it should be good.
As far as results go, have you or the team set any goals yet for 2011?
Obviously, top-tens. Definitely I want those. But I want to be mixing it up at the front by the end of the year. It takes hard work, but I think I can do it.
I believe you're based at Ricky Carmichael's place, right?
Yes, it's pretty good. You're surrounded by some really good people, like Ryan Dungey. He's really good and I can learn from him.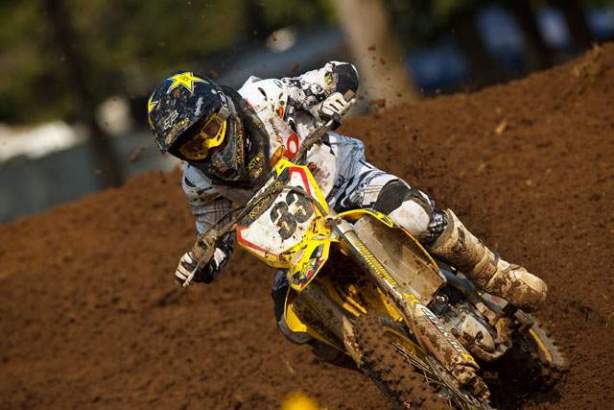 photo: Simon Cudby
What's the funniest moto-related thing that's happened to you in the last six months?
What do you mean, like goon riding?
Anything! Have you looped your bike recently? Has the team played any jokes on you?
No, nothing, really. I don't know. I hope I don't loop it.
You need to start having more fun.
Yeah, I guess so!
Are there any sponsors you want to give a shout-out to?
The whole DNA Shred Stix/Star Racing Yamaha team, Scott USA, and my mom and dad.