MXPTV Announces 2011 Midwest Tour
In 2011, MXPTV will be producing a race highlights show at six amateur motocross events in the Mid-West region of the U.S.  The shows will be called the MXPTV Midwest Tour and will be hosted by Tom Bradley and Brittany Newman.  Tom Bradley is an accomplished A class rider who co-hosted the 2010 race highlights shows on MXPTV.  Brittany Newman brings fourteen years of racing experience and three years of broadcasting experience to the show.
The goal of the Mid-West Tour is to provide Midwest amateur motocross racers with a consistent, broadcast quality race show that recognizes the outstanding racing that takes place each weekend in the region.  Each show will feature race highlights from at least six classes, with announcer commentary and top ten results.  For Midwest racers, this is an excellent opportunity for them to stay within their region and still receive professional media coverage.  The show will also continue with its Sick Whip Shout Out segment as well as other segments aimed at helping newer riders and the sport as a whole.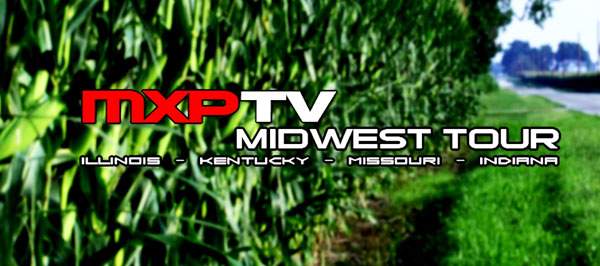 The shows will cover six different tracks across the Midwest.  Archview MX Park just outside of St. Louis, Horseshoe Bend MX in Owenton, KY, and Lincoln Trail Motorsports in Casey, IL will be three of the tracks covered on the Tour.  The final three tracks and the dates of each race will be announced on Feb. 1st, 2011.
The show is being produced by Ben Lynn and Matt Wozney of MXPTV and will be hosted on theMXPTV website and MXPTV's YouTube channel.