Welcome to day 20+2 of our 30+2 Days of Christmas.
Smith Goggles:

Smith has been making quality motocross goggles for almost four hundred years now. I made that up but it has been a long time. And unless you want to be blinded by mud, rocks and sand you better get your butt down to the local bike shop and pick up a set of Smith's new Fuel v2 Sweat X goggles. Eye protection is one thing you don't want to skimp on...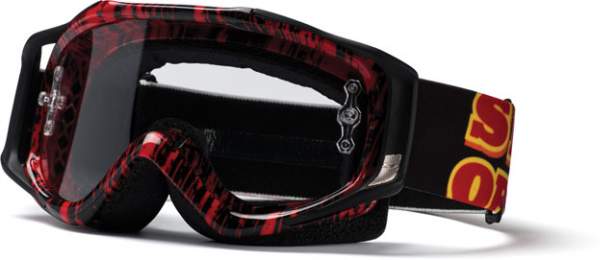 The Ergonomic Outrigger Positioning System and painstakingly engineered frame design of the Fuel v.2 Sweat-X ensures the perfect fit in a wide range of helmet face ports. We've ramped up the Fuel v.2 Sweat-X this season by adding custom graphics, Roll Offs™, and a Protective Goggle Bag.

Utilizes Fuel Lenses
Ergonomic Outrigger Positioning System
Roll Offs Included
Medium Fit
Sweat-X F.A.T. 3-Layer Face Foam
Clear Anti-Fog Lexan Lens
Ultra-Wide Silicone-Backed Strap
Roll/Tear Offs Compatible Lens with In-Lens Tear Offs Posts
Custom Frame and Strap Graphics
Protective Goggle Bag Included