Welcome to day 21+2 of our 30+2 Days of Christmas.

Ryno Power Sports Supplements

There are a lot of sports products out there that claim to be the best. I've been suckered into buying products that guaranteed me that I would put on lean muscle mass. It still just looks like mushy love handles to me. But we all know that Ryan Hughes wouldn't allow filler or low-quality products to be added to his supplements. So, if you want quality this is the stuff for you. If not, I think Wal Mart has some stuff on sale.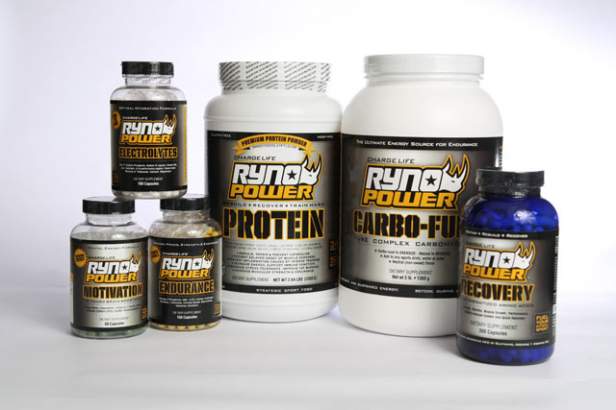 Free Shipping for the month of December on orders over $25! Enter Coupon Code: "Shipping2010"

Ryno Power is a high end supplement line created with formulas originally used by Tri-Athletes. They are clean burning, high grade supplements that mix well, digest easily and work incredible. They help take physical activity the next level by providing the exactly what your body needs when you demand the most from it.

Ryno Power Sports Supplements available at Rynopower.com