Welcome to day 23+2 of our 30+2 Days of Christmas.

Traxxas and Kawasaki have teamed up to create this sick looking "Slash" RC truck for all the Monster Energy Pro Circuit Kawasaki fans out there. PC Kawi rider Dean Wilson digs his truck, now is your chance to have yours. Just remember on Christmas morning to take the truck outside, imitating supercross and racing this high speed monster indoors might not end up so great.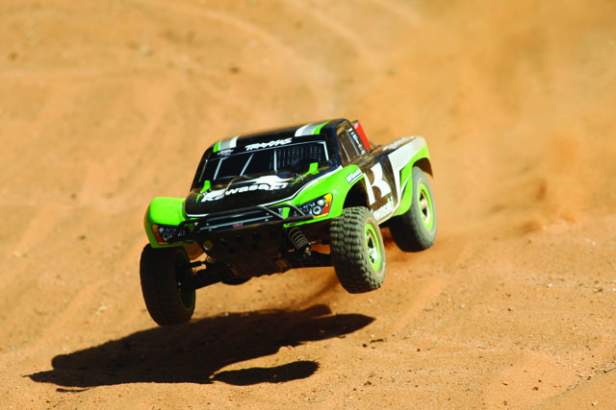 Traxxas sponsors the Pro Circuit/Kawasaki Lites team and Kawasaki's Team Green program, so this Kawi-themed Slash was a natural. The Slash is the number-one truck in the R/C hobby, and with its oil-filled shocks, waterproof electronics and 30+mph top speed, the Slash is a serious all-terrain performer. Ready-To-Race, no assembly or painting required for the full-factory Kawasaki look. Transmitter and rechargeable battery included!

Go to Traxxas.com to see the full line of Traxxas models and find the dealer near you!