McGrath to Race the Genoa SX
SUPERBOWL OF SUPERCROSS - GENOVA 13 NOVEMBRE 2010
McGRATH AND GENOA, THE NEVERENDING STORY

Message from the American Champion, he is training specifically for Genoa, visit the website www.offroadproracing.it where you can view the beautiful video sent to us by Jeremy!

In a few days on arrival in Milan, McGrath is confident of bringing home another big win as in the past. Opponents changing, they are younger, but the American champion, which in career has collected more titles than anyone, is still the man to beat. All fear him, and everyone wants to beat him, and this movie is his invitation to challenge: who will collect his heredity, who will succeed in the enterprise to emulate a Supercross legend as him!

In the meanwhile, special parts and tires of Windham's bike arrived in Genoa, the rider will arrive Thursday evening. The thirty-year is fast approaching, the countdown has started.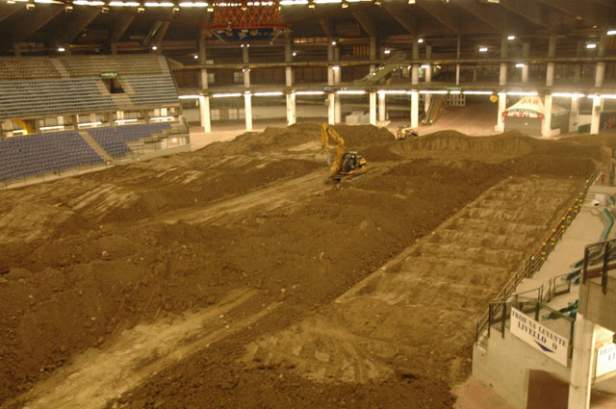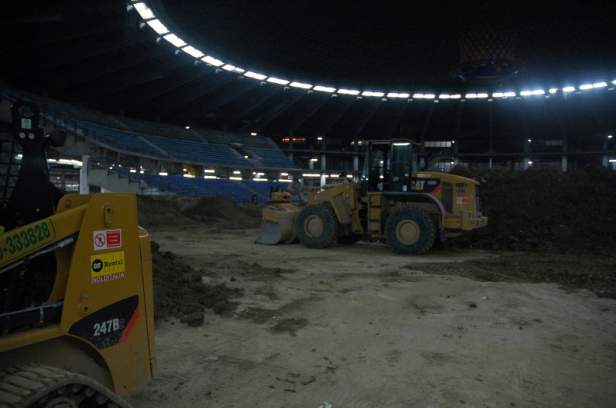 RIDERS LIST
WINDHAM Kevin USA
MC GRATH Jeremy USA
BARCIA Justin USA
CAIROLI Antonio ITA
PAULIN Gauthier FRA
ARANDA Gregory FRA
IZOIRD Fabien FRA
DAMI Stefano ITA
ROUIS Alexandre FRA
LESAGE Maxime FRA
COULON Cyril FRA
VONGSANA Khounsith FRA
MARTIN Christophe FRA
RIVAS GOMEZ Manuel ESP
VANNI Julien FRA
PELLEGRINI Angelo ITA
BONINI Matteo ITA
ALVAREZ Raul ESP
BRUNELL Jack UK
ENGLE Kyle USA
BERTHOME' Romain FRA
BERTHOME' Vincent FRA
CROS Joan ESP
DAGOD Hugo FRA
GARRIDO Adrian ESP
GITON Bastien FRA
KLIJN Maurice NL
LAFONT Yohan FRA
MORAIS Ryan USA
MARRONE' Jean Baptiste FRA
SALAVEDRA PONT Gerard ESP
CHAUVEAU Jeremy FRA
ADAM David FRA
MAILLARD Boris FRA
RACE PROGRAM

4:00 PM Opening Doors for the Pubblic

SX1 - Qualifying session
4:40 PM Timed Qualifying Group A
4:50 PM Timed Qualifying Group B
5:00 PM Timed Qualifying Group C
5:10 PM Track Maintenance 10 minutes

SX Rookie - Qualifying session
5:20 PM Timed Qualifying Group A
5:30 PM Timed Qualifying Group B
5:40 PM Track Maintenance 10 minutes

5:30 pm – 6:00 pm Riders' Autograph Session inside Palasport Area

SX2 - Qualifying session
5:50 PM Timed Qualifying Group A
6:00 PM Timed Qualifying Group B

SX1 - Last Session Qualifier
6:10 PM Race #1
6:20 PM Race #2

7:30 pm – 7:55 pm Entertainment

8:00 PM Opening Cerimony

8:15 PM SX1 Heat #1
8:25 PM SX1 Heat #2

8:35 PM SXR Heat #1
8:43 PM SXR Heat #2

8:51 PM SX2 Heat #1
9:00 PM SX2 Heat #2

9:09 PM Entertainment

9:15 PM L.C.Q. SX1
9:24 PM L.C.Q. SXR
9:31 PM L.C.Q. SX2

9:40 PM Entertainment

9:50 PM SX1- Final #1
10:03 PM SXR Main Event
10:18 PM SX2 Main Event
10:35 PM SX1 Final #2