Reasons to Follow & Friend Racer X Online
If you're not following us on Twitter, or "Like" us on Facebook you're missing out on special features, free giveaways, contests and exclusive photos that don't show up anywhere else. Here's a few examples:
Are you a fan of old school motocross? If so, you're in luck now. We've been running a feature for the past few months on our Facebook page each day called the "Old School Moto Photo of the Day" where we pull a picture from deep down in our archives and give you a bit of insight on racing how it used to be. Here's a glimpse at today's Old School Moto Photo: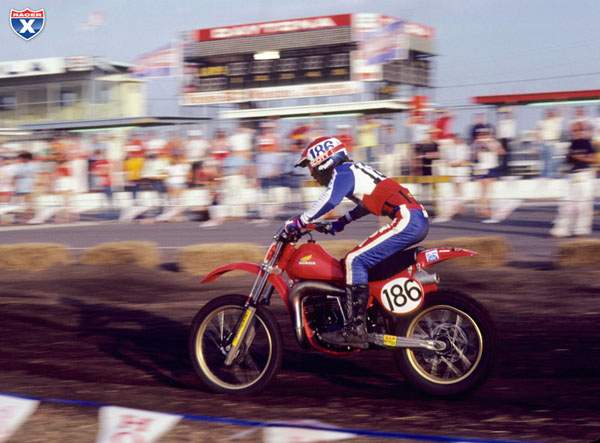 That's Donnie Hansen from the 1980 Daytona Supercross, but for more info and a detailed description check out the post on our Facebook page right here.
Do you like knowing all the scoop on where riders are ending up in the silly season? Make sure you're following us on Twitter then, that's where we're sure to post everything we hear about who's going where. We've also been known to give out free DVDs and prizes in spontaneous games of flash trivia, so be sure to follow RacerXOnline on Twitter.
And heck, if you're still on Myspace we're out there too.