Answer Racing Launches New Website!
Corona, Ca. – For months now, we at Answer have been planning, working and designing a new website that will allow our fans to have better access to our brand. We wanted to make sure that not only are you going to get up to date information from our site, but we also wanted to create a site that would lend itself to the ease of navigation.
Our new website is an image driven site that incorporates effortless navigation, social interaction and our entire 2011 apparel offering. As you navigate your way around the site you will find rider bios, twitter feeds, news about the brand, wallpapers for your computer or iphone and much more.

After you get done checking out our apparel, make sure to find the local shop in your area using the New Google maps dealer locator tool of stocking Answer dealers. In addition to mailing in and emailing your resumes this season, we will also be offering a sponsorship application on the site for any riders looking to get a 2011 sponsorship. Our sponsorship program is open from August 15th to October 31st, so make sure to get us your resumes by then.

So, check out our new site and our Answer Racing gear at Answerracing.com. As always find us on our social sites: Facebook.com/Answerracing or twitter.com/Answerracing to have a chance at winning some cool swag!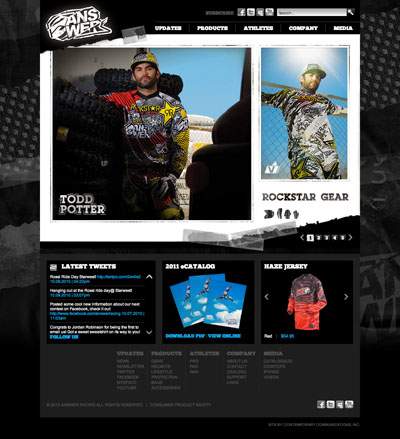 About Answer Racing
Answer Racing was started in 1976 with a vision to provide hardcore MX enthusiasts with products they can trust. Many years have passed since then, but Answer Racing has not lost site of the original goal. Whether you are a diehard racer, or a weekend warrior, Answer Racing has you covered. At Answer Racing, we believe that protection and looking like a pro are one in the same.