The Linear Edge: Track Art
Dallas, TX - The Linear Edge was created to answer the demand for unique art for motorsports enthusiasts who wanted something more than a poster. The Tracks are made from highest quality Baltic birch plywood and black laminate. The materials are laminated together before being cut by a CNC machine to ensure the highest level of quality and cleanest cut. Whether you are a fan of Formula 1, MotoGP, World Superbike, or NASCAR road tracks, The Linear Edge has you covered. They also offer custom designs such as your own local track or company logo.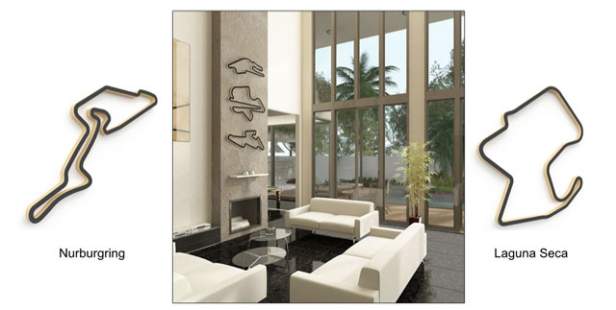 For additional information, refer to the website www.linearedge.com, contact Russell Byrnes at rbyrnes@linearedge.com or call (972) 742-3324.