Between The Motos: Michael Leib
Imagine you're a teenaged motocross racer hoping to get a good ride one day when the phone rings: someone wants you to come race in Europe. That's exactly what happened to 18-year-old Michael Leib last spring when BUD Racing Kawasaki found itself in need of a rider in the MX2 Grand Prix class. With few options on the table for the summer, Leib decided to go for it, moving to France and racing all over Europe, as well as South America. Even though he missed several early rounds and suffered a long list of mishaps, the Californian ended up nineteenth in the final standings. We spotted Michael watching the recent Red Bull Motocross of Nations and asked him about his adventurous summer.

Racer X: As a former wannabe GP rider, I think you had the adventure of a lifetime to go race all over the world.
Michael Leib
: Yeah, you know, it was a really big opportunity that was presented to be at the end of April. I really didn't know what I was getting into, but I went out and had a really good time. It really was an adventure of a lifetime, and I got to see some really different things and people and ride my dirt bike around the world, so it was pretty cool.
Let's go back to the end of April. The first time I remember hearing that there was an opening, it popped up on our website. Is that where you saw that BUD Kawasaki was looking for someone?
No, actually, we got a call from BUD Racing and they pretty much sent over an email with an offer and then, literally, just four days later, I was on an airplane.
Was there ever a moment where you or your folks were thinking, This is happening too fast?
Yeah, there was for sure a bit of that. We were planning on going and racing supercross—a few rounds—but we were really focusing on the outdoors by ourselves with my dad [Don Leib] and Rocket Exhaust. When we got that email, it was a bit of a shocker and a bit of a dreamy feeling. We were working so hard and then this email comes across and four days later I'm on an airplane!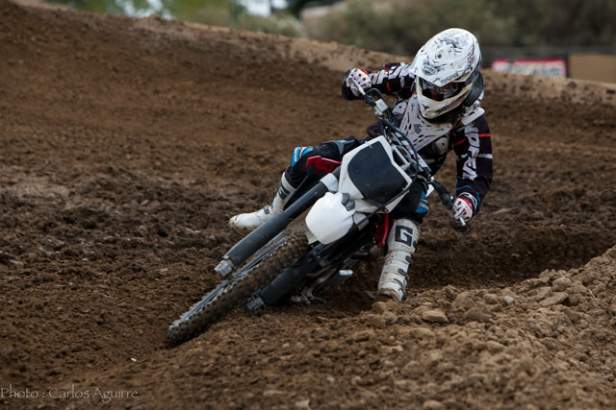 Photo: Carlos Aguirre
But then as soon as you landed in Europe, didn't you hurt yourself?
Yeah, the next day practicing, on my second or third moto, and I went off a jump and the bike came back the other way and threw me over the bars. I cracked my wrist. It wasn't all the way through—it was more of a chip in my wrist, really close to the scaphoid. Nine days later I tried to ride to get up for the GP in Spain, and I just couldn't ride. I tried to ride practice but my hand was falling off the bars. It was ugly, but the team stuck with me through that, so I was thankful for that.
Does everyone speak English on the team?
The boss, Stefan, he speaks good English. My trainer Jacky and his girlfriend speak good English. My mechanic spoke okay English, but four or five guys spoke pretty good English.
Had you ever raced outside the country at that point?
No. The only place I've been to is Cabo, for vacation.
There's a big difference between Cabo and, say, Latvia!
Yeah, there's definitely a big difference.
Speaking of Latvia, or maybe before that, things started to come together for you around that trip.
Yeah, I mean, we had a series of bike issues. It started at the
Glen Helen
GP, then we had electrical problems at four races. I think Teutschenthal [Germany] was the first race we got it figured out and the second moto was the first one I finished and I think I got tenth.
Yeah, you scored eleven points. And then in Latvia you got eleventh the next weekend. Then you had a really good weekend in Sweden. How different were the tracks? I know people go back and forth on the rough, smooth, whatever, but the tracks on video look pretty good.
Yeah, like you said, Latvia was one of my favorite tracks. It definitely got really rough, but it was fun and the dirt was just really good. It was sort of like
Pala
. Sweden had sand, hard-pack, decomposed granite, and clay.
That was, like, your second-best race of the year.
Yeah, that was the first time that I was able to finish both races without having bike issues.
So did you make friends with some of the other riders?
Besides Osborne and
Jimmy Albertson
, I didn't really get to know too many other people. The language barrier is pretty tough, and a lot of the people seemed really nice, like Gautier Paulin and Marvin Musquin, but I kept to myself. I was having a little bit of a hard time with all the bike issues that were going on, so when I was at the racetrack I was just focusing on me.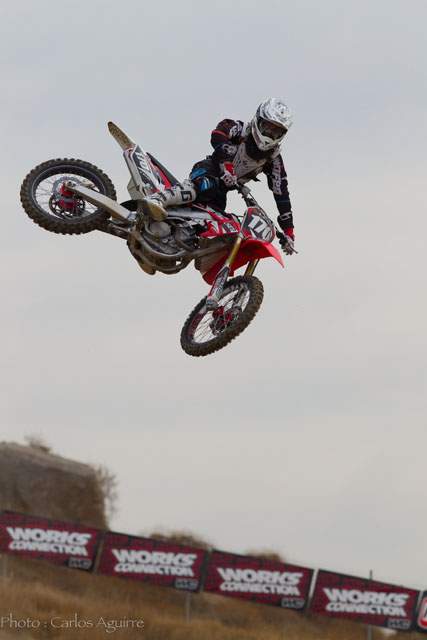 Photo: Carlos Aguirre
What about when you weren't at the racetrack? Where did you base yourself?
We were living in southern France, right on the beach. I really didn't know anybody there, so when I wasn't practicing or at the races I was pretty much by myself.
I don't mean to get you in trouble, but did you go into any bars? Because there's no drinking age over there.
[Laughs] No, I didn't, but I did while I was on vacation with my parents at the end. I was there to do a job and I was going to give it everything I had.
What was your favorite country?
I really liked Holland, and I really liked Latvia. Those were probably my two favorite.
Do you have a girlfriend?
Yeah.
Okay, if you didn't have a girlfriend, what country has the prettiest girls?
[Laughs] Well, my girlfriend's family is from Holland, so the Holland girls are pretty good. And Sweden.
Do you know the difference between Holland and the Netherlands?
No, I don't.
Well, neither do I, so next question. You didn't do very well in Loket, in the Czech Republic, but that always looked like a really cool track.
It was interesting.... On Saturday we got to the track and it was completely underwater on practice day. There were no ruts or berms and it was completely flat. But then I crashed Sunday morning, so I really don't remember much from that day!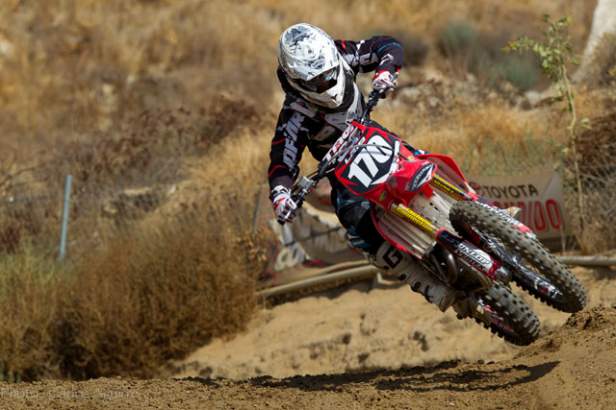 Photo: Carlos Aguirre
How was Brazil?
I was a little bit scared in Brazil. We went through a few towns and it was interesting.... I've got to say, one thing good about Brazil is there is a meat buffet and they keep bringing you out meat and it's really, really good.
Holland was Lierop, and while I walked around that track, I'm not sure if I'd every want to ride it because it looked gnarly.
Both Lommel [Belgium] and Lierop—I've been riding a motorcycle for fifteen years now, and those were the first time since then that I felt like I didn't know how to ride a motorcycle. It was depressing.
Is it safe to say that Team USA really might have their hands full in Lommel in the 2012 MXoN?
[Laughs] I really can't say, but it will be a challenge!
Finally, at the last race at Fermo, Italy, it seemed like everything really came together and you had an outstanding day, 6-6 I believe?
Yeah, going into that last race I had one last shot to make a stand and show a little bit of what I can do. I talked to the team and I really demanded a production-based motorcycle, and I raced Fermo on basically a stock bike. That gave me confidence in the bike, which was a little bit difficult for me. My family came over and it was just a really good weekend to kind of make things work.
Well, the million-dollar question is, will you go back next year?
It's a big toss-up for me. My dream is to come here and race supercross and outdoors like everyone else, but next year it's a really good possibility that I'll be back in Europe. I'll know more later this week, but we'll see.
Will you be able to at least ride West Coast supercross?
We're negotiating that right now. We'll see.
Let me ask you about a few guys. Everyone knows who Ken Roczen is after his great MXoN ride. Give me your take on him.
I really compare him to
Justin Barcia
. He's kind of got that wild-child attitude, and he's a little bit out there, but he works hard, trains hard, and he really wants to win. I think in a few years he's going to be one of the more solid riders. It's really hard for me to say, though, because I only saw one moto at the des Nations, then I had to catch a plane.
What about Musquin, the two-time champ?
Marvin is one of those guys where if you saw him outside the track and someone told you he was the champ, it's hard to believe it. My trainer, Jacky Vimond, introduced me to him at the first round and he was super nice and humble. He works hard and trains hard.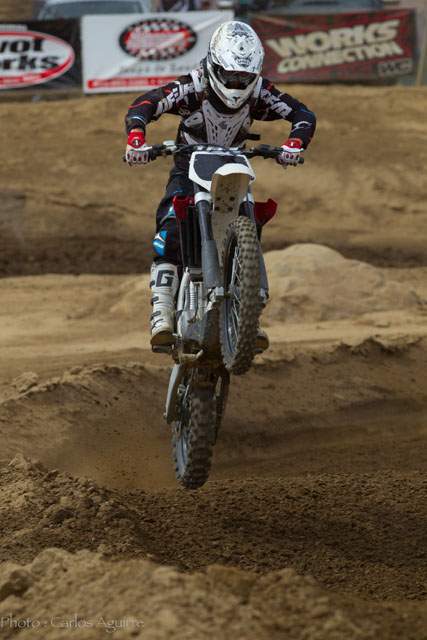 Photo: Carlos Aguirre
Wait, when you mentioned Jacky earlier—I didn't realize you meant the Jacky Vimond. That guy is a badass! He's truly a legend.
Yeah, he was awesome to have on the team. We got pretty close throughout the year, and he's helped me so much. It was really awesome to be working with him.
Two more names. Jeffrey Herlings.
Jeffrey Herlings, I think he'll be really consistent next year and will figure things out. He got hurt at Czech, but he's fast.
The last guy I'm going to ask you of is Gautier Paulin—he seems like he belongs on the 450.
[Laughs] He is really, really tall—he's huge. I kind of think the same. I know there was a question of whether he'd be riding MX1 or MX2, but he's strong and he wants to win. He's definitely a guy who came on really strong at the end.
How much do you think you'll remember this experience twenty years from now?
I think this year was a huge growing year for myself, and I think it's a year that'll be stamped into my memory. There was just so much that I had to overcome this year, and that last race in France, I really proved a lot to myself. I think I really needed this year. It was the first year I got to ride for a good team, and I got to go see the world.
Well, I was very happy when I saw that you got the gig over there, and I know your parents are really proud. Anybody you want to thank?
I'd really like to thank my parents for supporting me throughout my whole career. I'd also like to thank BUD Racing and my trainer, Jacky.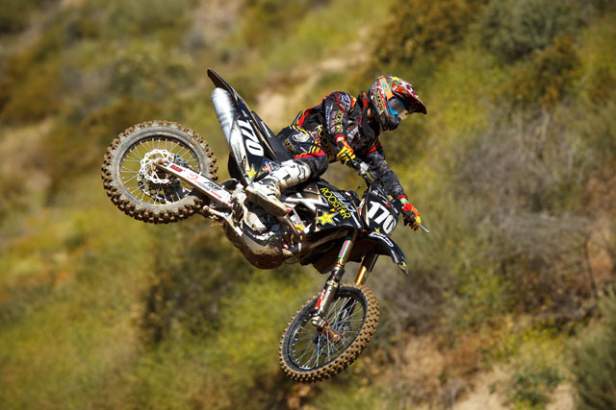 Leib raced the 2010 USGP at
Glen Helen
.
Photo: Simon Cudby