DIRT WURX USA Duplicates Arenacross Track for Michael Lang
September 22, 2010 10:26am
MONROE, N.Y. – It no doubt takes a great deal of talent to make it on the AMA Arenacross tour. That along with hard work, dedication and a will to succeed. But another often overlooked key to success is having the right equipment. And in the case of New York's Michael Lang Jr., that meant everything from his Cernic's Suzuki right down to track he's riding – which just happens to be an exact replica of an AMA Arenacross track, built on his dad's (Michael Sr.) property by master track constructers DIRT WURX USA.

Spanning a 200-by-250-foot section of carved-out Saugerties, N.Y., earth, the track is tight and busy actually a slightly larger footprint than most Arenacross tracks, DIRT WURX USA boss Rich Winkler and longtime staffer Dave Hellyer and crew knocked out the track in a day – much to the surprise of the Langs.

"DIRT WURX USA did a bang up job. We were pumped with their effort," said Michael Sr. "They were professional and knew what they were doing as soon as they showed up. I was so impressed by their coordination and it became evident real quick that these guys were the real deal."

Accustom to building Monster Energy AMA Supercross tracks on extremely tight schedules and in all kinds of weather conditions - from desert dry and windy to torrential rains and even snow during the 2010 season alone - Winkler's quite familiar with putting the dozer blade to a track and getting things done when there's a deadline.

"Michael's a excellent local pro motocrosser who's looking to make that next step to the pro ranks with Arenacross. Some guys are able to do that banging out laps on a motocross track. But to get a real edge, we're seeing more and more racers specializing with an actual AMA-spec Arenacross practice track," said Winkler.

Having already burned through tank after tank of gas and maybe 200 laps on his new DIRT WURX-built Arenacross track as of this printing, Lang, who placed 2nd at this year's Amateur Arenacross World Championships in Las Vegas, is already seeing positive results.

"I can't say enough about DIRT WURX. I have no doubt that this track has made a significant impact on my son's Arenacross racing in the week that we've had the track and this alone has elevated our confidence in Michael moving to the next level," said Michael Sr. "Thanks to Rich Winkler and everyone at DIRT WURX USA."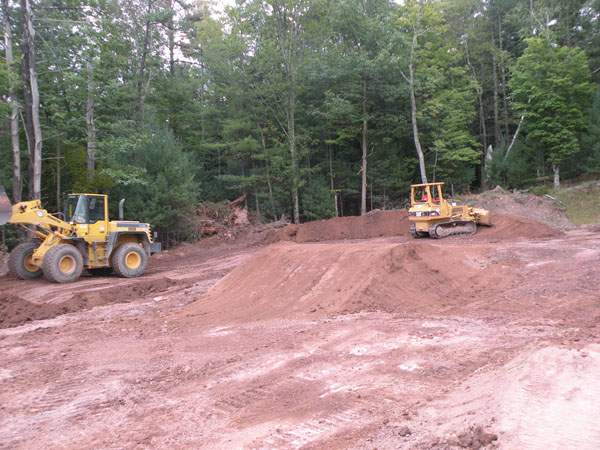 Dirt Wurx USA - the premier SX/MX track design and construction company in the world – is the exclusive supercross race track design and construction firm for Live Nation and the Monster Energy AMA Supercross Series. With more than 18 years of global experience in the field, Dirt Wurx USA's highly talented crew of designers and heavy equipment specialists not only build the world's most visible tracks, but are also accessible for affordable track design and construction at the local level. For more information, please visit www.dirtwurx.com

High Profile Public Relations, LLC is a multi-faceted communications agency specializing in strategic media relations – both industry and mainstream – for the powersports and action sports communities. Dialed in with all forms of power and action sports, its participants, manufacturers and live event promoters, HPPR's Pat Schutte can be reached at (734) 369-2170 and pat@highprofilepr.com. For more information, please visit www.highprofilepr.com.