Privateer Profile: Kyle Regal
Privateer Kyle Regal wrapped up a great rookie year by going 5-14 for ninth overall at the final round at Pala. Regal's season isn't over just yet, though, as he will be racing at the MXoN in a few weeks for Team Puerto Rico. We dropped in on him at the ARMA Energy SNX hauler after Pala to ask him about his day, his new sponsor, and his upcoming MXoN debut.
Kyle Regal
: The first moto went good; the second moto started out really good. I was fourth, I believe, and moving forward but had an unfortunate crash at the bottom of a hill. I had a little trouble getting the bike started and charged back to fourteenth for ninth overall. So it went alright—not as planned, but I'll take it.
How was the track?
The track was super good. It was the first time I ever rode here, so it was new to me. In practice I got used to it a little bit, but I didn't get the best of qualifying times in. It turned out super rough and super rutted. For a first-year race, I think they did really well.

You've had an up-and-down season—when you're fast, you're really fast, but when things go wrong, they really go wrong. Is there anything specific you think is causing this, or is it just racing?
I'd have to say it's just racing. I'm new to it. This is my first full season, so I don't know. I'll take the good from the bad and pretty much just stick with the good for next year and see if I can't be fighting for a top-three in the championship next year.

You're racing the MXoN for Puerto Rico with Zach Osborne and Christian Ruiz in a few weeks. How did that situation come about?
Gary Bailey and his wife came over and said something about it, and I said we were super interested. That's a huge race for anybody to go to, so I was pretty pumped when they asked me to race it, and I said, basically right then, yeah, for sure I'll do it. That got into a couple good things. Gary helped me out with my starts a lot, and I've definitely improved. The last couple weekends I think I was top-five a lot in the starts and pushing for a good podium spot overall and just ... bad luck.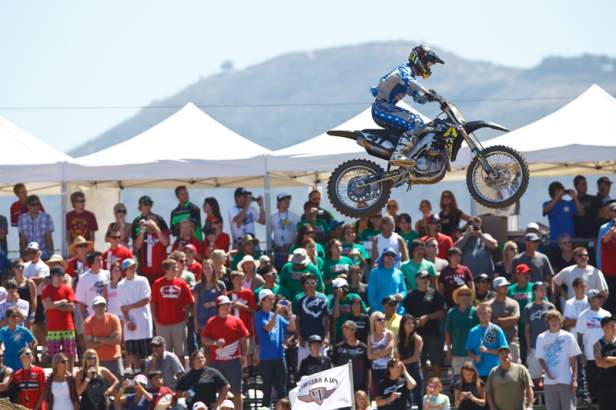 photo: Simon Cudby

How do you think the team is going to do? Do you have any projections?
Not really. It's not really a team race for me—I'm just going to go do the best I can for me and hopefully be fighting for—in MX3 they have individual awards—fighting for a podium position there.

How did you end up with ARMA Energy SNX as a sponsor?
They contacted my stepdad, Mark, and they sorted the whole deal out, came to me, and I was like, yeah, I'll do it. I'm running the helmet and the black bike, and I'm super happy with it. The nuts are really good, and I'd for sure try them.

Do you have anything signed for next year?
Nothing as of now.

What'd we miss?
I want to give a big shout-out to my team I'm with now, all the guys at Merge, Honda, Fly, Western Power Sports, Pirelli, ARMA Energy SNX, my mechanic Dillon for killin' it, Jim Lewis, Michael Holligan, my family, and everyone else that's helped me. Thanks!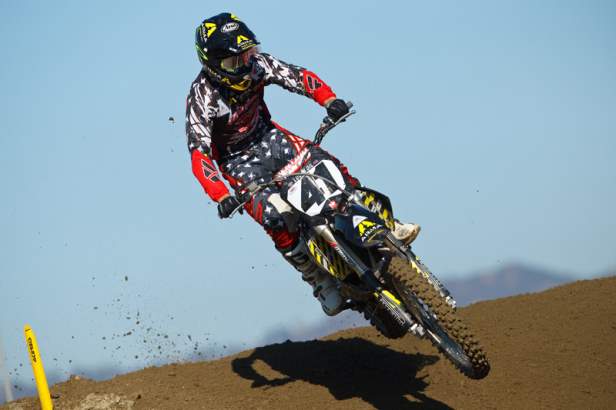 photo: Simon Cudby