The 2010 Lucas Oil AMA Pro Motocross Championship came to a close at Pala Raceway on Saturday, marking the end of the best rookie season in AMA motocross history. Rockstar/Makita Suzuki's Ryan Dungey handled Pala the same way he handled most of the other nationals this year; first overall by way of 1-1 moto finishes.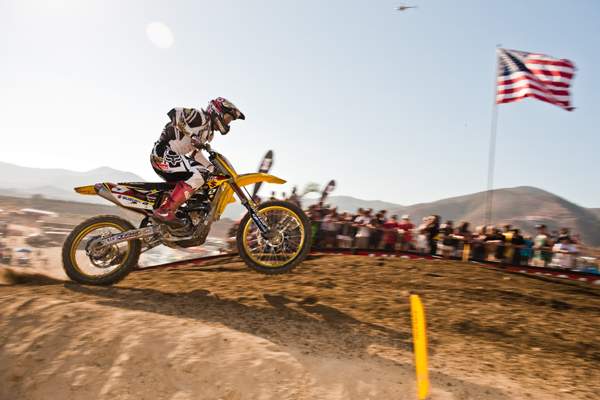 Ryan Dungey's historic season is nearly over. We say nearly, because there's one race left in Colorado next week...
Photo: Steve Cox
Throughout the course of the season, it's been said that Dungey has had luck on his side, that he's been at the right place at the right time, or that he's simply taken advantage of the misfortune of other racers. While there might be a small amount of truth to these statements, the fact of the matter is that luck won't deliver 10 of 12 overall wins, 19 of 24 moto wins, or a staggering final lead of 145 points. Ryan Dungey has become the fastest man in the world, and if this is starting to sound a lot like the 450 Words from Seattle, blame Dungey, not me; the guy was absolutely unstoppable this year.
Of course, the racing environment is set to go through some major changes before 2011, and Dungey could find his hands full with the return of Chad Reed, Ryan Villopoto and James Stewart. And don't forget about the arrival of 450 rookies to be Jake Weimer, Christophe Pourcel, and newly crowned 250 National Champ Trey Canard. With all six of these riders in the mix, you could play out a million different bench-racing scenarios, but it all boils down to two questions: Will Dungey be chasing these guys, or will they be chasing him?
I'm probably going to get shredded in the comments section for saying this, but there's a very good chance that the other guys are going to be the ones doing the chasing. Yes, Dungey will certainly face more challenges next year, but think back over the 2010 Motocross series; when was the last time you remember Dungey riding out of control, or throwing away a great performance by making a silly mistake? Can't think of anything? Me neither. So what does this mean? It means that Dungey hasn't been pushed to the point where he has needed to ride on the razor's edge, which in turn means that he's probably got more speed stashed somewhere in his bag of tricks. That doesn't bode well for the competition.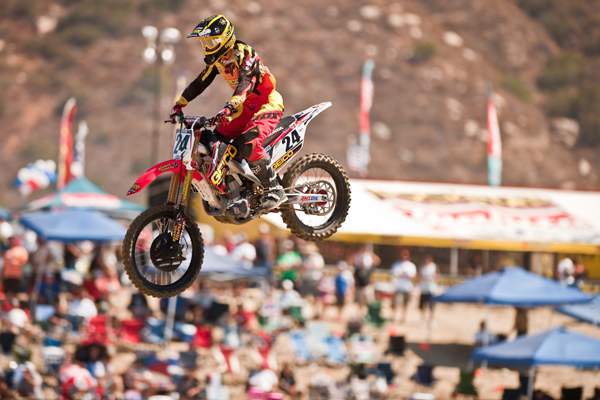 Brett Metcalfe is another guy who will be on a 450 for the first time at Anaheim 1.
Photo: Steve Cox
The final factor to consider is the Rockstar/Makita Suzuki team's loss of Roger DeCoster. He was the one responsible for plucking Dungey from the amateur ranks, and has been the only team manager that Dungey has ever known as a pro. How DeCoster's absence might affect Dungey remains to be seen. Maybe Jason Weigandt can pull out his Weegey board and give us the answer.
One thing is for certain: the 2010 Lucas Oil AMA Pro Motocross Championship was a good one, and if you are like me, 2011 can't get here soon enough. Get our your calendars and start counting the days. May isn't that far off. See you next year!