Racer X Tested: 2011 Honda CRF450R
There were a lot of skeptics when Honda scrapped its original 450 and created a new bike from the ground up in 2009. Its predecessor had been so successful that it just didn't make sense to re-create the wheel. And in '09, there were certainly some bugs that needed to be worked out of the new CRF450R. Complaints mainly centered on the bike's "stinkbug" feel and unbalanced chassis. Adjustments were made in 2010 and the bike improved. Now, for 2011, there are even more changes that focus on balancing and really fine-tuning the bike.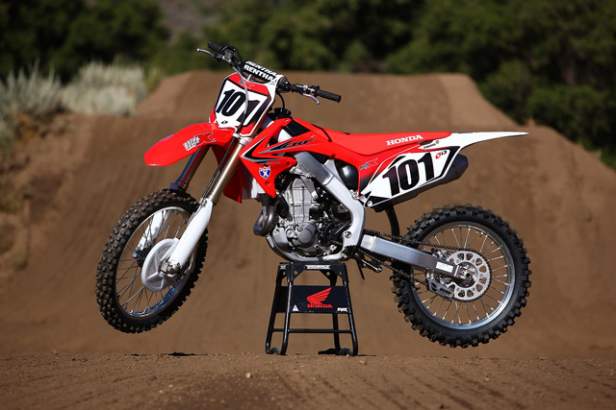 Honda started by changing something that every Honda race team was doing to their bikes: changing the link arm and linkage. By increasing the length of the link arm, they dropped the rear end and created a much more balanced feel. They also changed the linkage itself to improve rear-wheel traction in choppy sections. Revised shock valving complements the linkage changes.

Another major feature is the revised engine tuning and new 46mm throttle body, which give the bike more low-to-mid power and improve the throttle response. There was a slight lag in power down low with the 50mm unit, and the 46mm alleviates that problem without sacrificing anything up top.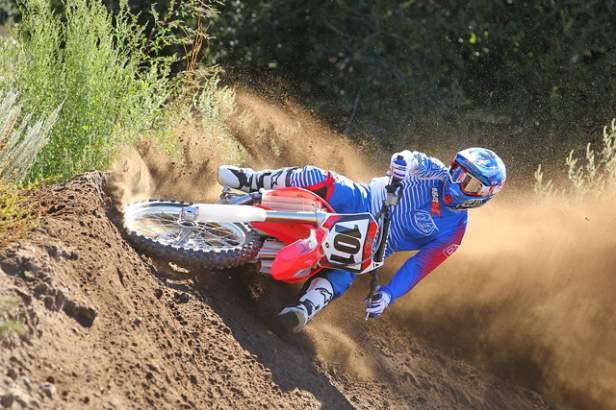 Other features include a lighter cartridge cylinder in the front fork and all-new valving for improved control and ride plushness, larger piston diameter (20mm to 24mm) in the Honda progressive steering damper for more control up front, and a redesigned muffler that lowers sound emissions to 94dB. Honda once again boasts that it has the lightest 450 in the class, and that contributes to a more nimble, better-handling motorcycle.

From my perspective, the changes that were made to the 2011 bike are all positive. The balancing of the front and rear end are a big step forward. The throttle body is also a positive change and something that every rider, novice to pro, will appreciate and benefit from. And the decreased sound is a step in the right direction—it's great to see many of the manufacturers stepping up and meeting what are becoming standard sound limitations.

If you didn't see the video of this introduction that was shot by our own Simon Cudby, you can check it out right HERE. And look for the Racer X Tested 450 Shootout coming soon.