PHOTOS: Old-School Steel City
September 3, 2010 11:33am
Rob Harris dug out some old Steel City photos from throughout the years that he wanted to share with our readers. Enjoy!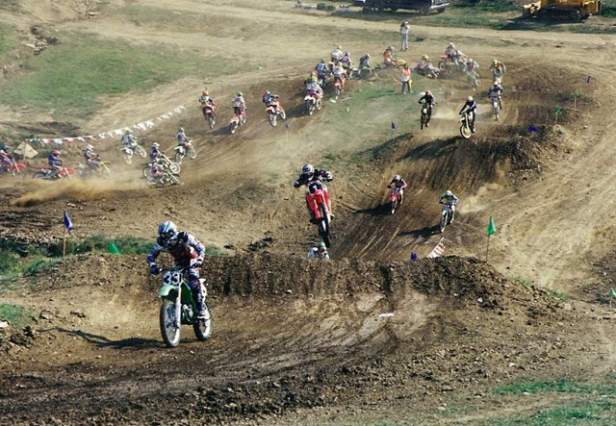 Team Kawasaki's Robbie Reynard (33) leads the 125cc class en route to the overall victory in 1994.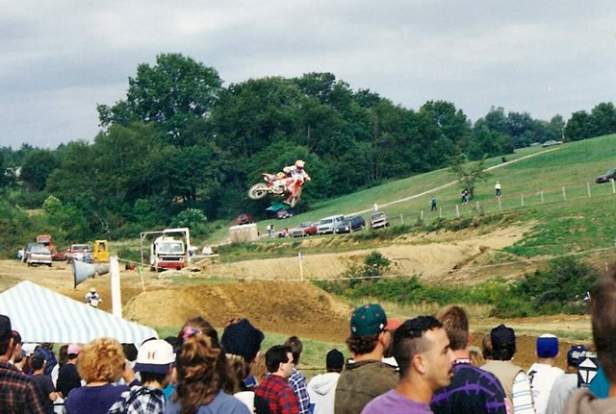 Jeremy McGrath always liked Steel City.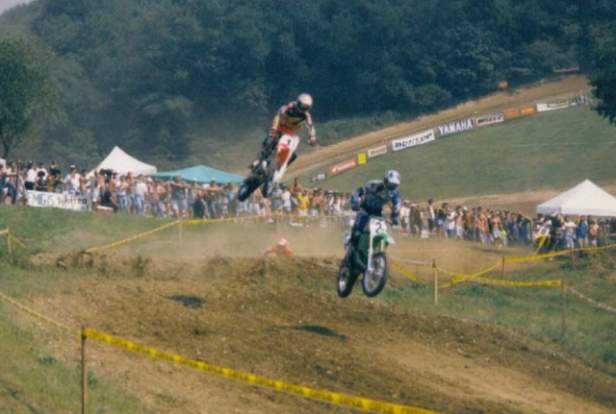 Jeff Emig leads Jeremy McGrath in 1996. The title came down to the last moto in which Emig prevailed.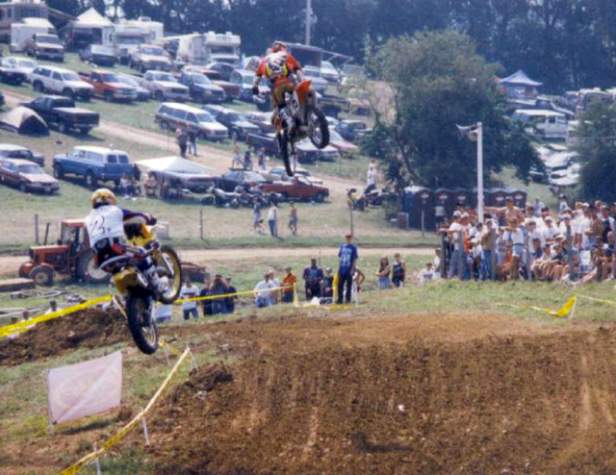 Honda of Troy's Mike Craig (15) leads McGrath in '97.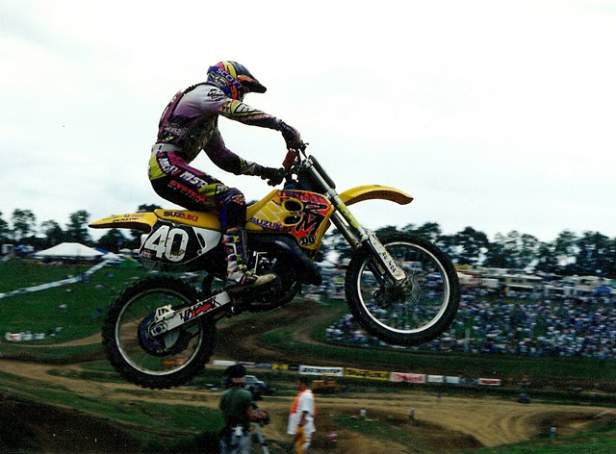 The man. The myth. The legend. Barry Carsten.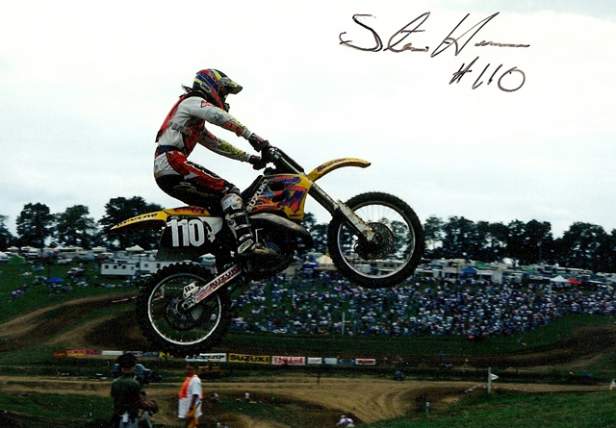 An autographed Steve Herman photo. Priceless!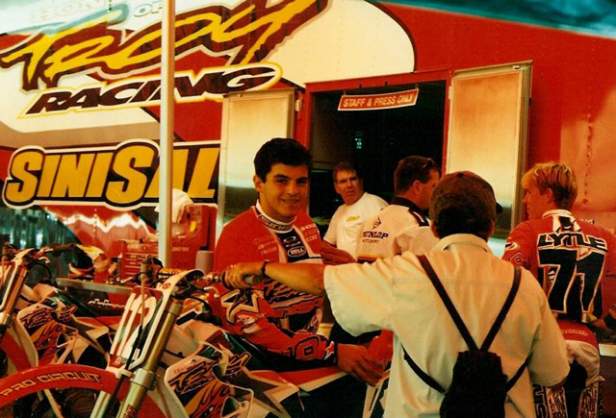 A young Stephane Roncada.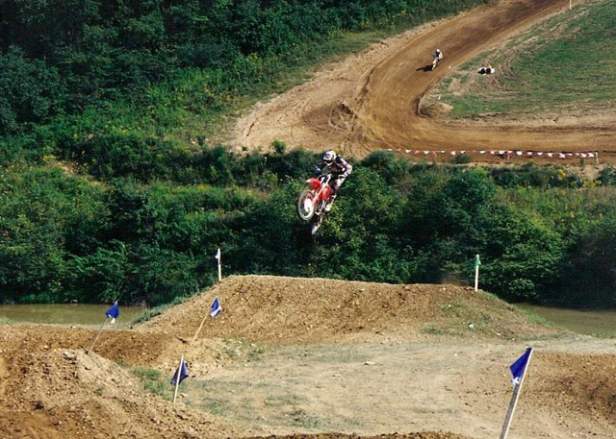 Team Honda's Doug Henry.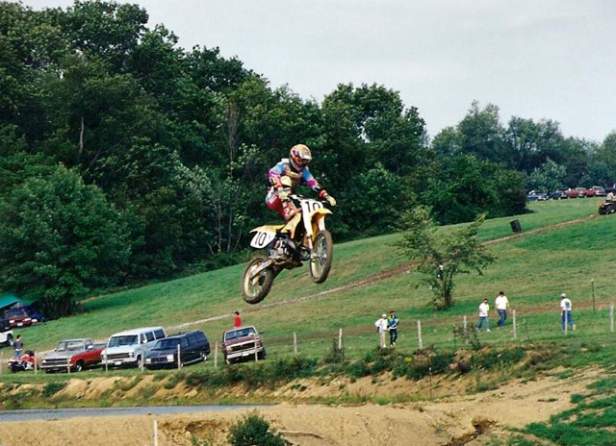 Brian Swink in the process of throwing down a sick Can-Can.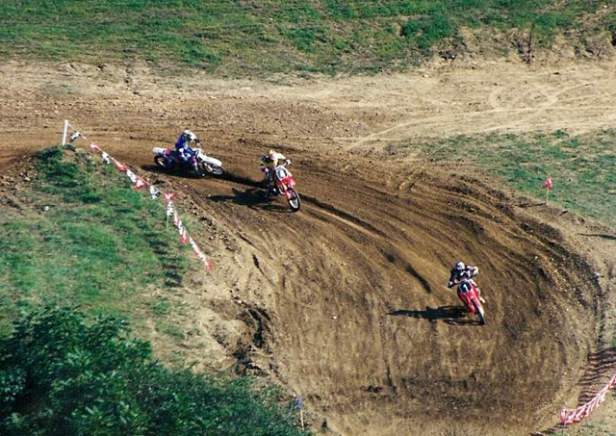 Doug Henry (1) leads Steve Lamson (4) and Jeff Emig (6) in the 125cc class.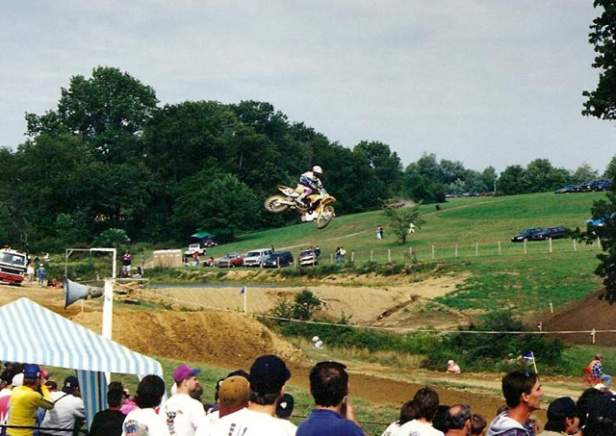 Suzuki factory rider Jimmy Button in '94.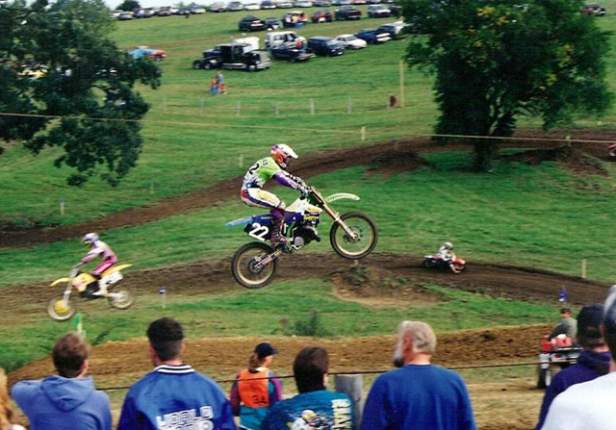 El Ryno in '94.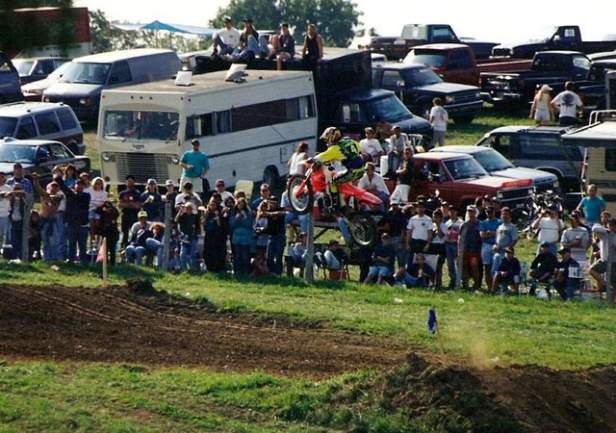 Lamy sporting the Yoko gear.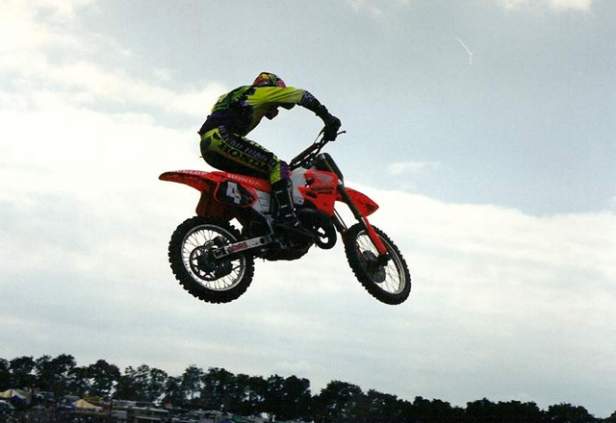 You know you wanted to see a close-up of the Yoko gear.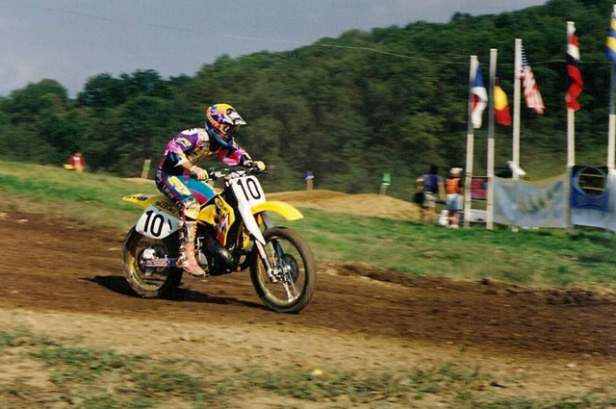 More Swink.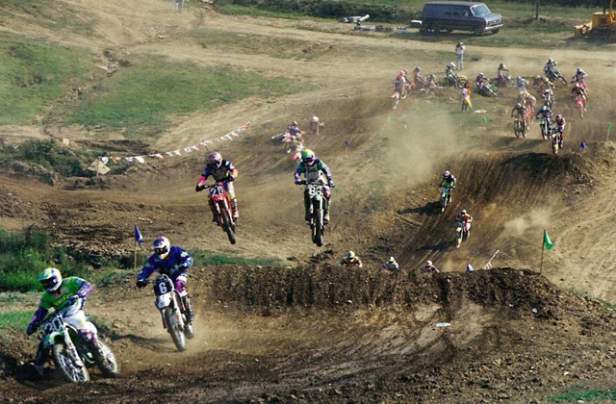 Here James Dobb (30) leads Jeff Emig (6), Tim Ferry (28) and Pedro Gonzalez (86).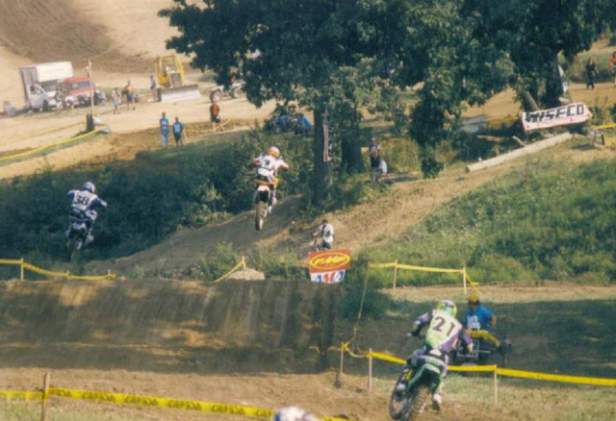 Steve Lamson (1) leads Kevin Windham (38) and Chad Pederson (21) in '96.