Welcome to the Fox Fifty, presented by Fox Racing. Last weekend we headed to the Empire State for Round 9 of the Lucas Oil AMA Pro Motocross Championship at Unadilla, and now we're going back for this week's edition of the Fox Fifty. New York holds a lot of nostalgia when it comes to motocross—it's been on the AMA tour since 1970, when Unadilla held its first Trans-AMA race. New York also has a deep talent pool, as you're about to see. In fact, this state may be provide the toughest challenge in the Fox Fifty so far. Without further ado, here are the fastest riders from New York; please place your votes in the poll below the list.

Jimmy Weinert (Two-time 500cc MX Champion, '76 AMA SX Champion)
Scott Sheak (Former Honda factory rider, 1997 High Point 125cc National winner)
Barry Higgins (American motocross legend and winner of first two AMA 500cc Motocross Nationals in 1972)
Paul Carpenter (Former Kawasaki factory rider)
Rich Coon (Former Honda factory rider)
Justin Barcia (Current GEICO Powersports Honda factory rider)
Carlo Coen (Journeyman privateer hero)
Frank Stacey (Former Maico factory rider)
Andy Stacey (1981 250cc AMA Rookie of the Year)
Chris Coleman (Former Team Green standout and AMA #47 in '90)
Kurt McMillen (AMA Motocross #28 in '90 and '91)
Bruce Stratton (Journeyman pro who held a national number for well over a decade)
Fred Vertucci (Fast privateer hero of the seventies)
Jack Carpenter (AMA Motocross #82 in '09)
Bobby Kiniry (Current Canadian #3 and longtime AMA contender)
Ryan Mills (Former factory KTM rider)
Phil Nicoletti (Current KTM factory rider)
Sonny DeFeo (Early American motocross hero)

Click here to check out the Fox Fifty archives.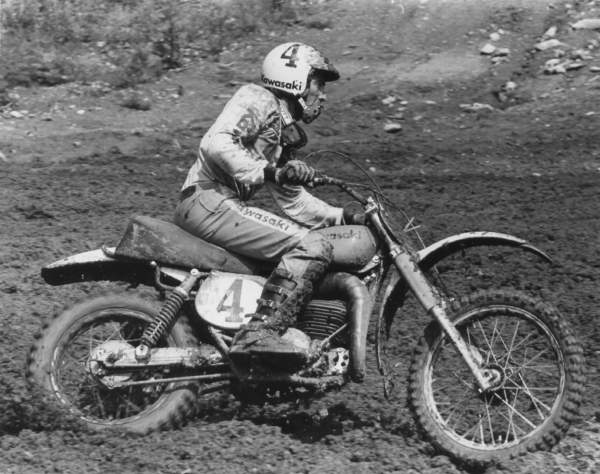 Jammin' Jimmy Weinert
photo: Dick Miller Archive