Ripxx is a Hit at Loretta Lynn's 2010
The Ripxx training device made its debut at Loretta Lynn's Amateur Nationals this year.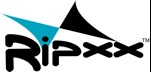 SPRING HILL, Tenn. – August 16, 2010 – Ripxx made its Loretta Lynn's debut this year at the AMA Amateur National Motocross Championships. The Ripxx team pulled into the ranch like "the new kid in school," but left the event with numerous supporters and fans.

Several riders recognized the benefits of training with Ripxx after they tested it out on Loretta's track. Riders were able to ride with the device, and then have their results printed out afterwards. They were able to view results such as lap times, what line was faster, what turn was slowing them down, and which split they needed to improve on. The Ripxx booth immediately became a post for bragging rights.

Though the booth was a busy place, Ripxx was excited to be there supporting some of its team riders; including Daniel Baker in the Super Mini 1 (12-15) class. Baker placed 4th in his first moto, 3rd in his second, and rounded out the championship in 4th overall. Baker has been continuously showing improvement since training with Ripxx supporter, Travis Preston in his MX training school.

Fellow Ripxx teammate, RJ Cook who has also been training with Preston, made his way into the Loretta Lynn's 65 Modified (7-11) class this year. This was Cook's first appearance at Loretta's. Following some bike complication in his last moto, Cook still managed to pull off a 25th overall in his class.

"We are proud to have Daniel and RJ as two of our sponsored riders,' said Ripxx Marketing Manager, Amanda Farmer. "They both have so much potential, and now that they are training with Ripxx, the sky is the limit. We can't wait to see what these two riders have to offer next year."

About Ripxx
Ripxx was designed by EDAS, a supplier of high-end vibration testing solutions for jet engines and other high performance industrial applications with a low tolerance for error. Basically, they're rocket scientists! The same level of technological knowhow has been poured into Ripxx. We came up with Ripxx because we love outdoor sports; skiing, snowboarding, cycling, running, motocross, BMX, kayaking, motorsports – all of it. Ripxx records your movements while you're doing what you love.

Contact:
Amanda Allen
(931) 486-0081
aallen@ripxx.com