McGrath Inducted into the Motorsports Hall of Fame
What:
The Twenty Second Annual Motorsports Hall of Fame of America Induction Ceremony
Where:
The Fillmore Detroit (formerly The State Theatre)
2115 Woodward Avenue, Detroit, MI 48201
When:
Wednesday, August 25, 2010:
5:30 p.m. Introductions – Interview and Photo Opportunities
7:45 p.m. Induction Ceremony
Who:
2010 Motorsports Hall of Fame Inductees:
Inductee: Category: Presenter: Accepted by:
Dale Armstrong Drag Racing Marty Reid
Joie Chitwood (d.)
Historic tba
Joie Chitwood III (grandson)
Alan Kulwicki (d.) Stock Cars tba
Jeremy McGrath Motorcycles tba
Ken Squier At Large Ned Jarrett
Jerry Titus (d.) Sports Cars Jim Farley Rick Titus (son)
Rich Vogler (d.)
Open Wheel tba tba
Honarary Chairman:
Chip Ganassi, owner - Target Chip Ganassi Racing / Earnhardt Chip Ganassi Racing
Master of Ceremonies:
Jim Mueller, track announcer voice of ISC speedways, including Michigan International Speedway, and Cleveland Browns television host
Returning
Bobby Allison
, Tom D'Eath, Chris Economaki, Elliott Forbes-Robinson, Danny Foster
Inductees
Paul Goldsmith, Hurley Haywood, Ned Jarrett, Bill Grumpy Jenkins, Chris Karamesines,
Scheduled
Mel Kenyon, Buddy Martin, Jim McGee, Hershel McGriff, Leo Mehl, Shirley Muldowney,
to Attend:
Danny Ongais, Roger Penske, Don Prudhomme, Bill Simpson, Bobby Unser and others TBA.
Sponsors
Bridgestone Americas, Indy Racing League/Indianapolis Motor Speedway, American Honda, Goodyear,
To Date:
NASCAR, Pirelli Tire North America, Toyota, NHRA, AMA, SCCA, Grand American Road Racing Association, Mazda, Impact Racing, Michigan International Speedway, Ford Racing and others TBA.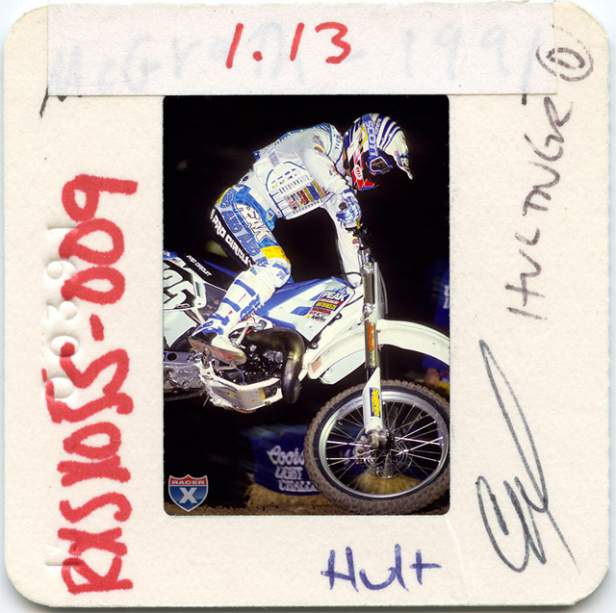 Jeremy McGrath - 1991
Photo: Chris Hultner