Friday Night Loretta Lynn's Update
By the latter stages of Friday, the once-muddy Loretta's track had dried out, perfect conditions for the first set of championship-clinching rides.

New England legend Keith Johnson started it off with the 35 Plus title, Chris Alldredge dominated with a title in the 85 (12-14) stock class, and then Justin Bogle (91) claimed the 250 B mod title.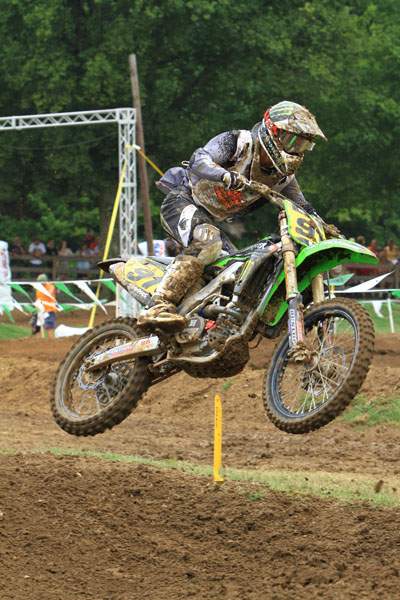 Bogle has won every moto he's raced in so far this week.
Photo: RaceDayPix.com


The 50cc classes were next, and Stylez Robertson appeared to have a title in hand in the 51 AMA Class 2 division. But he crashed twice in the final moto, while Georgia's Jackson Turpin (15), nephew of former 125 East Supercross Champ Keith, rode consistently to claim that title in dramatic fashion.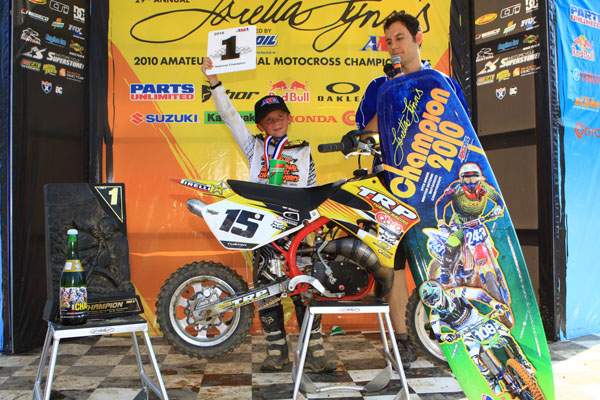 Jackson Turpin will leave Loretta's with a wakeboard in hand.
Photo: RaceDayPix.com


Congrats also out to Gage Linville who won all three 51cc AMA Class 1 motos, Dylan Varn who took the first-ever multi-speed 50 class crown, and Steel Gately, who won the 51 Stock Shaft Drive class.

In much faster fashion, Gannon Audette continued his impressive riding with a 1-1-1 sweep in the 450 A Pro Sport class.

In 65cc action, Luke Purther (94) opened up a lot of eyes with his strong rides and a title, Joey Crown rode well to win the moto, but Purther edged him in points for the championship.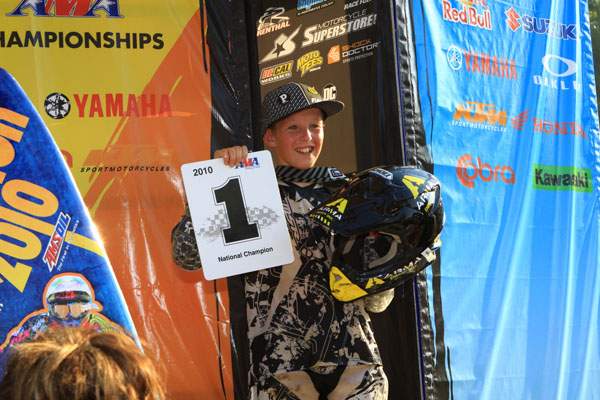 Luke Purther is a proud champion at Loretta Lynn's.
Photo: RaceDayPix.com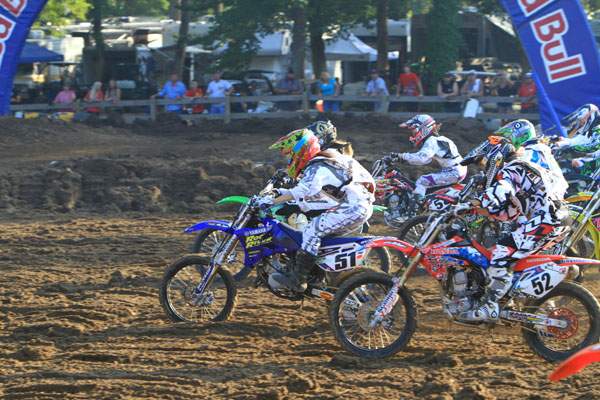 If you're looking for a future pro star in the making, look no further than Girls Champion Amanda Mahue (51).
Photo: RaceDayPix.com


Mahue has been riding and training with Jessica Patterson out in California. Mahue won every moto for the championship last year, and repeated this year after a strong challenge from Brandy Richards and Christina Older. Mahue won't turn 16 until next year, so she could go for the three-peat in this class next year, but she might move to the big bikes and race the Women's class. Either way, she's going to be good.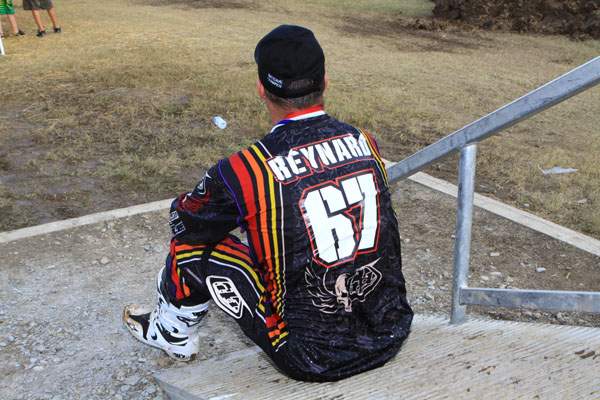 Photo: RaceDayPix.com

From one future pro star we move to a big name from the past, Robbie Reynard, who made his return to the ranch for the first time since 1992. He dominated the 25 Plus class, taking his seventh-career title.

One more day of racing remains, with titles handed out in each moto on Saturday. Keep it right here for updates.