Confidence is something some guys never even have to think about, while others can never find it at all. But it's also the number-one most necessary ingredient for a winner. No, this doesn't mean that you don't have to be fast or fit, but it does mean that neither of those will win you a race if you don't have confidence, too.
Case in point: Trey Canard. The likeable redhead couldn't get out of his own way at some points in this outdoor season. For example, at Hangtown, he got the holeshot at round one and then worked his way through the pack to seventh. He didn't fall. He just got passed. Two of the guys who beat him fell in that moto.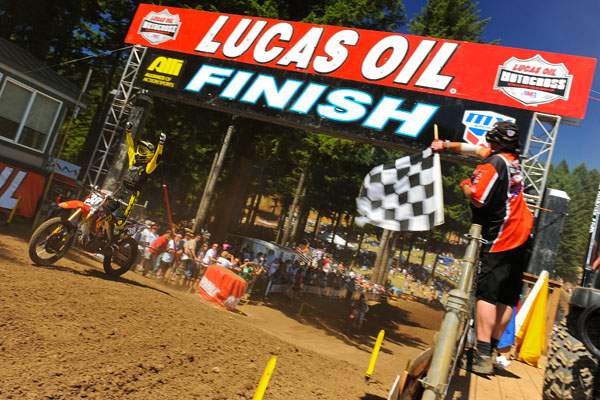 Trey Canard has put all of the pieces of his puzzle together, and he seems unstoppable. Why?
Photo: Steve Cox
So, is Trey Canard faster now? Maybe. But is it because he has figured out something else on the bike that he didn't know before? No. He was capable of going just as fast two months ago when the season started, but he wasn't doing it in the races.
In the end, the reason why Canard has won the last three AMA Nationals has little to do with fitness or riding ability, but confidence, and the confidence has led to better focus on the bike because he is probably not questioning himself or thinking of anything else while he's racing. He's just racing. So, that in and of itself has probably made him faster.
And you wonder why Ricky Carmichael won so much? Confidence. That's the key that puts these puzzle pieces together. And Trey Canard has it right now, which means someone else is going to have to try and take it from him.
And that's not going to be an easy task.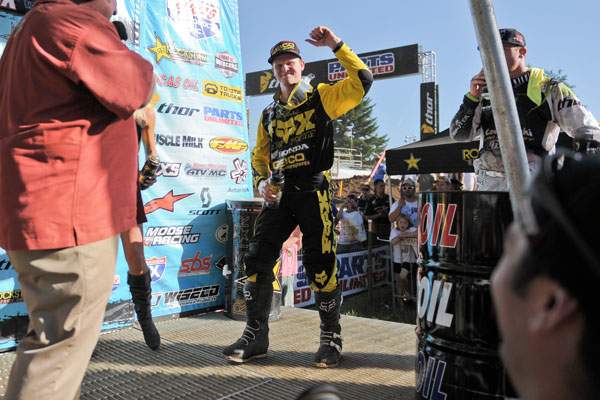 Canard even exudes confidence on the podium now.
Photo: Steve Cox