Troy Lee Designs and Shock Doctor Partnership
Revolutionary Troy Lee Designs Premium Protection with Shock Doctor Technology Kick Off Collaboration

Troy Lee Designs, a leader in motorsports apparel and design, and Shock Doctor, Inc., the leader in mouthguard technology and team sports protection products, announced a new Premium Protection line for the motorsports market.

Troy Lee Designs will introduce a line of Premium Protection Products, debuting in the fall of 2010, including protective shirts, shorts, pants, chest and joint protection -- all of which will feature Shock Doctor Technology.

"The amount of R&D that has gone into this collection of Premium Protection Products is mind blowing," said Troy Lee Designs' founder, Troy Lee. "Shock Doctor Technology 'inside' will become a difference maker in Premium Protection. Motocross protective gear has never seen a combination of technology and design like this before. This product is all branded 'Troy Lee Designs' and distinctly features Shock Doctor Technology."

"We were looking for a leadership brand that was a good fit with Shock Doctor and was aligned with our high standards of design and quality," said Tony Armand, President and CEO of Shock Doctor. "Troy Lee Designs is an ideal choice. In addition to controlling their own distribution, which provides an outlet to expose more riders to Shock Doctor Technology, the new product line will offer greater protection and a safer riding experience to more enthusiasts."

"The Shock Doctor team has been working for more than two years on design criteria for this collection," said Bill Best, vice president of product development. "We then refined these concepts through rider testing to ensure we met rider standards. We are thrilled to be working with Troy Lee Designs to provide Premium Protection Products that meet a real need in the market."

About Troy Lee Designs:

Troy Lee Designs has worked for the fastest racers in the world for 30 years. Beginning as a Painter/Designer, the Troy Lee Designs brand now encompasses all things motorsports. From Design, to Helmets, Technical Motocross and Mountain Bike apparel, Sportswear and now Premium Protection; Troy Lee Designs is a global leader.

About Shock Doctor:

Entering the Motocross market just two years ago, Shock Doctor has created noteworthy awareness by developing ground-breaking products including the Eject® helmet removal system, motorsports protective apparel and a series of high-tech custom bags. The company has supported rider safety, teams and education including sponsorship of programs and athletes such as: Troy Lee Designs/Lucas Oil/Honda Team, The Shock Doctor KTM Factory Off-Road Team; Factory Connection Racing; Joe Gibbs Racing Team; Asterisk Mobile Medical Unit; Action Sports Medicine Foundation; and the Loretta Lynn National Motocross Championship.

Shock Doctor is the market and technology leader in mouthguards. The company transformed and elevated the mouthguard industry by introducing innovative, shock absorbing, superior fitting self-custom mouthguards. In addition to a full line of patented, technologically advanced mouthguards, Shock Doctor offers a comprehensive line of sports protection products for hockey, football, baseball, basketball, soccer, martial arts, boxing and lacrosse. Shock Doctor products are sold at major and independent sporting goods retailers throughout the U.S. and in select international markets, as well as through the company's web site, www.shockdoctor.com. Shock Doctor is headquartered in Minneapolis, Minn.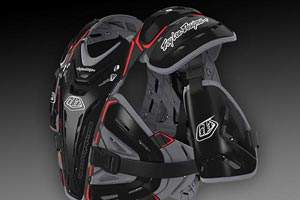 TLD / Shock Doctor Protection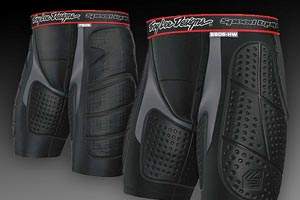 TLD / Shock Doctor Protection