Tickle, who experienced the exhilaration of standing atop the Pro Lites podium at the Seattle round of the 2010 Monster Energy Supercross Series, has proven himself as one of the most consistent racers in the 2010 Lucas Oils AMA Motocross Championship, and is currently the highest-placed Yamaha rider in the series, in fifth overall.

"I'm Tickled pink to be part of the Unit family here in the US," Broc beams. "My better half, Jessica, and I are stoked to be repping Unit gear. The styles are mental, the vibe is fresh and the Unit family is a crazy bunch! When I'm not pounding out laps I'll be looking in the mirror practicing my best Aussie slang... 'G'day, maaate!!'"

Unit's Marketing Manager Paul Everest is delighted at signing one of the USA's fastest, most consistent riders, and says Broc is the perfect vehicle to drive the Unit message home to the US race fans.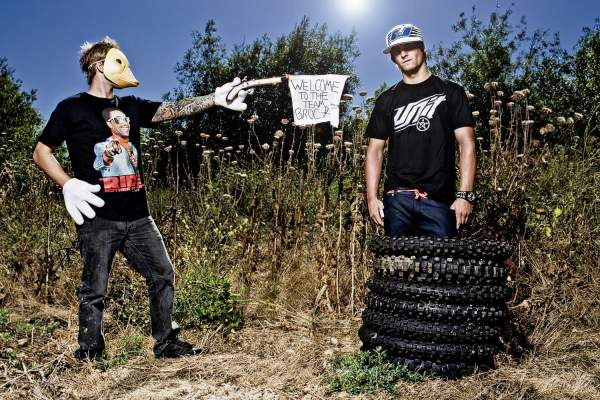 "Signing such a skilled, high-profile bloke to ride for Unit has been a big coup for us and proves how serious we, an Australian brand, are about hitting the American market," Everest says. "We're extremely excited about what the future holds for both of us."

"Broc makes me so happy when he rides I just want to bust out Ol' Betsy and dominate the Vet Novice class!" says Unit's US Sales Director, Tony D'Aandrea. "We're stoked to welcome Broc as the first piece in the Unit US pie…UNIT and Broc Tickle will be hitting the streets and tracks abroad with 5000 pounds of AWESOME SAUCE!

In two weeks' time, Tickle will fly the Unit flag on the biggest stage of all, the Summer X Games. The 20-year-old will muscle a factory Yamaha YZ450F around the tight Super X course against the biggest names in the sport in the hope of chasing a gold medal.

In the future, expect Broc to be a major piece of the Unit program both in the US and abroad; look out for some special collaborations in the near future.