Ireland's MXoN Team Announced
With less than nine weeks remaining until the Red Bull FIM Motocross of Nations at Thunder Valley, Colorado, USA; Ireland are able to announce whom their official line up of riders will be. After a unanimous decision, team manger Stephen Russell has revealed that Gordon Crockard (MX1), Martin Barr (MX2) and Stuart Edmonds (MX3) will represent Ireland on September 26th with Robert Hamilton travelling as first reserve.

MX1
For Crockard (PBM Kawasaki), gaining team selection will no doubt be a welcoming prospect. Having been a regular member of the Irish squad since his debut at Nismes, Belgium in 1997, Crockard's return to form this season has been outstanding since his near career ending accident in 2008.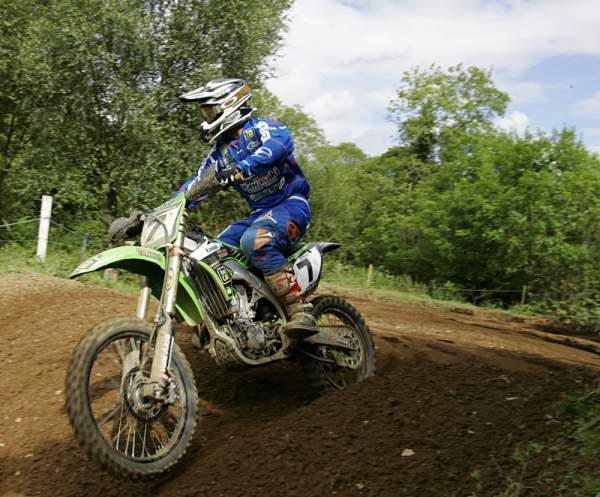 Gordon Crockard

MX2
Martin Barr (PAR Honda) always delivers at International competition. Since holeshotting his debut ride for Ireland at Ernee, France in 2005 until his fourth place finish in last year's B-Final in Italy, Barr has always shown himself to be an asset for the team. Combined with his performance this season were he currently leads the MX2 Red Bull Pro Nationals along with sitting third overall in the Maxxis ACU British Motocross Championship makes his selection an easy decision.

MX3
Completing the line up is Stuart Edmonds (TM). The reigning MX1 and MX2 Irish Champion first made his appearance for Ireland at the Red Bull Motocross of Nations at Donnington Park, 2008. Gaining selection again last year only to forego his place due to injury, Edmonds will be eager to prove his worth on the world stage at Thunder Valley.
Team Manager Stephen Russell:
"I'm very happy with the selection we've made to represent Ireland at this year's Red Bull FIM Motocross of Nations. It's always going to be a difficult decision to choose the right riders for the job but I am confident that this year we've got it right. Both Gordon and Martin have shown outstanding form this season. They have invaluable experience competing at this unique event and with Martin currently leading the MX2 Red Bull Pro Nationals made it an easy decision. When Stuart last rode for the team in 2008 he impressed me with how well he preformed and coped with the jump-laden circuit. With the race being staged in America I expect the circuit to be of a similar nature and have every confidence that he'll represent his country to the best of his ability."