It's a relatively rare phenomenon when a racer just steps up his game to such a height that he almost seems unbeatable, and because it's so rare, many times it takes the fans and media, and even the other teams, a while to realize that is what happened.
In 1993, when Jeremy McGrath started winning one race after another on his way to the Supercross championship in his rookie season, there were a lot of explanations: Jeff Stanton was starting to get old; Damon Bradshaw wasn't himself; Jean-Michel Bayle had quit; McGrath was only winning because of his holeshots...
But look at what happened over the ensuing years with McGrath. No excuses were needed. The reality was that McGrath was the best supercross racer that the world had ever seen; it just took the world a little while to realize it because he had stepped up his game to such a level so quickly.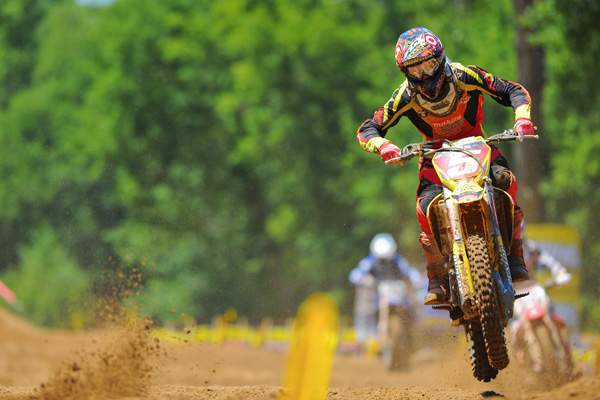 Ryan Dungey has fitness, speed, equipment, and the right mindset. He seems unstoppable right now.
Photo: Steve Cox
Now, look at what Ryan Dungey is doing right now. While he wasn't nearly as dominant in supercross this year as McGrath was in his rookie season, he did win the title, just like McGrath. Outdoors, though, he looks very Jeremy McGrath-like (or Ricky Carmichael-like, since it's outdoors we're talking about).
After the first race, where Dungey struggled (to say the least), he has not lost a single overall. During this stretch, he has only lost two motos! The first came at Budds Creek, when he lost his goggles and couldn't get by Mike Alessi for second. Andrew Short won the moto. The second loss came in the first moto at Lakewood, where Josh Grant came up, passed him, and then took off. Grant is the only rider to do that since Dungey's win streak started.
But all the while, what we hear from everyone sounds eerily familiar to what we heard 17 years ago: James Stewart isn't racing the outdoors (yet); Chad Reed is obviously having a tough time with things right now; Mike Alessi can't compete because he's missing 100cc of displacement; Dungey simply has the best team and mechanic behind him, as evidenced by Reed's performance in 2009...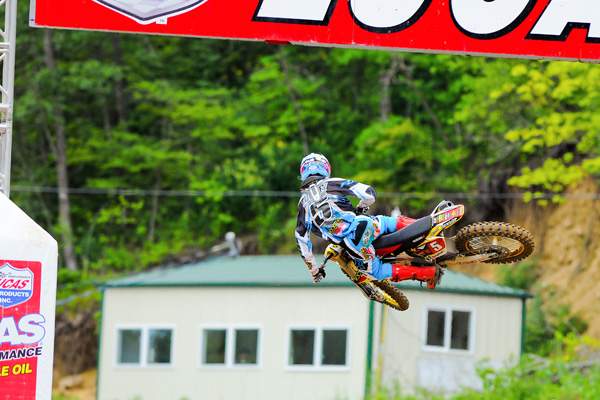 Excuses aside, there's no doubting that Ryan Dungey is plainly dominant right now.
Photo: Steve Cox
While those things are mostly true, just like the "reasons" people gave about McGrath's dominance, does it really tell the whole story? I mean, is Dungey only winning because of those things? Or is something bigger going on?
The truth is that, while all of those things may be true, and they may be making things a little bit easier on Dungey, Ryan Dungey is winning these races (to the tune of a nearly 100-point lead already, just past the halfway point) because he is the best prepared, the fastest, and to put it simply, the best racer out there right now.
And he's 20 years old.