Virtual iLap around Spring Creek
Here we are this weekend at Spring Creek Motocross, and just in case you are wondering, there is indeed a Spring Creek! It runs through the property and alongside the famous whoops.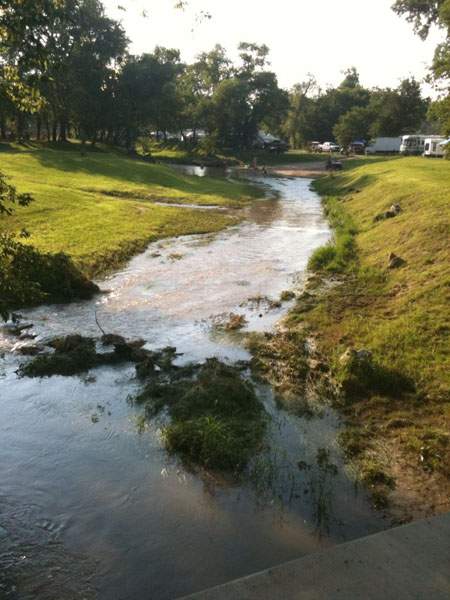 1. Welcome to Holly- er, Millville, Minnesota! It's the Spring Creek National, round 7 of the Lucas Oil AMA Pro Motocross Championship!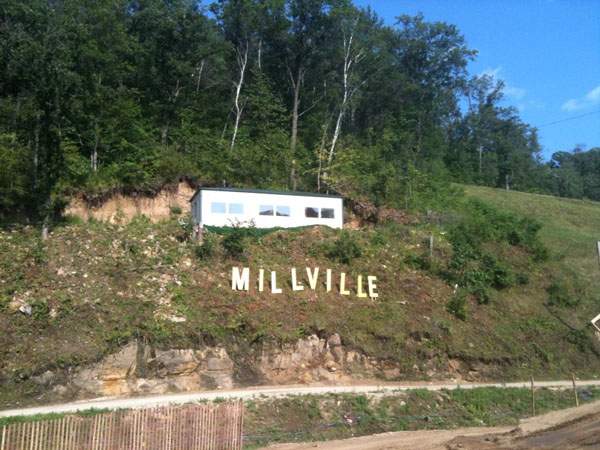 2. The start at Millville gets alot of play from photographers, and that's because there is a three story structure right above the gate where people like Simon Cudby love to shoot from.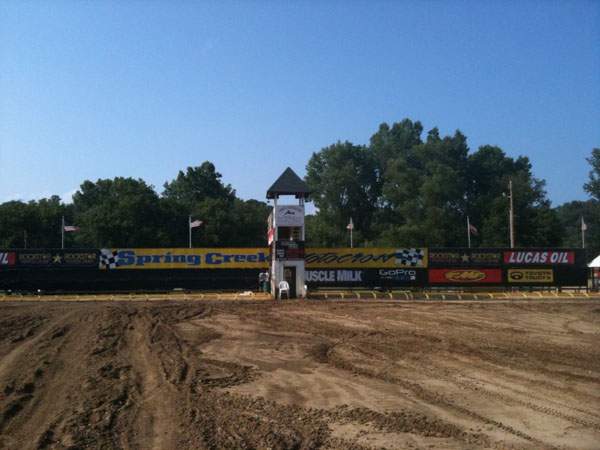 3. Come Saturday, this will look very different.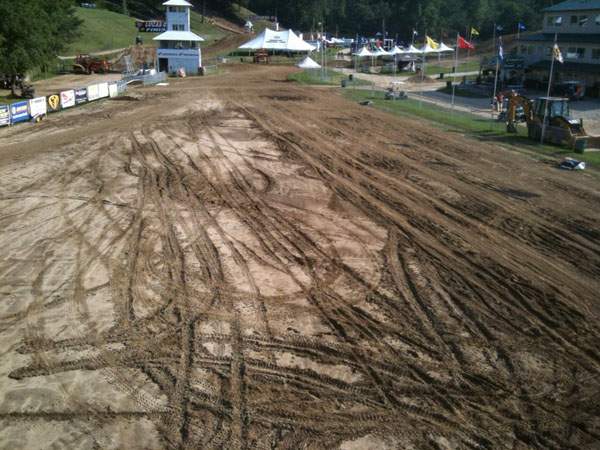 4. Here is the view from the gate...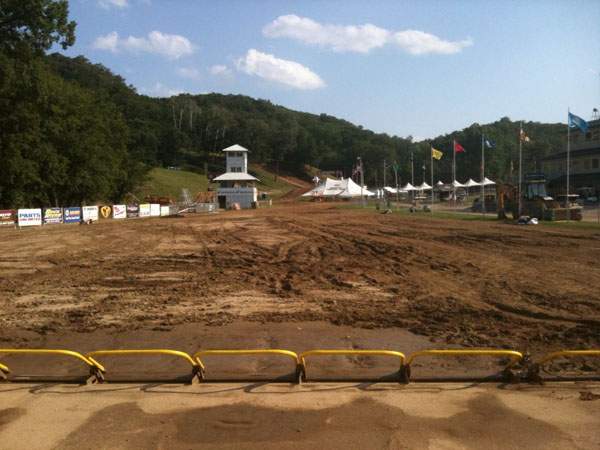 5. The start straight is a long sandy affair, and goes into a fast right hand sweeper, and right past the mechanics area....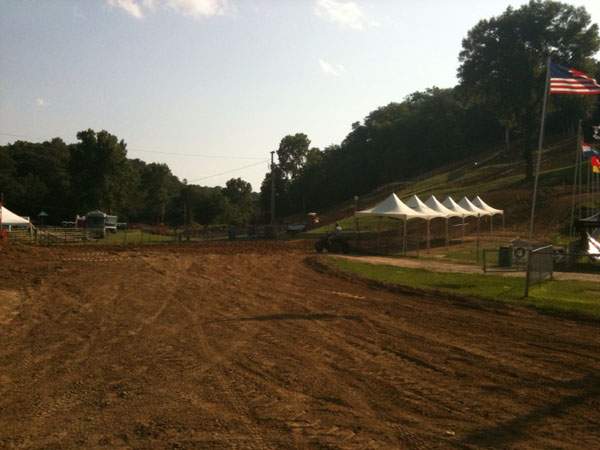 6. next up is a small uphill, going into another super fast right hand sweeper...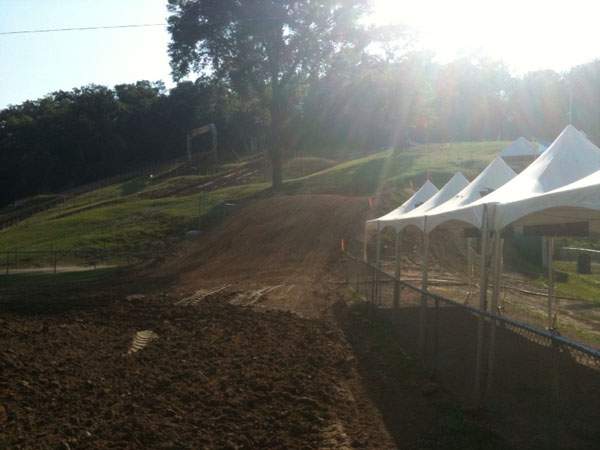 7. Millville soil is a perfect sandy loam mix...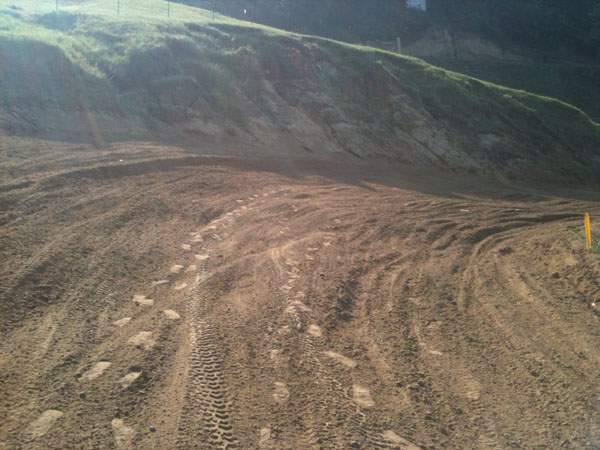 8. The next straight is a long slightly downhill affair...and come saturday, it will get whooped out!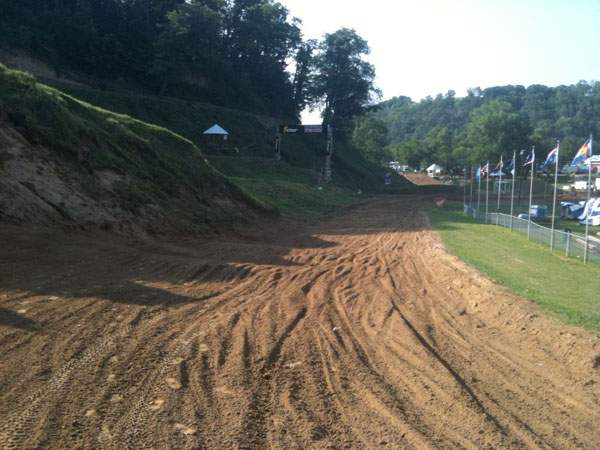 9. Coming to the end of the straight, you have a quick and fast section of right and left sandy turns. These will, for sure, get choppy and rutted up, as they are the closest to the Creek and very soft.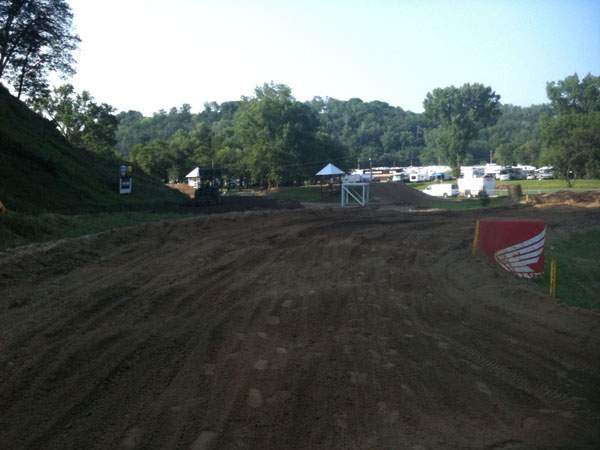 10. At the end of the right - left combo, there is an inside outside option, and again with plenty of lines from today's media day. Upon exiting this turn, riders must get on the gas for Bob's tabletop.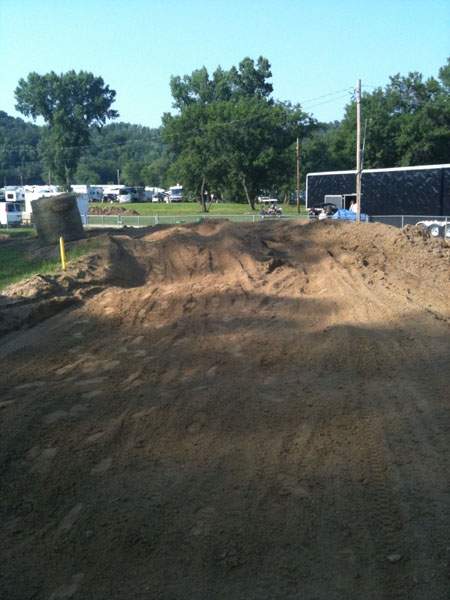 11. Next up is Bob's table top. This jump is named for Bob's Cycle Supply, which was one of the first shops in Minnesota to offer rider support programs in the early 1980's. Back in the day, Bob himself used to set up shop at Millville races right next to this jump, and hawk his goods, and hence the nickname. Bobs Cycle Supply is still going strong and involved in the sport today. The crew still parks close to their namesake tabletop.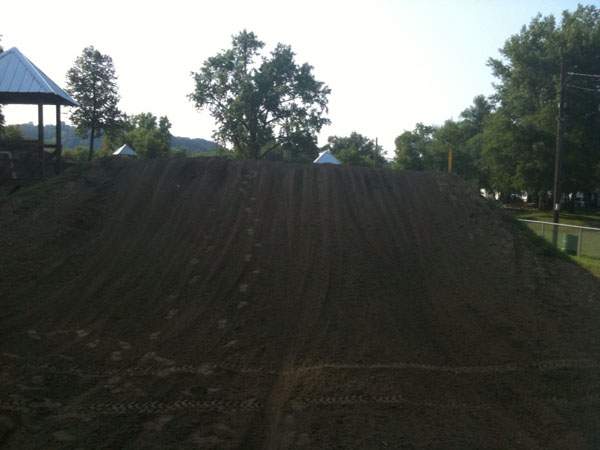 The jump itself is small, maybe 30'. With a good seatbounce, riders clear it with ease...and it is one of the last chances they have to rest...

12. Upon landing from Bobs, the next thing riders see is the start of what is possibly one of the toughest sections of American Motocross: the Millville Whoops!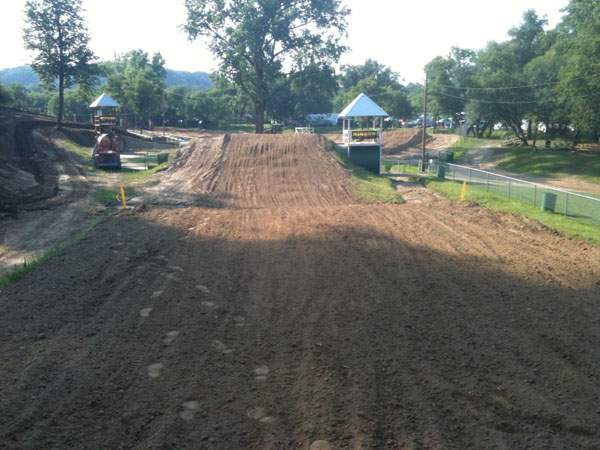 13. They start out innocent enough- it looks just like another tabletop...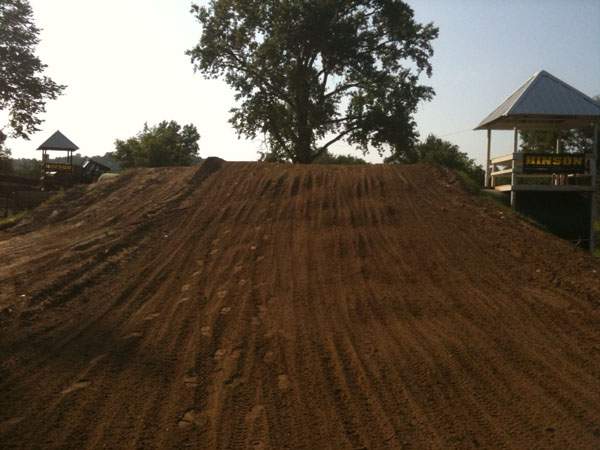 14. Wrong! Welcome to the whoops! They start with a simple dragons back type landing, followed by a right hander and then a left - but are littered with humps, hoops, and what will become whoops.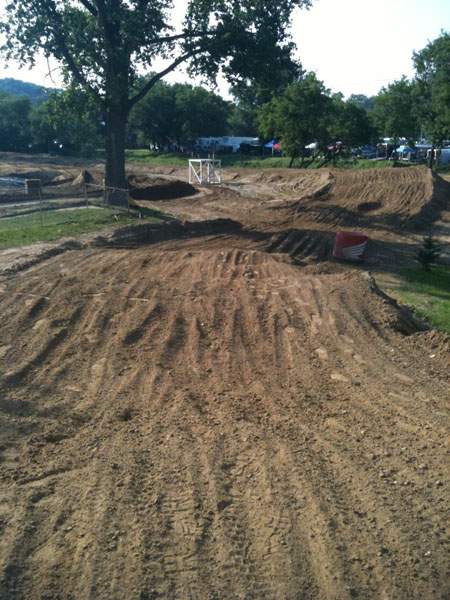 15. Yup, they are nasty...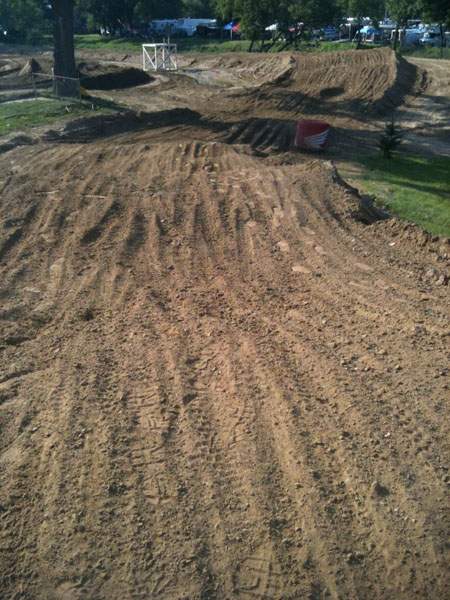 16. After making a slight left, riders are faced with a long section of rollingsand whoops...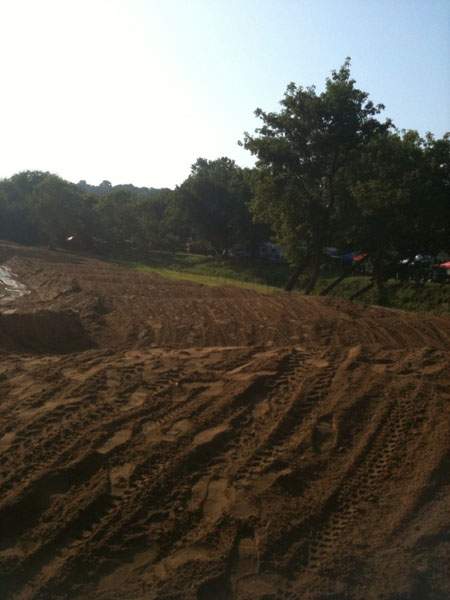 17. Are they endless?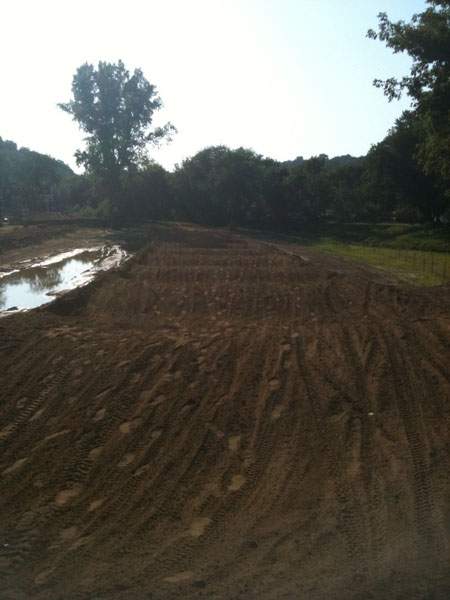 18. At the end of that nasty straight is a very soft and sandy left hand turn. It looks nice and smooth here, but just wait until 200 angry throttle hungry dirt bikes have their way with it....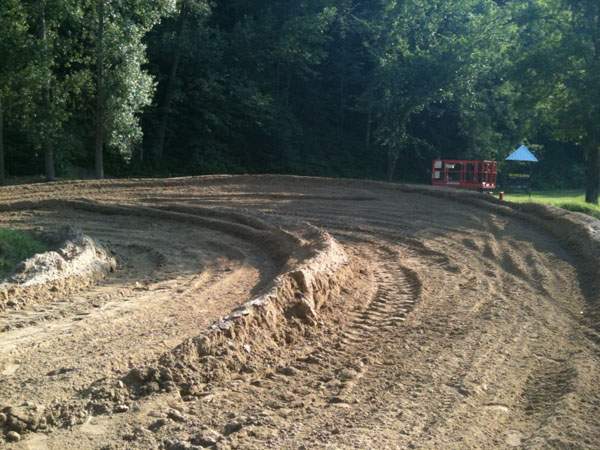 19. Coming out of the turn, riders are again faced with more....yup, you guessed it! Whoops! Another straight, of the same distance. There is a nice kicker 4 whoops in (with the Rockstar bridge), but don't let them fool you - they are nasty.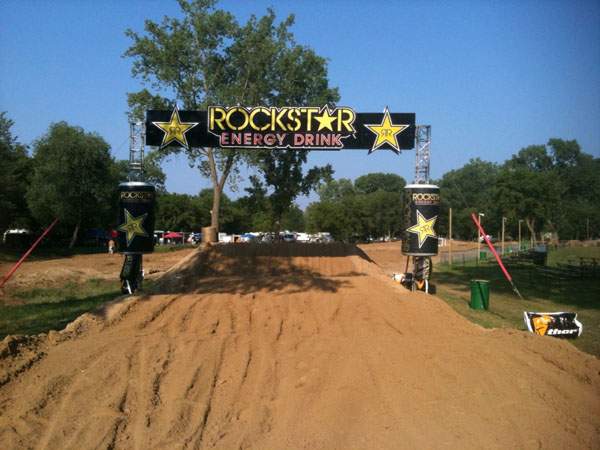 20. There are about 50-60 of them...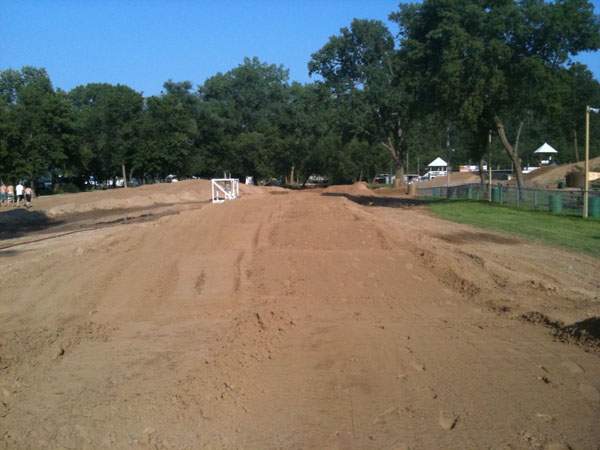 21. At the end of the section, riders are offered a high inside lane or a wider outside, stand on the pegs and hold the gas on line...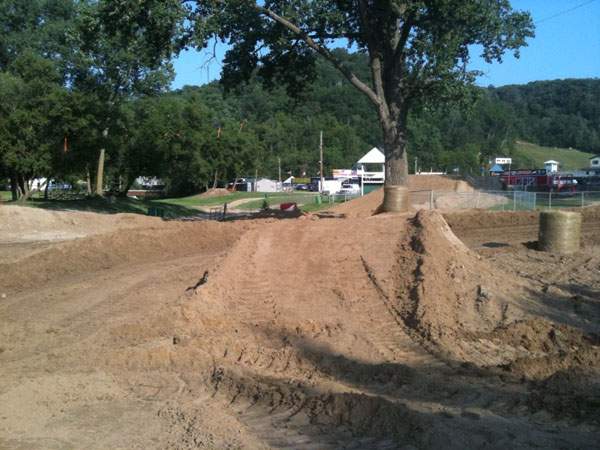 22. Next up is a small uphill straight, followed with an off camber left turn...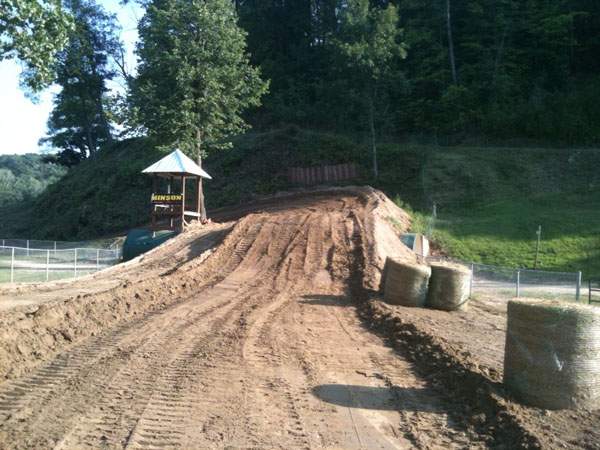 23. Southwick has an almost identicle turn.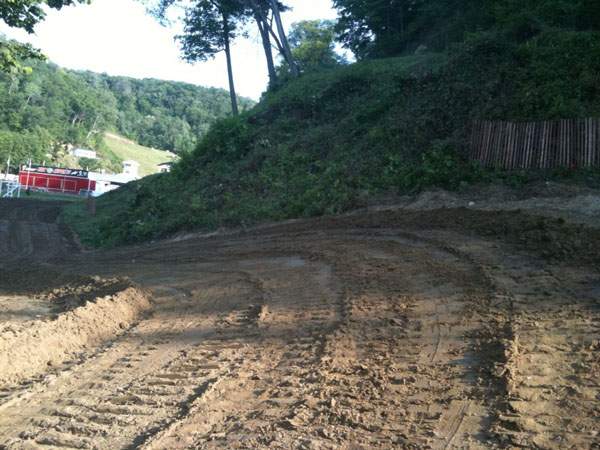 24. And here is where things get fun. After making a right hand turn, riders start to make their way up the steepest hill on the track....and with a huge uphill stepup!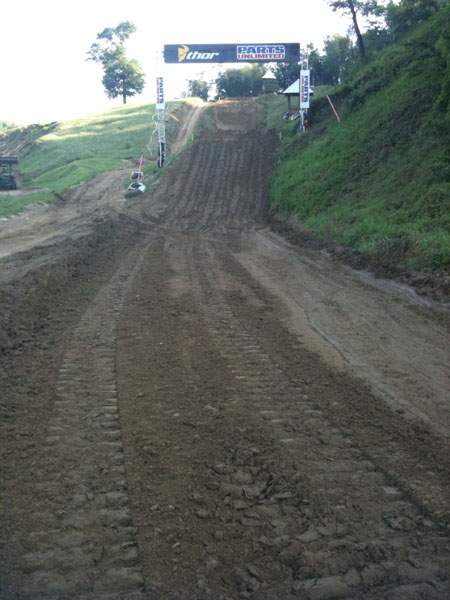 25. While walking the track, we ran into Tim Ritchie of RedBud, who had stopped in to lend the Martins a hand. Here Tim is trying out the latest in Caterpillar D3 Bulldozers, and wondering how he can convince his sister that he needs to buy one for RedBud. The track at Millville is prepared primary by Shane Schaeffer and John Martin.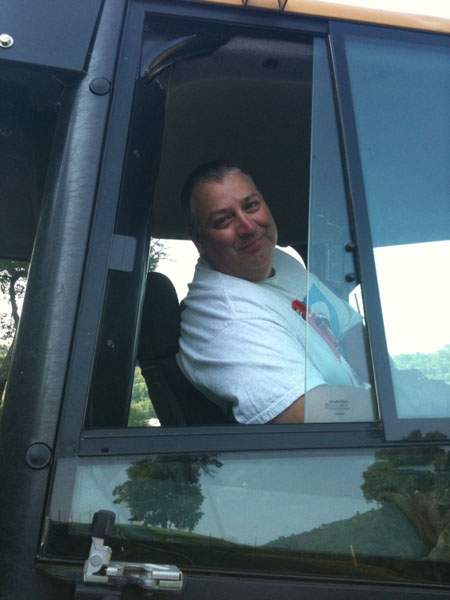 26. Upon landing from The big step up, which is known as the Fly Away, riders are faced with yet another triple combo- Mt. Millville. The face of this jump is just as high, maybe 20!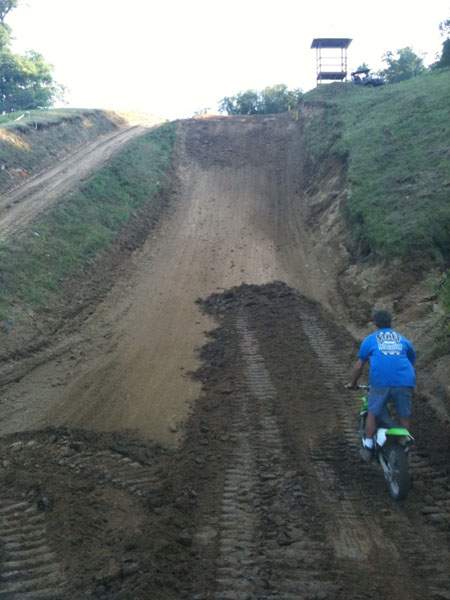 27. Landing at the top, which is the higest point on the track, riders make a short and quick left hand turn, and then face a small kicker.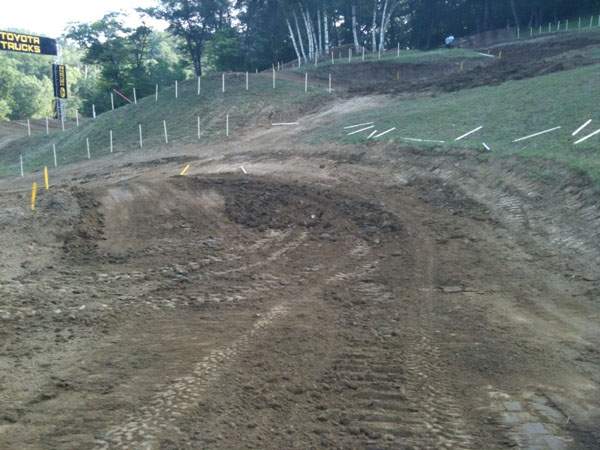 28. Before plunging right back down the hill...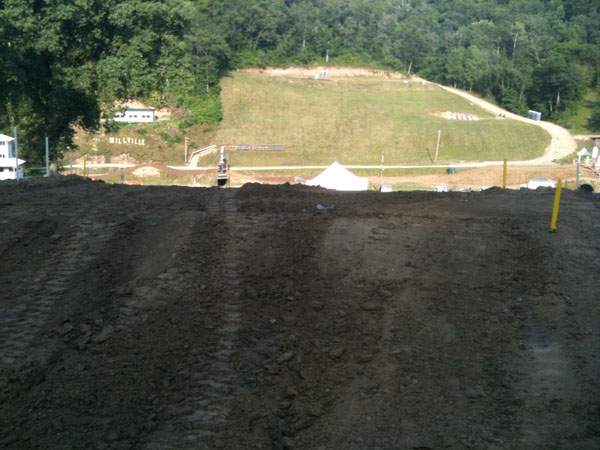 29. Then you go down…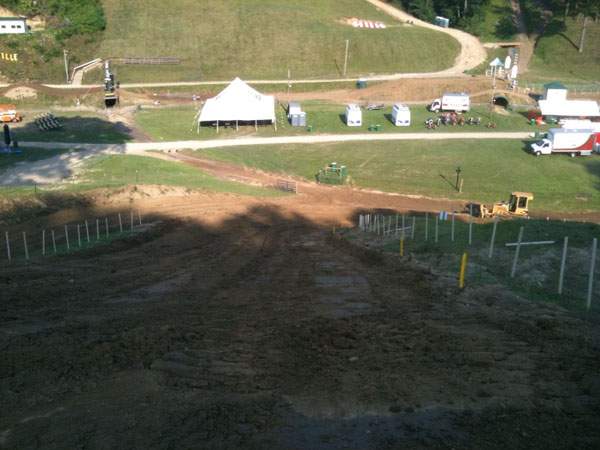 30. At the bottom of the hill, riders hit an 180 degree off camber right turn, and shoot right back up the hill.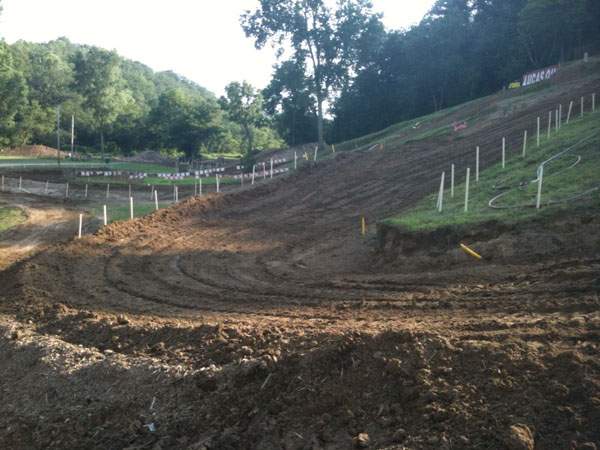 31. And this is the RC uphill Double. It used to be a triple, but this year the shaved it into a double.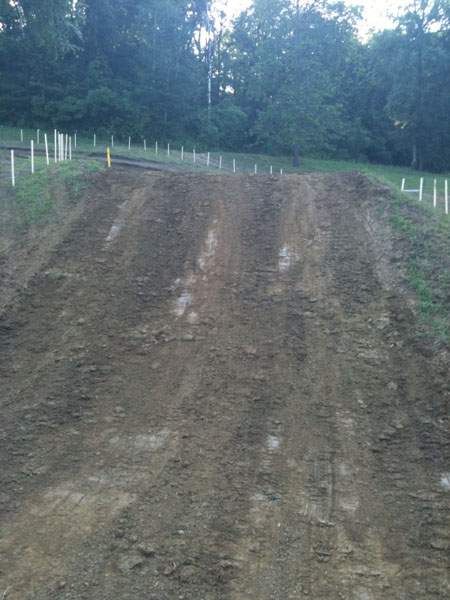 32. At the top of the hill, riders have a sharp 180 degree left, followed by a super steep and short kicker jump....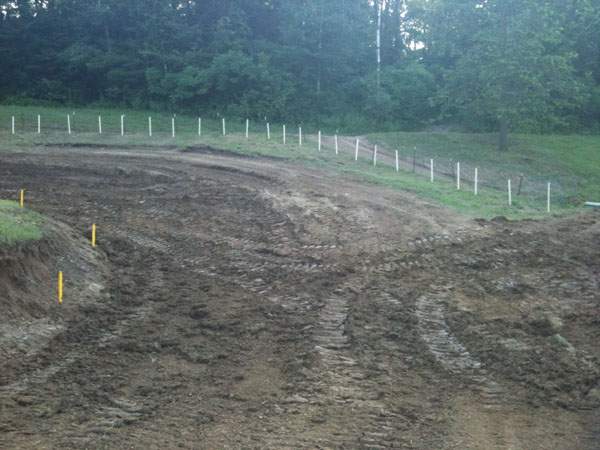 32.5. Which is blind...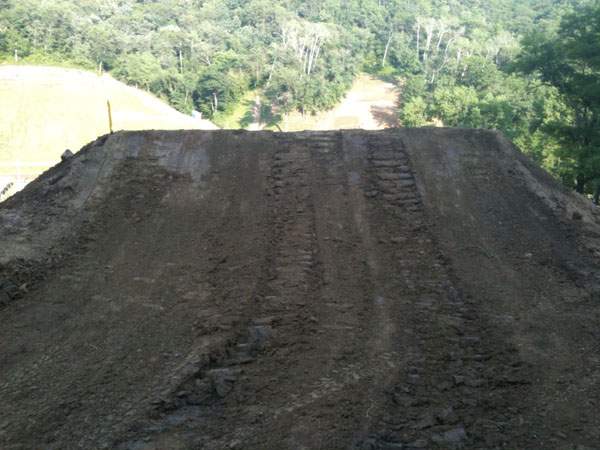 33. And it's too bad the riders won't have time to stop and look at the view! It's awesome...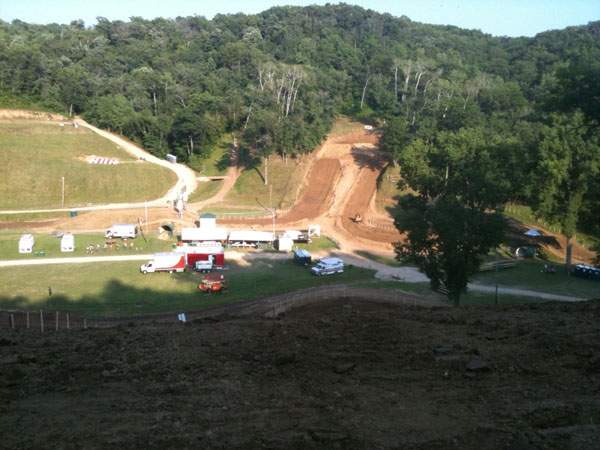 34. Downhill followed by quick right hand turn...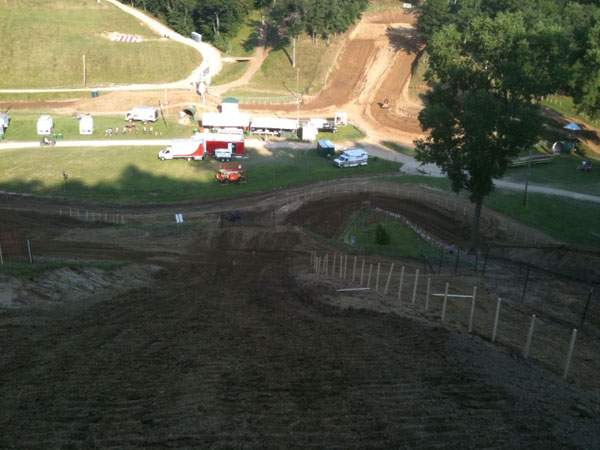 35. With a small camel hump.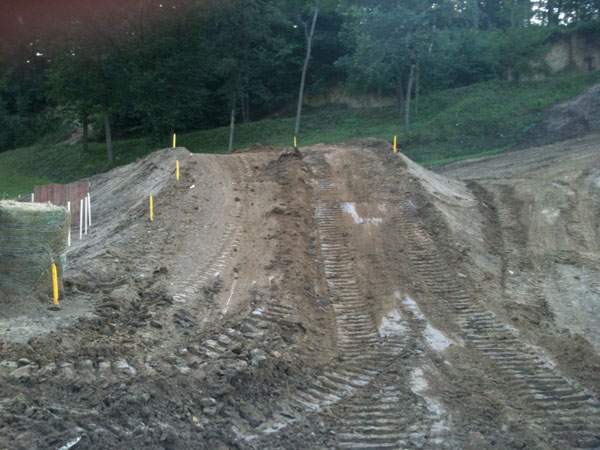 36. And into a new dogleg section, which sees nearly 8 truckloads of wood chips (that's 18 wheeled truckloads) and is very loamy, as compared to sandy earlier sections of track.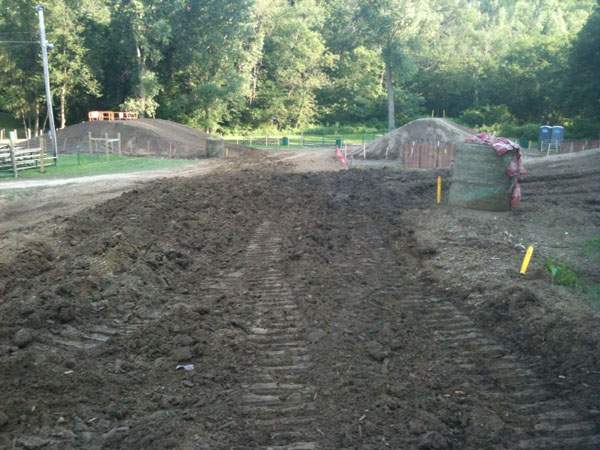 37. Next up is a bermed and sandy left hander, which will develop multilined lines.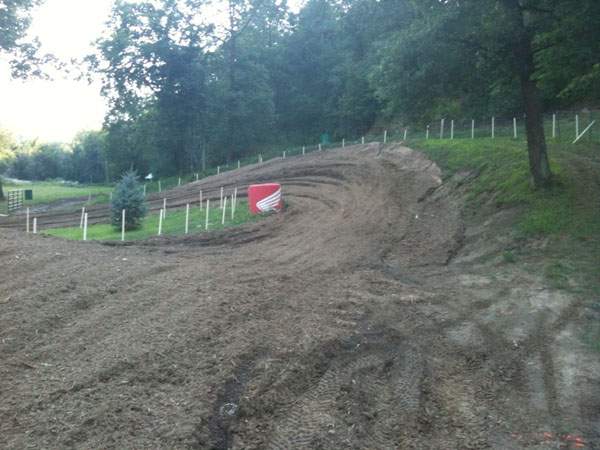 38. Next up is the big Toyota double. This is perhaps the most spectacular jump on the whole course. It is about 70', and while not the longest distance wise, is clearly the most airtime of any jump here.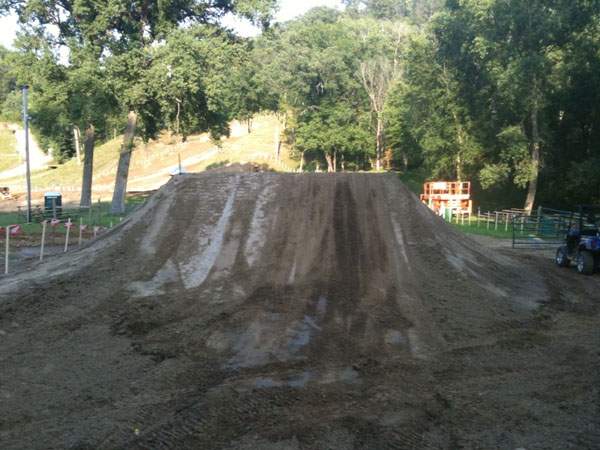 40. The jump is so big, we're completely skipping 39 and going on to number 40. Here's where you land.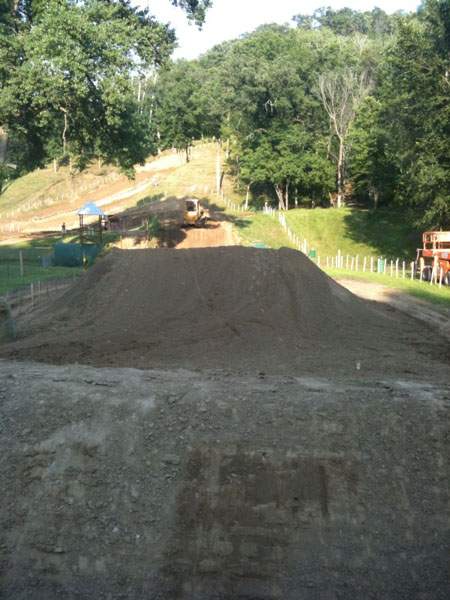 41. Taking a look over our shoulder, this is the double looking backwards.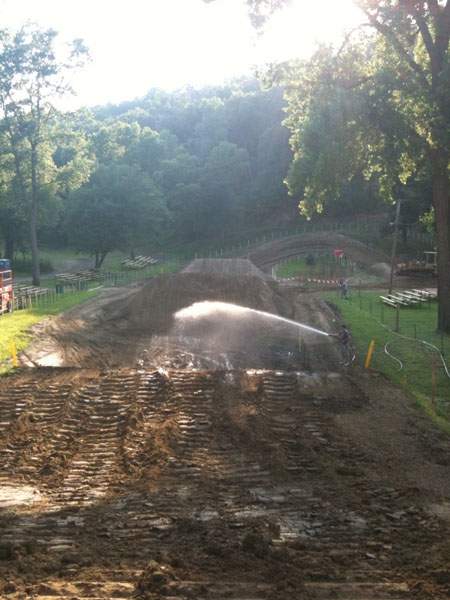 42. After the big double and a small triple, the riders come into a very tight and sandy left hander. For this race, promoter John Martin brought in nearly 50 tri-axle dump truck loads of fresh sand, which came from a neighbors house across the road...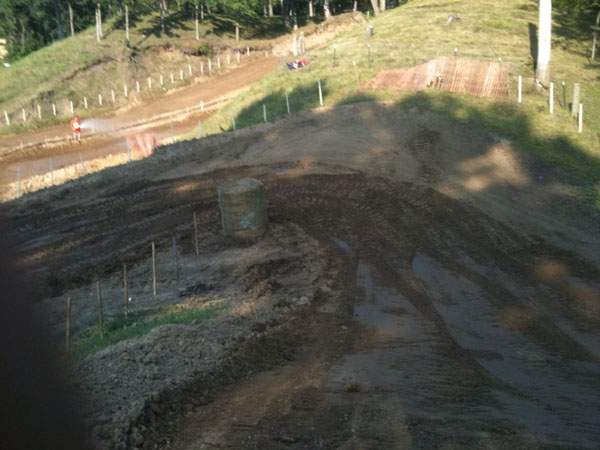 43. The next turn is an off camber right hander, and it is shaped like a reverse bowl all the way around. It's very cool looking no matter what angle you see it at.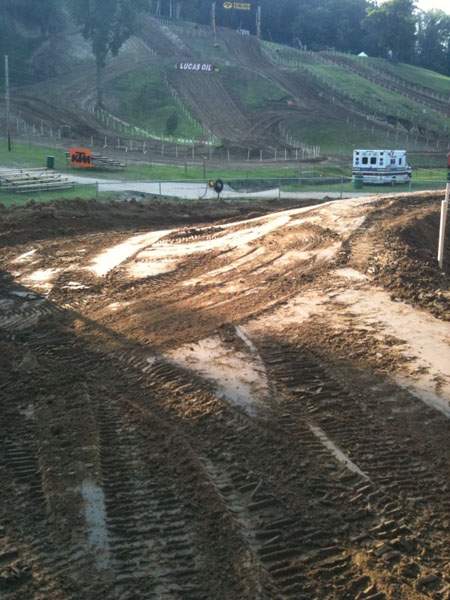 44.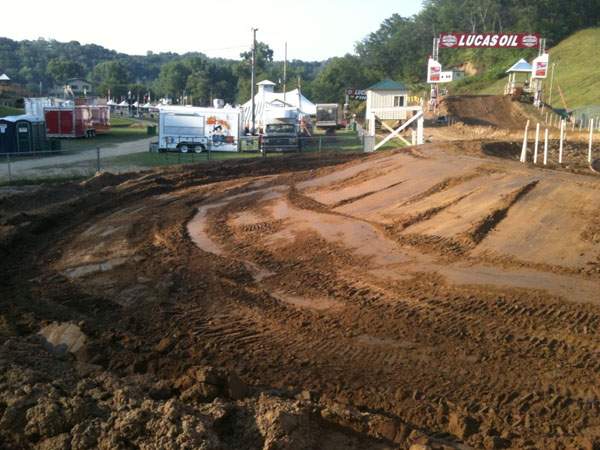 45.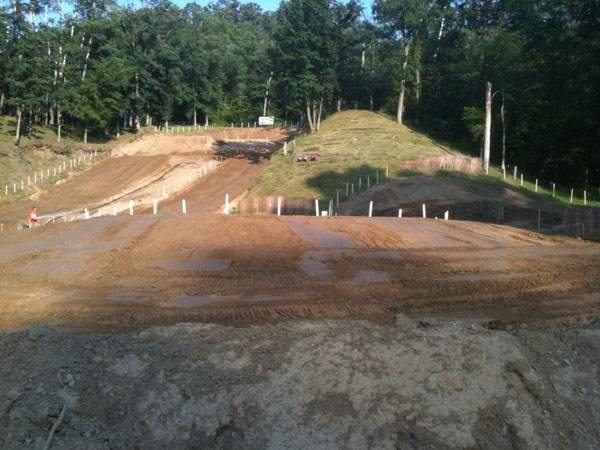 46.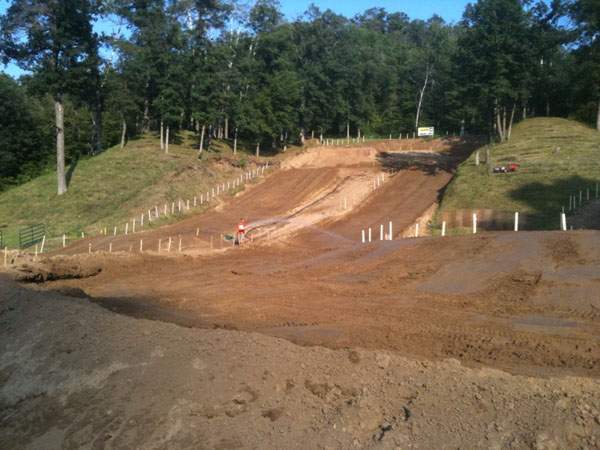 47.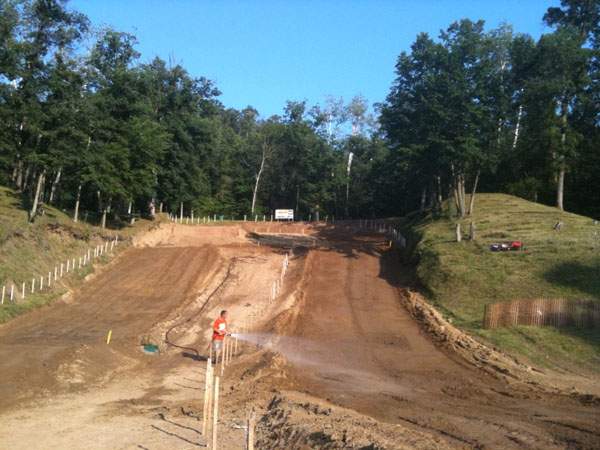 48. At the top of the hill is a nice bowl turn, and we bet the riders will run fast and wide on this section.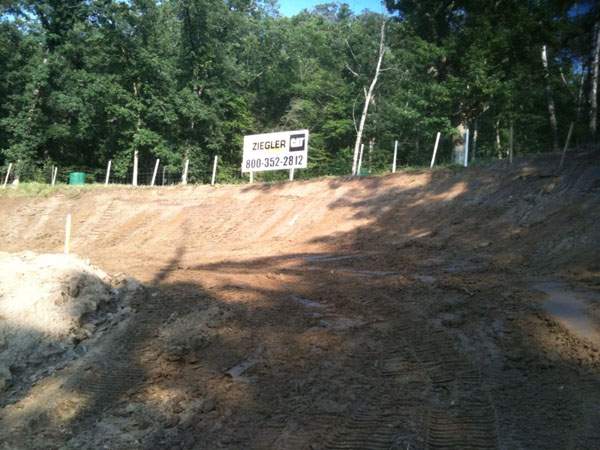 49. And in case you are wondering what a banner-less drop-off looks like, here you go! The drop-off jumps are smaller this week, but still just as cool looking.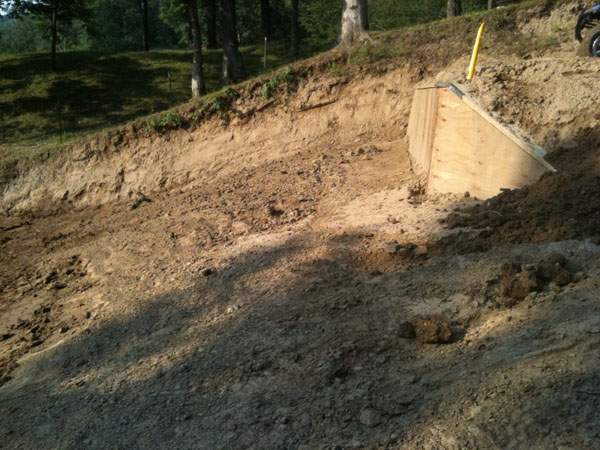 50. And it's a downhill. Run with a hard right hander to the Holy Schmit! finish line tabletop.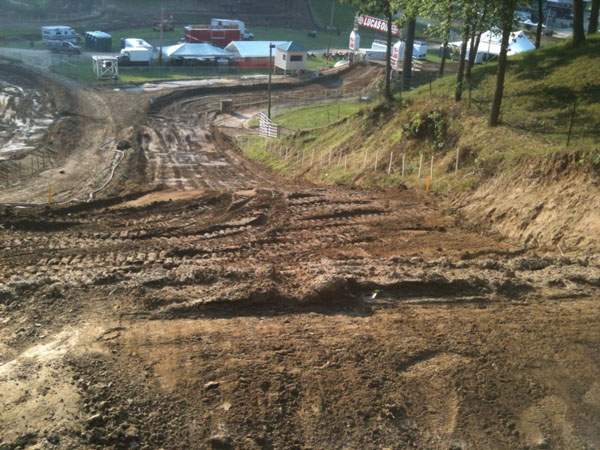 51. And here is the face of the Holy Schmit jump, aptly named for local Millville racer and world champ Donny Schmit.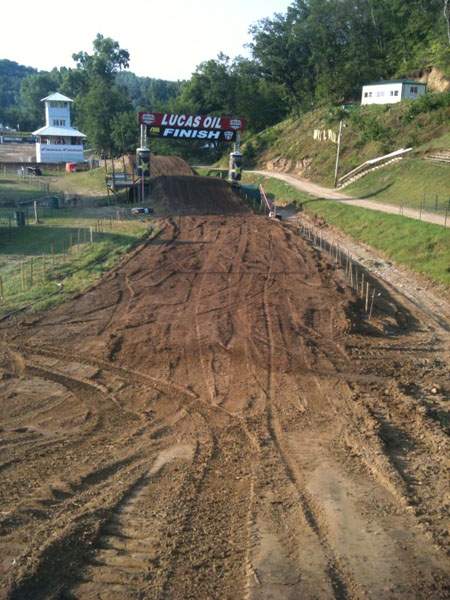 52. And finally, here is the landing, where the track joins into the start, and the whole thing happens again!