Cobra Kids Lead Team USA to Victory at MX Master Kids
HILLSDALE, Mich. – American-made Cobra motorcycles were on center stage this past weekend at the mini cycle version of the Motocross Des Nations – the eighth annual MX Master Kids held at the Commercy circuit in Lorraine, France. And as they have in the past, Cobra racers stepped up in the field of nearly 600 racers and dominated both the 50cc and 65cc Senior classes with the Missouri tandem of Austin Forkner and "Lightning" Lance Kobush bridging home top honors on the Senior 65s 50s, respectively.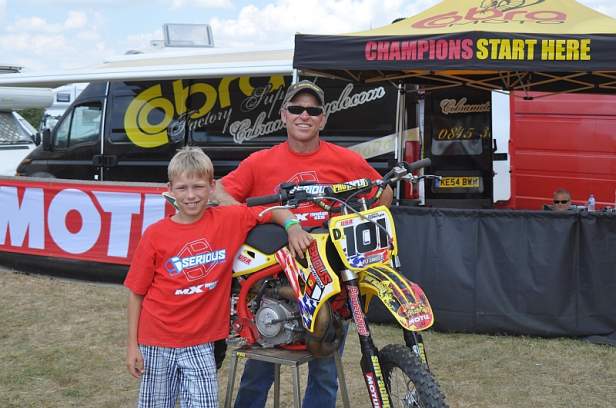 Austin Forkner

Beginning with Forkner, who piloted the revolutionary Cobra CARD CX65 big wheel in the 65cc Senior class, the Cobra factory racer won four-straight motos to take the overall victory. Kobush was equally impressive on his Cobra King 50, leading every lap of all four of his motos for the 50cc Senior class win.

"The MX Masters Kids is such an important race, really sets the foundation for which nations have the strongest up-and-coming motocross programs and, above all, is a heck of an educational experience for the kids that represent Team USA," said Sean Hilbert, President of Cobra Motorcycles. "Congrats to Austin and Lance and the legions of kids at the event running Cobras for other countries. Everyone at Cobra is very proud of your efforts."

On the podium in the 65cc Junior class – and just missing the top spot by a couple corners – was Cobra's Michael Hicks. America's Hicks led the final 'winner-takes-all' moto through the final lap and was unexpectedly passed when he ran into some lapped traffic, settling for 2nd place overall on his CX65. And just missing the podium (4th) in the 50cc Senior class was another Cobra-backed American, TJ Rios, who qualified in 2nd place and suffered a front flat tire in the final moto.

Internationally, Cobra's Meico Viettik (Estonia) won the little guy (4-6) 50cc class while Belgium's Florent Devalck made the podium (3rd) in the 7-8 50cc class on his King 50 with the UK's Scott James (5th) and Charlie Burt (8th) also placing in the top ten. And in the 7-9 65cc class the UK's Christopher Mills placed 9th on his CX65.

Next up for Cobra's American racers is the July 26-31 Ponca City (Okla.) NMA Grand National MX Championships.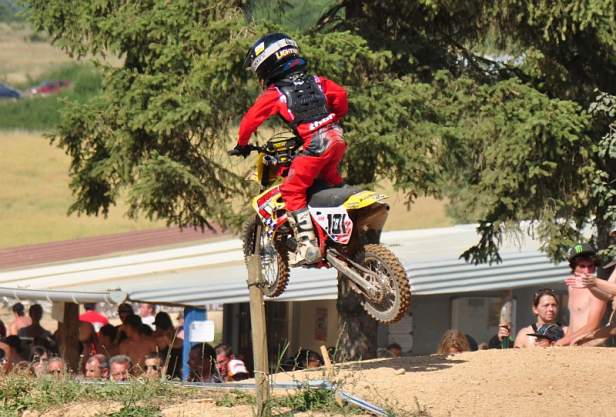 Lance Kobush


Cobra, founded in 1993, produces the most successful line of competition mini cycles and mini quads in the United States with more than 200 national titles in the last decade. Based out of Hillsdale, Mich., Cobra's mission is to build premium products for the serious racer. For more information on Cobra products, please visit our website at www.cobramotorcycle.com.