The Fox Fifty - Connecticut Results
The voting has ended for the state of Connecticut in our Fox 50 feature, and not surprisingly, multi-time AMA champion Doug Henry has taken over a quarter of the votes. Second place is Captain Cobalt, Jimmy Ellis, followed by Tony Lorusso and Mike Guerra, with Billy Ainsworth and Jim Meenan tying for fifth with six percent. Check out the complete results below.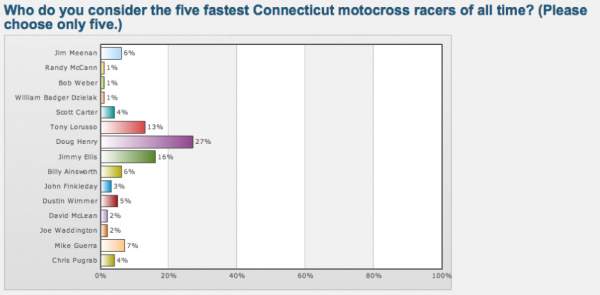 As for our top five fastest riders from Connecticut, we have to go with:
1. Doug Henry
2. Jim Ellis
3. Mike Guerra
4. Jim Meenan
5. John Finkleday

Stay tuned to Racer X Online for a new state for the Fox 50 later this week.