Confused Clothing to Amateur Racing
Murrieta,Ca - Confused Clothing Company, is proud to announce that they have just signed the Rockstar Makita Suzuki rider, and multi time amateur national champion Jace Owen, to a one year contract. We are proud to say that Jace has been selected not only for his talent but we believe that he will be a strong ambassador for our brand and products. After we spoke with Jace Owen this week and he said, "I'm stoked to be involved with the next best action sports team and I hope to bring some championships home for the team!". Ryan D'Arrigo said, "We are excited to have such a talented amateur on are program like Jace Owen. We cant wait to expand are amateur program". Confused Clothing would like to wish Jace Owen the best of luck at the Ponca City Amateur national and Loretta Lynn's Amateur National.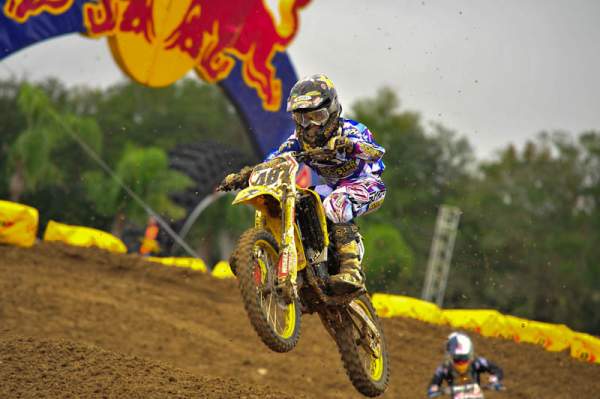 Confused Clothing Company, title sponsor of the 2010 AMA Supercross Team Warthog, Racing, would like to publically announce their recent interest in amateur racing. Confused clothing will attend select amateur nationals to support their riders as they do battle against the best amateurs in the country. They are accepting resumes from A, B and C riders. They plan on creating their program to help out amateur racers that are serious about the Amateur National series. Support will differentiate between experience and class.

Please contact Confused Clothing Company by emailing resumes, photos and videos to the following email address: Attn: Amateur Racing Confusedclothingco@yahoo.com,
Good luck and see you at the races!


About Confused Clothing

Confused Clothing Company is an action sports apparel company that emphasizes on making the most quality clothes possible for the action sports world. Confused Clothing was founded in Salinas,Ca and is currently based in Murrieta,Ca. Founder, Ryan D'Arrigo started the company in 2007, and they have focused their efforts on motocross,wake,skate,surf,snow,auto,mtb as well as other disciplines. In the past year, Confused Clothing Company has worked towards positioning the brand to more of a motocross "core youth" audience and customer base.