A lot has been said about the sad attendance for the U.S. GP at Glen Helen this past weekend, but it's not that hard to figure out why, really: Americans. I'm not just talking about racers, but also about fans.
All over the world outside of the U.S. borders, when speaking of Americans, the reputation that we have is that we only care about American things – American politics, economics, celebrities, etc. I don't think we're actually that different from any other country in that regard, but it's a reputation that we as Americans have.
Yet, this was ignored when deciding to bring a GP back to the U.S. more than a decade removed from the ill-attended 1999 Budds Creek MX GP.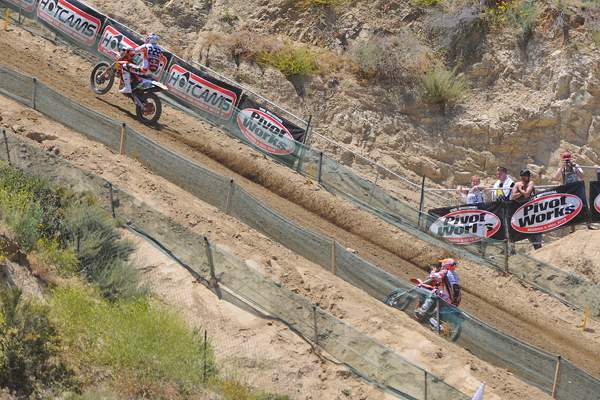 "Who's that smoking the American guy?"
Steve Cox Photo
The ingredients are really pretty simple to have fans come to races in the USA: Give them a good track and the stars of the sport in America, and this includes racers who aren't from the USA, but who do live here and race here full-time, such as defending 450cc National MX Champion Chad Reed, or two-time Lites East SX champ Christophe Pourcel.
As riders who have been racing here in America, those two have fan followings. They have earned a "draw," where people may decide to come or not to come to the races on the basis of their attendance. Obviously, this list also includes James Stewart, Ryan Villopoto, Ryan Dungey, Trey Canard, Jake Weimer, Andrew Short, Davi Millsaps, Josh Hill and more.
These people were all missing from the U.S. GP.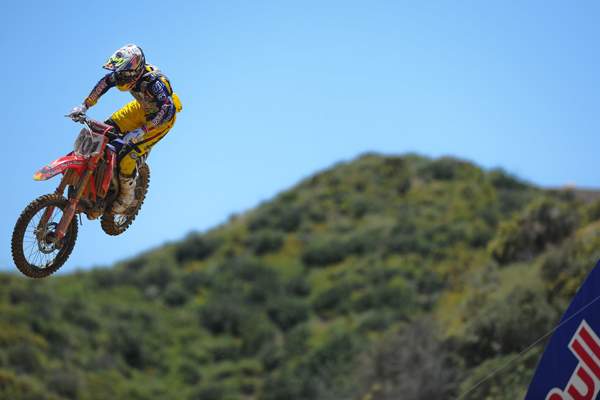 Ben Townley got a lot of applause at the U.S. GP; after all, he races in the U.S.
Steve Cox Photo
While Antonio Cairoli is an incredible rider, as of today, very few fans in America care – at least very few care enough to pay $70 for a ticket to see him race against a bunch of other people they don't care very much about either.
And perhaps this is the fatal flaw in the plans for the return of a regular United States Grand Prix: American motorcycles companies (such as Kawasaki Motor Corp., USA, or American Honda, etc.) pay to race in American series and earn American championships in the AMA. Why? Because that's where they sell their merchandise. And selling merchandise is why they hire their riders.
So, while many in the GP community hope and wish for the day that the U.S. "buys in" to the "global championship," they're forgetting their own American stereotype, and the fact that many times stereotypes are their because there is truth to them: Americans care about America and things that happen within the American borders.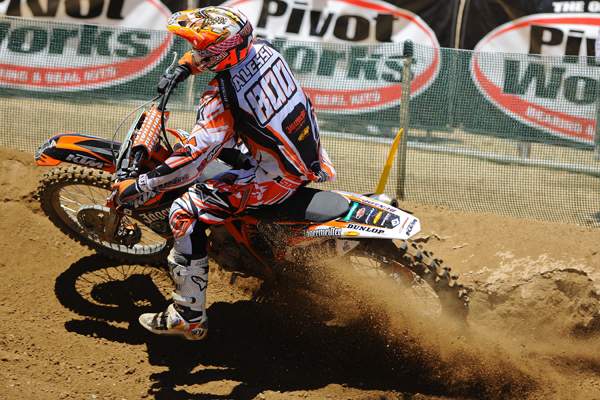 Mike Alessi wasn't in top form at Glen Helen.
Steve Cox Photo
Now, have a Motocross of Nations in the USA, like the one we're going to have in Colorado in a few months' time, and I'm betting the turnout will be relatively massive.
After all, there will be riders there racing for many different countries that the Americans have an interest in watching.