Hangtown Press Conference Report
By Aaron Hansel; Photos by Hoss Sharifi

It's not every day that you see a busy downtown street lined with race rigs belonging to the country's biggest motocross teams, but that was the case Thursday morning in Sacramento when the Hangtown press conference took place on the steps of California's Capitol Building. Riders including Ben Townley, Andrew Short, Josh Grant, Mike Alessi, Chad Reed, Ryan Dungey, and Ashley Fiolek took turns answering questions from the press, and they took plenty of time to sign autographs and take pictures with fans before and after the event.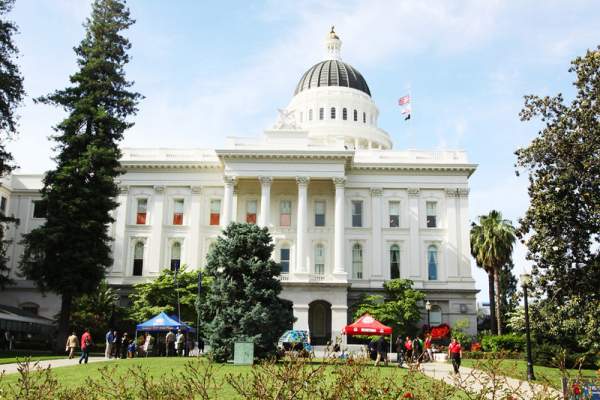 Joe Gibbs Racing's Josh Grant supplied some of the press conference's more entertaining moments, joking that he had been preparing for the season by hanging out and watching TV on the couch. He also caused chuckles by nodding emphatically when Jagermeister KTM's Mike Alessi mentioned that some people felt the 350cc KTM might suffer on starts.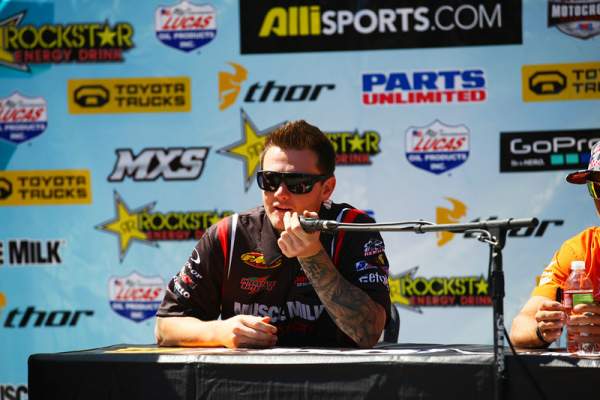 "I think the bike is going to be just as competitive as a 450 on the start," Alessi responded. "I think it's going to be good, and if Josh is so confident, then I guess he'll get the start. I guess we'll see."

Current AMA Motocross Lites and AMA Supercross champ Ryan Dungey, who will be racing in his first premier-class national, pointed to his Lites success and experience in supercross as a sign of his preparedness for the outdoors. "I'm feeling good," he said. "Coming off of last year, I was able to win the outdoor title in the Lites class, and this year, having some success in the supercross class was good. Being able to win it the first year was nice, and to try to carry the momentum over here to outdoors, it's good. I'm looking forward to getting back."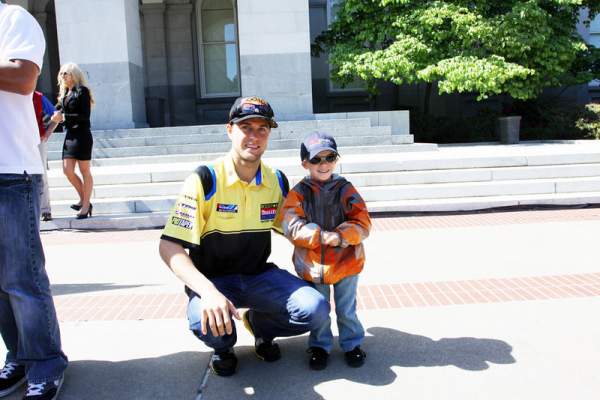 Defending champ and new father Chad Reed was also excited to be back racing. "We're at a point where we need to go racing to see where we're at and go from there," Reed said. "I'm not going to freak out at the first race and do anything silly. I think I can win the races and put myself in a good position to win the title, so that's the goal. The bike is awesome. Villopoto, he's just such a great natural outdoor guy. When I first rode the outdoor base bike, it was quite eye-opening, and a pleasure."

Of course, the riders weren't the only ones who spoke at the press conference.

"Whether the economy itself is up or down, this event still keeps going up," said State Assemblyman Roger Niello, who was on hand to support the event. State Park Director Ruth Coleman was also in attendance, and thanked the event and supporters for the $6-7 million it brings to the local economy. Coleman also thanked the athletes for being positive examples for the country's youth.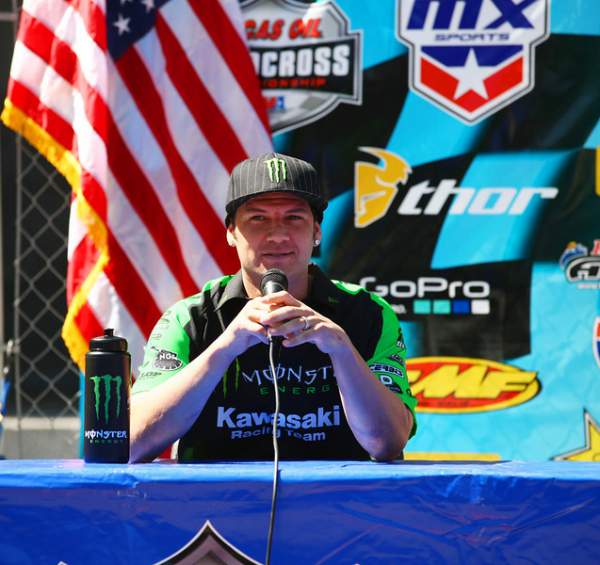 The season opener is shaping up to be a great race. If you're one of the lucky fans who live within driving distance, be sure to get out and see the gate drop at Hangtown for the forty-second time. Otherwise, you can catch it on Speed TV Sunday at 5:00 p.m. Eastern.