While the motocross industry is based in Southern California, we're going in the opposite direction for this week's installment of The Fox Fifty, to the easternmost state in America—Maine. Known as the Pine Tree State (though we like to call it The Maine Event), it's the only single-syllable state and the only with a single bordering state. Maine is known for having lots and lots of trees, but not for its motocross heritage, though it has produced a few fast riders.
You can vote for your five fastest from Maine and we'll tally them up and post them here next week. (And if we missed anyone you'd like us to mention, please email us at letters@racerxonline.com).

In no particular order, here are our nominees for the all-time list of Maine's fastest. Special thanks to photographer Paul Buckley and C Cycle's Bill Pemberton for their help.

Dave Rudnicki ('87 NESC champion. "A guy that would pack a Subaru station wagon with his bike, drive eight hours, and smoke the rest of the NESC - until John Dowd came along. He also had a Brad Lackey-like teddy bear on his handlebars for good luck.")
Mike Treadwell ("National-numbered rider for several years and is a Team Green-supported Vet rider today. Top finish was a sixth at the Southwick National. Won NESC championships as well as Canadian nationals in the four decades he's raced!")
Brent Mace (Top New England Sports Committee rider.)
Dan Pepoon ("Known as the Kevin Windham of New England. He's gotten more second-place finishes than anyone in history.")
Craig Dube ("Went through the ranks in New England very quickly. Was a top NESC expert until sidelined with a back injury.")
Wally Silva ("Been racing since he was a little kid on a Honda 50; he's been an NESC champion, raced lots of AMA Motocross nationals, and now he's bringing his son to the races.")
Pat Waitt (Fast regional expert in the '90s.)
Dennis Rudnicki (Dave's younger brother was a top-five local expert.)
Glenn Mace (Most of his success came in the 100 and 125 expert classes.)
Fernd Dolliver (Won one of Can-Am's first series championships in New England back in the early '70s.)



Next week we're heading to a bordering state of Racer X, Virginia. Know about some candidates? Email us: letters@racerxonline.com.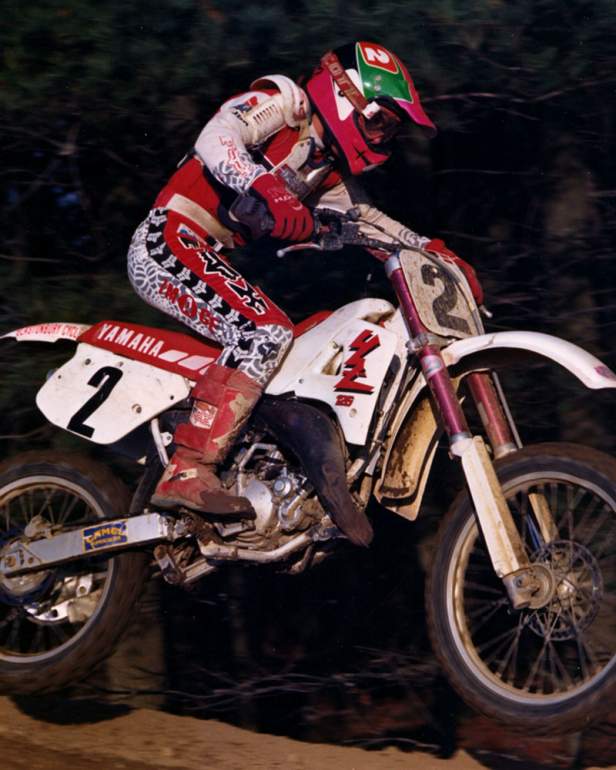 Wally Silva
photo: Paul Buckley