Press Release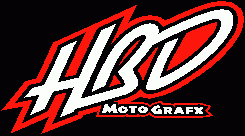 HBD Moto Grafx is pleased to announce the addition of up and coming stars Kyle Goerke and Justin Starling to the HBD Moto Grafx Racing Team.
Look for them at the top of their class each and every race.
Good luck guys!
Check for monthly race updates at
HBDMotoGraFx.com
.