Ben Evans to Team TiLube/Brown Motorsports
Western Regional Lites rider Ben Evans, who has been sidelined with with a shoulder injury since Anaheim II, told us today that he unfortunately won't be racing Seattle or Salt Lake City. "I had a carburetor problem the first day out practicing causing me to bog off the face of a double," Ben said. "I cased the jump super hard and just feel that I won't be 100 percent. It is frustrating, especially after coming off a prettty good rookie season last year. However, my plan is to focus on outdoors now. The Butler Brothers team won't be doing the outdoors, so I got a Kawasaki 450 and TiLube, Brown Motorsports, Fly Racing, Dr. D, Dunlop, and Factory Connection, to name a few, are going to be helping me out."

We look forward to seeing the #42 on the starting line in the 450 class on May 22 at Hangtown.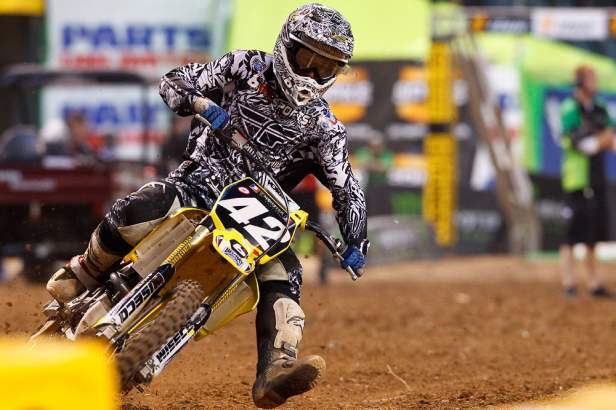 photo: Simon Cudby