When the one potential challenger for a championship decides not to show up for the final qualifying practice on the day, it's a story. When the reason they decided to sit it out is because of an injury that took place in the first such qualifying session that same day, it's huge. And that's what happened in Jacksonville last weekend.
As
Ryan Villopoto
described it, in an interview to be posted later today, he highsided into a berm, and as he was going over the berm, his left toes were pushed into the dirt when his bike came and smashed him in the back of the foot, fracturing a bone in the joint of his big toe and spraining a lot of the others.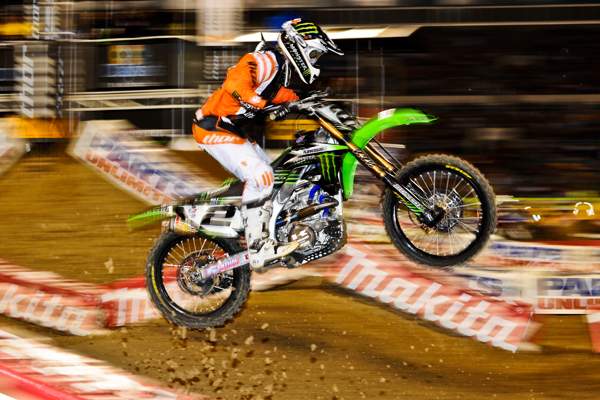 He got up, limped back to his bike and toughed it out long enough to put in a lap that he knew would at least qualify him for the night show, and then went back to the truck. He said the pain was excruciating when he got back to the truck and took his boot off, so he sat out the final session hoping that it would start to feel better.
When I went down to the Kawasaki truck to find out if he was, indeed, going to be racing, it was just after 6 p.m., and opening ceremonies were at 7 p.m. First, I found team manager Mike Fisher, and I asked him if Villopoto was okay. His response?
"He's going to do what he has to do."
I thought that meant he was just going to go out there and try to do his best or something like that, so I asked Fisher, "Just go out and do the best he can?"
To which Fisher responded, "No, he has to win, so that's what he's going to go out there to do."
And that's the kind of guy Monster Energy Kawasaki's
Ryan Villopoto
is, because that's what he did. He went out, even though he was hobbled, and won the main event, gaining three valuable points on his rival and points leader
Ryan Dungey
of the Rockstar/Makita Suzuki team.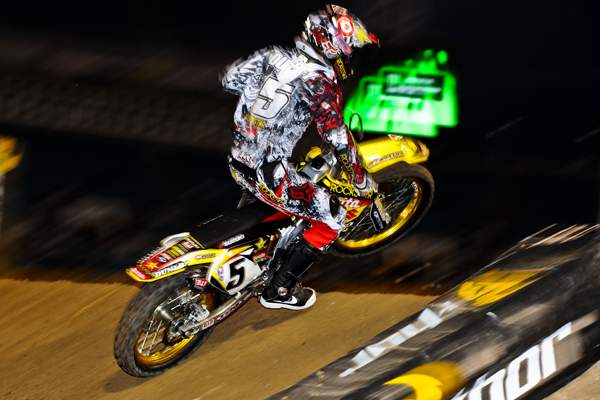 However, it's also true that Dungey doesn't have to win right now. With the points lead he has, he can be content to finish behind Villopoto every weekend from here until Las Vegas and he will have the number-one plate on his bike in 2011.
So, while Villopoto is definitely the type of racer who performs better when he's under pressure, the question from here on out is going to be whether riding without that kind of pressure to win is good or bad for Dungey.