Live Updates from Dallas, All Day Long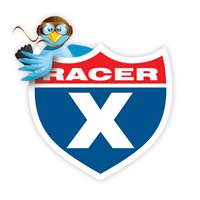 For live updates, breaking news, behind-the-scenes photos, and all sort of other stuff from today's Dallas supercross, be sure to stay tuned to our Twitter profile all day long today. Remember, you do not have to tweet (or even understand Twitter) to read all of our updates. Just watch the Twitter box at the bottom of the home page on Racer X Online, or head over to
www.twitter.com/racerxonline
.
If you want to keep up with the entire @racerxonline conversation -- our tweets and tweets that fans direct at us -- stay tuned to
http://search.twitter.com/search?q=racerxonline
Remember, if you're tweeting from the supercross race, use the #sx hashtag to include your tweets in the conversation.
Many top pros tweet on race day as well. You can keep up with all of those posts at our pro-racers list, which is located at
http://twitter.com/racerxonline/pro-racers
.