Honda Red Bull Racing's
Andrew Short
was spotted in the Atlanta pits. He says he'll be off the bike for about another month or so, and then he'll be returning to racing as soon as he's ready after that. His ankle is healing properly, and as quickly as can be expected.
Also, he was sporting a new set of ergonomic crutches from
www.smartcrutch.com
, so check them out online at that link. Factory riders even get sponsors for medical equipment.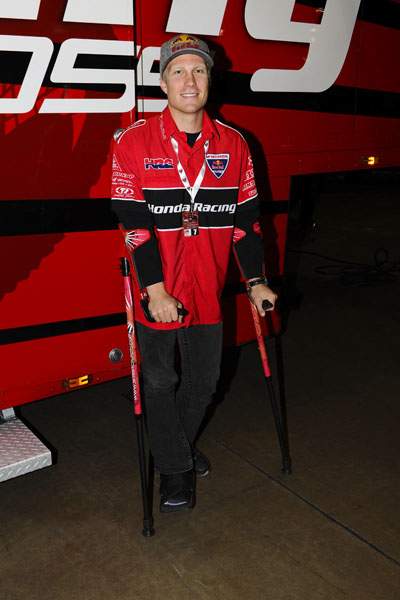 Photo: Cox