Team Dunlop: Who's Next? Part 1
February 23, 2010 12:41pm
Starting today, Team Dunlop will begin announcing two riders each day on www.teamdunlop.com until Lake Whitney kicks off to celebrate its 2010 roster of national sponsored riders.
These 18 top amateur racers and future stars are carefully selected by Dunlop race staff based on race results, rider character, hometown region and OEM brand. These riders represent Dunlop Tires at AMA national amateur racing competitions and many other events across the country. All 18 Team Dunlop National riders receive the highest level of support available from Dunlop for amateur racing activities and are viewed as role models for the thousands of Dunlop support riders from all across the nation. Being a part of the Team Dunlop National squad also offers riders the opportunity to be featured in national Dunlop advertising campaigns throughout the racing season. They each have their own rider profile pages on TeamDunlop.com with photos, video, and results.
Thanks for being a part of the Team Dunlop community and keep an eye out each day for the 2010 Team Dunlop riders. Here are the first two team members: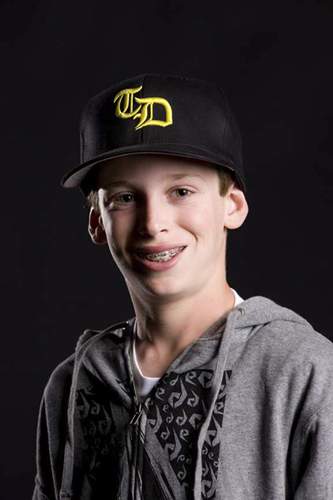 Adam Cianciarulo #92
Hometown:
Port Orange, FL
2009 Bikes / Classes:
Kawasaki KX 65 & 85 (85 12-13)
2010:
Kawasaki KX 85 (85 12-13, Supermini)
Adam started riding a motorcycle at age 3 and hasn't stopped since. Even at such a young age, it quickly became his passion and something he knew he wanted to pursue in the future. Adam has enjoyed much success throughout his 10 year career. Winning Loretta's in 2005, at age 8 ,is Adam's most exciting and memorable moment. There have been many other highlights for Adam over the years which include: Most Outstanding Rider at the World Grand Mini's, The Fox Bronze Boot, double titles at Loretta Lynn's in both 2007 and 2009. Each of Adam's 64 titles is important to him and his racing career. Even though training becomes more intense, as the stakes get higher in the older classes, Adam is driven by his love for the sport and his desire to win. It is his dream to continue riding and racing professionally in the years to come. The thought of being on the starting gate at Anahiem 1 puts a huge smile on Adam's face.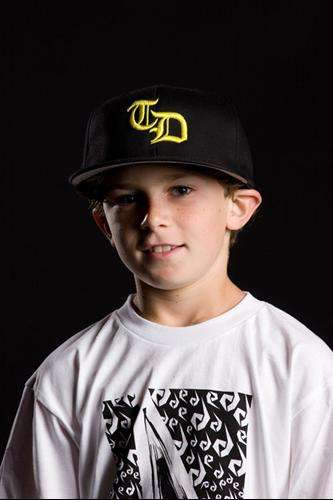 Sean Cantrell #37
Hometown:
Newbury Park, CA
2009 Bikes / Classes:
KTM 65 (7-9)
2010:
KTM 65 (10-11), Suzuki 85
Last year was great for Sean! He was in the 7-9 65 class on his KTM. Sean trained hard and his hard work paid off with titles at Oak Hil, World Mini's, and Loretta Lynn's. He also made All-Stars in baseball and soccer. Sean says school is very important to him and he's proud to be on the honor roll. This year he's very excited to be riding his Thousand Oaks PowerSports KTM 65 again in the 10-11 class as well as being on the Rockstar Suzuki amateur team on his 85 Suzuki. Sean's very proud to be apart of the Dunlop team again this year, it is a great program with great friends. Goals for 2010? To remain on the honor roll at school and continue training hard hoping that it will help him win a few more Nationals!