eBay Auction: CTi Braces for DMX FRFAD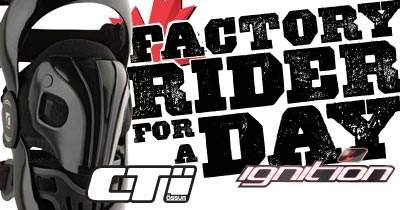 Here's
your chance
to get a brand new pair of CTi OTS Braces and help out a rider at the same time.
All proceeds go to the DMX
Factory Rider for a Day
program where we help a lucky rider feel "factory" for a day at three rounds of the CMRC Canadian Nationals. Please check out
this link
and start bidding!