One down, eleven to go … this year, anyway. The 2009 Lucas Oil AMA Pro Motocross Championship kicked off on a perfect afternoon in Southern California, which meant that a very long year and a half of planning and production all came together just in time for the starting gate to drop. It was quite a relief, and it was also pretty damn cool.


Glen Helen
worker's truck got hung up next to the landing of a triple, blocking Doc Bodnar's path, and the long track was laid out in a way that made entry and exit difficult—and it was a long day, but I thought it was a great day.
In all three classes, the fastest riders won—
Ryan Villopoto, Ryan Dungey, Ashley Fiolek
—but in all three cases there were plenty of riders who no doubt will be thinking they can and will beat them this weekend at
Hangtown
.
Speaking of
Hangtown
, you can watch the live video stream of the first motos, featuring the voices of
David Bailey
and
Jason Weigandt
, plus guest appearances by
Grant Langston
, beginning tomorrow at 4 p.m. ET (one o'clock in the west) on
www.allisports.com
. That's where you will also find the timing and scoring, the
Racer X Pre-
and
Post-Race Motocross Shows
, and just a bunch of cool stuff.
Worldwide times for internet viewing, based on the 1 p.m. USA (PST) start time are as follows:
USA West Coast Time Zone (Sacramento, CA): 1 p.m.
USA Mountain Time Zone (Denver): 2 p.m.
USA Central Time Zone (Chicago): 3 p.m.
USA East Coast Time Zone (New York): 4 p.m.
Brazil: 5:00 p.m.
United Kingdom (London): 9 p.m.
Europe (Brussels): 10 p.m.
Iraq: 11 p.m.
Afghanistan: 12:30 a.m.
West Coast Australia: (Perth): 4 a.m. (Sunday)
Japan: 5 a.m. (Sunday)
East Coast Australia: (Sydney): 6 a.m. (Sunday)
New Zealand: 8 a.m. (Sunday)
And now the news I have been waiting to type my entire life: Tune in tomorrow night to the live television coverage of AMA Motocross on Speed TV. The first live national motocross race on U.S. television begins at 9 p.m. ET, (six out west) with Weege and Bailey on the mics, and Miss Erin Bates down in the pits.

So did "On Any Saturday" work? It did at Glen Helen. That was the biggest crowd I've seen there in a long time—if not ever. Will it work at Hangtown? We will know tomorrow. If you missed the Racer X Post-Race Wrap-up Shows—there was one each for the 450 class, the 250 class, and the Women's class—follow this link to where they are all listed on www.allisports.com.


Has there ever been a larger gathering of motocross talent than what we saw at
Glen Helen
? Not talking about the actual races, nor the noticeable amount of very attractive SoCal part-time models, but rather retired heroes who were there to check out the new Lucas Oil AMA Pro Motocross Championship. On Saturday afternoon I got to chat with multi-time world champs
Eric Geboers
and
Harry Everts
(Stefan's dad), plus
Sylvain Geboers
(add in
Roger DeCoster
and you would have had one of THE all-time great Motocross des Nations teams from Belgium). Then there was
Jean-Michel Bayle
, who was there to help out
Ben Coisy
, plus South African World and AMA Motocross champs
Greg Albertyn
and
Grant Langston
.
On the Team USA side, I saw
Gary Jones, Ricky Johnson, Jeff Ward, Johnny O'Mara, Danny LaPorte, Broc Glover, Steve Lamson, Bob Moore, Tallon Vohland
, and of course
David Bailey
! Now I am sure at the annual Motocross of Nations we see this kind of talent all together in Europe, but it was pretty cool for a national opener.
I also watched one of the motos on the big screens in the Industry Oasis tents with legendary promoters
Gavin Trippe
(USGP) and
Stu Peters
(Mr. CMC). The TVs in the tents proved to be a huge hit with riders and their families, as wives like
Evie Ferry
had the kids in there playing the dirt behind the tent while they watched TV.
Speaking of Ferry, who tried to soldier on through first his sound troubles (he lost his top qualifying times when his bike failed the AMA sound check), a broken finger, and that still-smarting heel fracture. But our own David Langran spotted him this week at the track—only it wasn't a dirt bike track:
"I've been riding BMX quite a bit lately and was at the track in Orange last night," Langers explained on Wednesday. "Oddly enough,
Tim Ferry
was there with his kid. I think it was his kid's first race and even
Ryan Villopoto
's mechanic
Mikey Williamson
showed up to watch, which I thought was pretty cool. Ferry was still limping pretty bad from his heel and his finger looked pretty banged up. But he did say he was going to give
Hangtown
a try.
"It was pretty cool seeing him there though," added Langers of the veteran who once won the GH opener. "A bunch of kids recognized him, and I get the impression that half the kids there wish they could race motocross but maybe can't for whatever reason."
Speaking of Europe, sounds like
Zach Osborne
will be back in the saddle of the #338 U-Tag Yamaha for this weekend's big British GP at Mallory Park. Zach has been out since he broke a bone in his wrist in Portugal. He returns to a series that is up in the air, as
Marvin Musquin
leads the MX2 class, though he may be switching from a Honda to KTM for the rest of the season. The Frenchman is basically a privateer Honda rider right now, but he's carved out a small points lead over
David Vuillemin
's BUD Kawasaki teammate
Gautier Paulin
, Italian flyer
David Guarnari
, and his very fast (possibly) new teammate
Rui Goncalves
.
Reader
Joe Hartson
spotted this TV note about the Turkish GP, which Osborne won early last month: "The FIM World Motocross Championship GP from Istanbul, Turkey, will be televised on the MSG+ network on Saturday, June 6, at 1PM est. This is an opportune time for those that do not have the "ALT" network (that is currently televising the Current FIM GP series), to view this historic Istanbul race with American winner Zach Osborne. MSG (plus) is channel 635 on DirecTV."
Here's more from England on the
Marvin "The Martian" Musquin
switcheroo, from a friend over there in the pits:
"Things are getting serious in England! There are effectively two #25 bikes in the pits, but none have gone through tech inspection yet. Marvin hasn't been released by his former team, meaning he can't ride the KTM, and the NGS Honda can't go trough inspection with the rider license (and it looks he doesn't want to give it to do so) What a mess, and a pity, because as it is right now it's likely Marvin won't race this GP…."
What did
David Bailey
do the day after his return to television? He participated in the Los Angeles Marathon—and he finished on the box! "There were about 45-50 bikes and I tried to be
Mike Alessi
and lead it, but some Euro dude wasn't having it so I tucked in for a while and he and some other hotshot worked together and got away from me. I regrouped and rode the rest of the way with
Mike Young
and a small pack for a while until we dropped 'em all by halfway. With a few miles to go I decided I wanted third and Mike hung on for fourth. We were both right around 1:30."
Well done for both Bailey and Young.
Bailey sent us this extremely cool poster that
Paul Pappas
pulled together. Now Paul is bringing it to life on some special metal type paper and David will sign them all to be sold on
www.uintamoto.com
. I asked The Icon to point out some of the cool moments portrayed here:
- My first year pro on the Bultaco (#333)
- My first trip to Japan for a GP win over Hakan Carqvist!
- A biathlon I did with O'Mara and Wardy
- Winning Daytona (top left)
- Winning everything at
Millville
(#11)
- My last title (#6) and winning my own national (whipped at Lake Sugar Tree)
- My first SX podium at the LA Coliseum (bottom right)
- Getting started on my new physical career winning the inaugural Walt Disney World Marathon
Steve Matthes Time:
We're going to
Hangtown
, folks, and my plane leaves in about four hours as I write this. The Sacramento track has come a long way from the early videos I've seen, as well as the mid-90s. It was very hard, slippery, dusty, and not much fun either. I actually rode the track on Sunday after the national a couple of times and I could understand why
Damon Bradshaw
told a track guy that the best way they could improve the track was put a "closed" sign at the front gate.
They've come a long way from there, and it's now torn up and watered pretty good. It's a great track for viewing and as the longest national running—we need to hang on to tradition every now and then.
We're going to see who exactly has anything for
Ryan Villopoto
this weekend. Confidence is a scary thing, and if RV goes up there and lays it down again, well, everyone else could be pushing uphill the rest of the summer. I think the 800 will be better as will the 22, but I've been wrong before.
How about
Josh Grant
? Just like the opening supercross of the year, the opening motocross saw JG out front and looking great. Maybe he can be a factor all summer with Short and Millsaps? Those six guys looked to have a little edge over everyone last Sunday.
As far as the 250s go, I have no clue who's going to do what—
Dungey, Pourcel, Rattray, Searle, Barcia, Canard, Metcalfe, Stroupe, Lemoine, Glover
--but I know we'll see some great racing.
I tried to fight it. I did everything I could, but I was helpless to the power of Twitter. "Pulpmx" is now on Twitter, and I'm going to bring people some updates this weekend. We'll see how this goes - it could be cool or I may just forget I'm on there. I have four [six!] followers already, which is three [five!] more than I thought I'd get. My mom is always a fan.… Also, check out
www.pulpmx.com
for a YZ that's for sale and a interview with
Tommy Hahn
.
Want some Canadian moto news? Go to
www.directmotocross.com
and check it out. The first Canadian national is in nine days, and I'm going to skip Texas to go see what's up with the people of the north.
Here's Racer X's man behind the screen
, Keith Burgie:


First, I'd like to make fun of Matthes for not actually including a link to
his shiny new Twitter page
. There you go, Steve. I bet him he wouldn't reach double digit followers, so please don't actually click it. Something Steve did do that's very cool though, is climb to the #20 spot on the list of most popular professional sports podcasts on iTunes! Check it out, the Racer X shield is sitting just ahead of ESPN's Hockey Today.
Congratulations to Harold Smith on winning our first-ever TGI Freeday giveaway. TGIF Freeday is our new weekly contest where we're giving away some great prizes donated by sponsors.
Click here
to sign up for next Friday's giveaway -
a Scott USA Privateer Package
.
And lastly, do you own an iPhone? Now you can carry the 2009 Lucas Oil AMA Pro Racing schedule with you everywhere.
Click here
to download the high-res version of our new iPhone wallpaper.


And now, Mr. Pingree….
Do you have a cocaine habit? Some folks were asking that question when a German agency banned the sale of Red Bull this week after they found trace amounts of cocaine in the energy drink. I'm guessing sales skyrocketed in Las Vegas after that announcement. The truth is that you would have to consume 12,000 liters of the cola to feel any of the effect of the chemical in question. The investigation found the drink to contain a de-cocainized extract of coca leaf. That means the drink cannot be classified as a foodstuff but as a narcotic and needs a special license, German authorities said. My guess is if you put down 12,000 liters of the stuff, then a little coke high is going to be the least of your problems. Red Bull has protested the action. "De-cocainized extract of coca leaf is used worldwide in foods as a natural flavouring," said a spokesman. The company added that Red Bull, as well as other food that contains coca leaf extract, is considered safe in the EU as well as in the US.

I had a day on my bike recently that ranks up there with some of my best riding days ever. A company called 2Moto held a small event on Mammoth Mountain to introduce their product to a handful of people. I honestly can't remember the last time I had this much fun on a dirt bike. Expect a full feature this fall on the trip. Until then, here's a photo.
Speaking of Mammoth Mountain, they've gone Twitter. Everything has gone Twitter. If you aren't familiar with it, you will be soon. You can get Mammoth MX updates now at
www.twitter.com/MammothMX
.
I didn't come across too many people who liked the track last weekend at
Glen Helen
. It was narrow, over-watered in places, and simply not well thought-out. Hopefully the guys in Sacramento can do better.
Joe Bonello
is back! After a very trying time, one of the best photographers in the business is back behind the lens and at the races. Joe had surgery on his neck that went horribly wrong and his situation was precarious for quite a while. It was great to see Joe B. back in action. He caught this photo of
Chris Blose
and
Jake Moss
right before the gate dropped on Moto 2. And, yes, he's still rocking the short shorts. Way to keep it real, Bonello.
Brent Davis
is working on what sounds like an amazing facility in northern California. Here's what he told me about his new venture:

"It has an indoor arenacross-style track – the track is actually double the size of the average AX track, so good space. The ceiling height is over 30 feet, so we can have everything but a triple. We also will be using the new RFID tags for timing, since we will be running people on the track much like a moto: 15-minute sessions, everyone when leaving the track will get a printout of their lap times, and everyone that was on the track with them. Pretty cool. We will have two karting tracks, one road course, which is much larger then the track at Pole Position. We also will have a second track, which will be a circle track, but the karts will have drifting rear tires on them so the back end whips around real easy. Something different but fun. The retail area will be about 8,500 square feet. Our major brands include Fox, FMF, Vortex (Bars and Sprockets), No Toil, Ogio, and a few others. The sports bar will be upstairs and will over look the karting track, and you will also be able to watch the moto track through the TV system and see live lap times. Kicker will be supplying the sound and Coors as of right now is the only beer sponsor, but we do need to get Moto Brew in there. The MX track will be open
Hangtown
weekend, karting track, and retail area will open in July and the sports bar will open in August."
If you live in the area or if you will be going through there on your way to or from the national this weekend, be sure to stop by. Their website is
www.SpeedFactorybyAMPM.com
.
Okay, that's it from the press tent at
Hangtown
. Please don't forget to tune in tomorrow to the live streaming internet coverage on
www.allisports.com
beginning at 4 p.m. ET (1 locally) and the tune in to the first-ever live AMA Motocross race on SPEED TV, which begins at 9 p.m. ET on Saturday night. Yes, it will be a long day, but it's going to end on a very high note for American motocross.
Thanks for reading Racerhead, see you one of these races.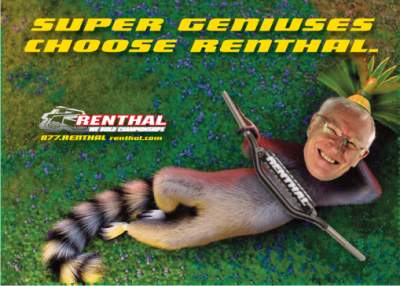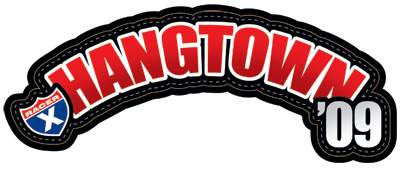 Hangtown!" />