Free 2009 Racer X Calendar
November 21, 2008 10:26am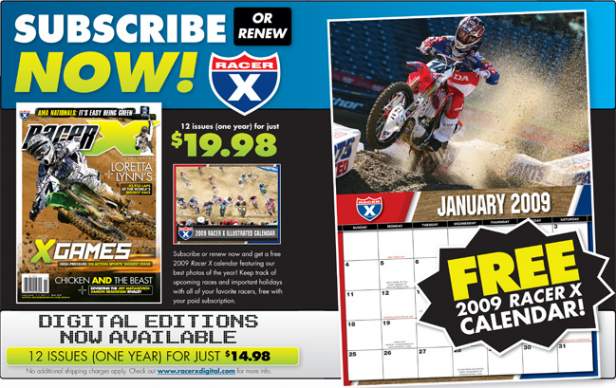 SUBSCRIBE OR RENEW NOW AND GET A FREE 2009 RACER X CALENDAR!

Subscribe or renew now and get a 2009 Racer X calendar featuring some of our best photos of the year. Keep track of upcoming races and important holidays with all of your favorite racers, free with your paid subscription.

Pay only $19.98 USD for 12 print issues or $14.98 USD for 12 digital issues and Racer X will hook you up! Don't miss out, CLICK HERE to subscribe now!