Ryan Dungey Teams with One Industries
San Diego, California -
One Industries, the globally renowned San Diego-based motocross apparel and graphic firm, is proud to announce that the company has formed a long term relationship with rising American motocross superstar
Ryan Dungey
. The new alliance will see Dungey, the Rockstar/Makita Suzuki factory rider, competing in One Industries motocross apparel beginning with the 2009 AMA Supercross and AMA Motocross Championship Series. A runner-up and multi-time race winner in the 2008 AMA West Region Lites Supercross Championship as well as the vice champion and three-time national winner in the 2008 AMA Lites National Motocross Championship, One is thrilled to continue building upon the relationship with the highly talented young rider, tapped by many to be a championship contender aboard his #10 Suzuki RM-Z250F in 2009.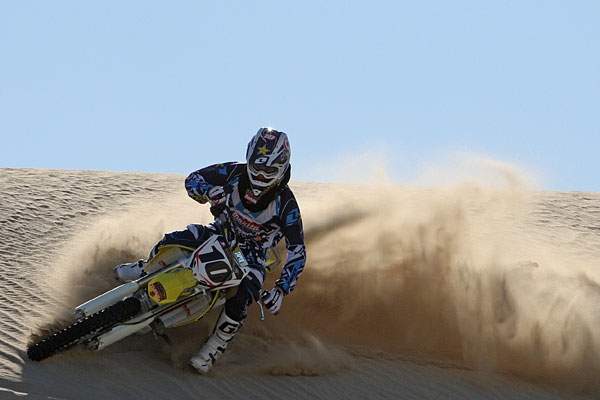 "Ryan has been with One Industries since his amateur days so when the opportunity arose to have him as our first Athlete in the gear we jumped at it," says Danny Dobey, One Industries Brand Manager. "We are very proud to have Ryan representing ONE. Ryan is an incredible young man and he brings endless possibilities to the brand both in and out of the racing world.
Adds Dungey, winner of the 2008 Dave Coombs Senior East/West Supercross Shootout and the third place finisher in the recent Rockstar Energy Drink U.S. Open at the MGM Grand in Las Vegas.
"Being involved in something new and exciting with a company like One Industries is an unbelievable opportunity for me," he says. "The designers at One really have the right feel for motocross. From their products to their ads, they just get it! I had the privilege of seeing the 2009 gear before it came out and I knew right then that it would be a hit."