Shift Number Cruncher: #20
Welcome to the Shift Number Cruncher. I was kind of stumped when I began thinking about what number to crunch this week when I noticed on the staff blog that Bad Billy raced a #20 RM-Z250 last weekend at Doublin Gap. I got to thinking about
Nico Izzi
wearing it for 2009,
Josh Grant
wearing it for only a year in 2008, then it hit me just how many guys have worn the digit. So, I dived into the archive stack and began pulling out 20s by the handful. It didn't take long to accumulate a large stack, so I chose a dozen or so that I thought you guys would dig. There are some really important ones, a few I'm sure you've never heard about, and a couple some of you may have forgotten. Enjoy.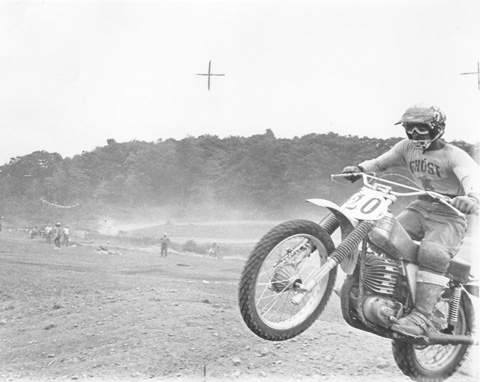 credit: Racer X Archives
Up first we have Port Washington, New York's Sonny DeFeo. While he is riding a Maico here, Sonny won the Memphis and Atlanta rounds of the 1972 250cc AMA Nationals riding a CZ. Note he is preparing to grab a gear on that mean looking air hammer. There's not much between Sonny's left big toe nail and the shifter!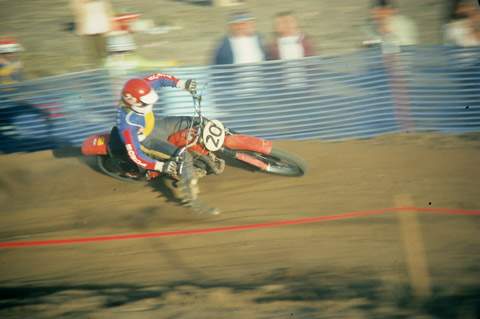 credit: Racer X Archives
Up next is this awesome berm shot of Norwalk, California's Rich Eierstedt. It always baffles me how corner style hasn't changed much from the '70s. Elbows up and leg out still gets the job done. Rich owns a pair of 500cc SX victories in 1976 and earned AMA National #20 in 1972 and 1974.

This from DC: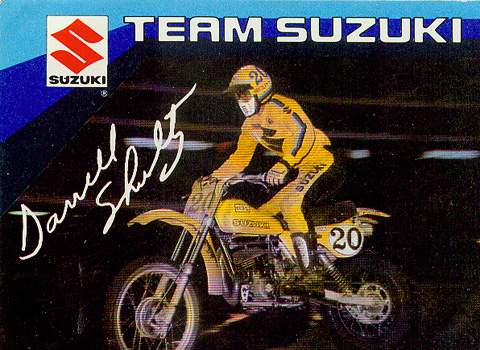 credit: Racer X Archives
Darrell Shultz won the last round of the '78 Trans-AMA Series – the last Trans-AMA Series before they changed the name to Trans-USA after a suit by the Sports Car Club of America – on a Maico, thus earning himself a Suzuki factory ride in 1979. That's when this photo was taken. Shultz didn't win any races in '79, nor did he win any in '80, but in 1981 he started winning, taking both nights of the Seattle SX doubleheader and the Daytona SX. That's when Team Honda scooped him up from Suzuki!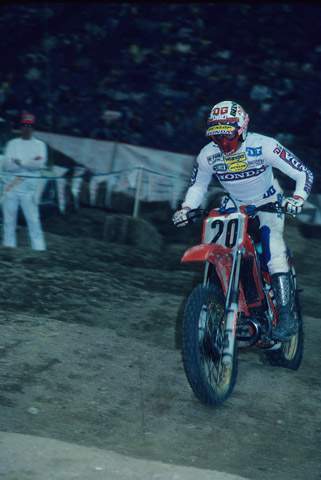 credit: Racer X Archives
Ironically, Shultz would wear #20 again in 1982, this time on his works red racers, and he again won the Daytona SX. He also added the 1982 AMA 500cc National MX Championship, beating out teammate and 1980 champion Chuck Sun, as well as the man who took his spot at Suzuki, Alan King. But the knee problems that plagued Shultz throughout his career became so chronic at that point that his career was pretty much done. He barely rode in '83 and was soon retired from the AMA circuit.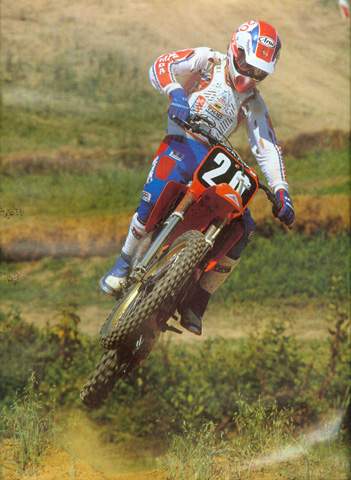 credit: Gianni Prandi


This is a super rare shot of factory Honda's Micky Dymond racing at the 1987 U.S. Grand Prix at Steel City. Dymond was such a bad ass in the late '80s. You guys remember when he got headshake on the start stretch after getting stuck in the gate at Carlsbad? It was on Hidden Heroes. Still the most violent headshake I've ever seen!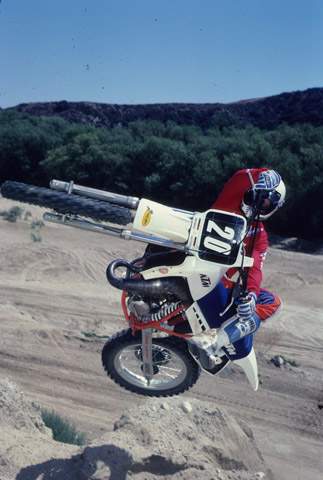 credit: Racer X Archives


Check out Jim "Hollywood" Holley going all freestyle on us back in the '80s on a Katoom!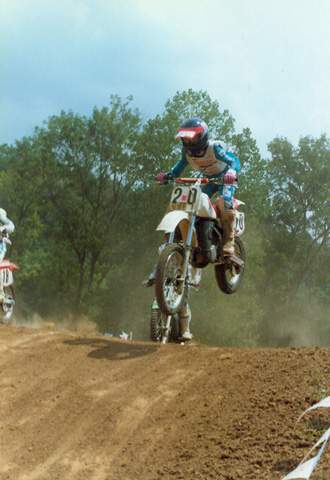 credit: Thom Veety

Twenty years ago, Georgia's Ritchie Horton wore the #20 on his way to 9th place in the 80c 7-11 class at Loretta Lynn's. I thought it would be cool to run this shot just in case an old motocrosser like him happened to stop by RX online.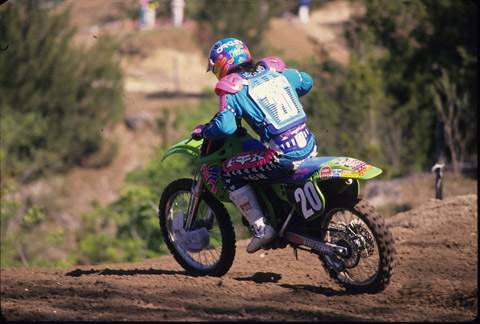 credit: Racer X Archives


I kind of felt bad for Jeff Matiasevich at Vegas two weeks ago. Time is harder on some of us than others, you know? There was a time when "Chicken" was the man. You know he was James Stewart's first favorite rider, right? He wore the twenty in 1990 and almost won the 250 SX title.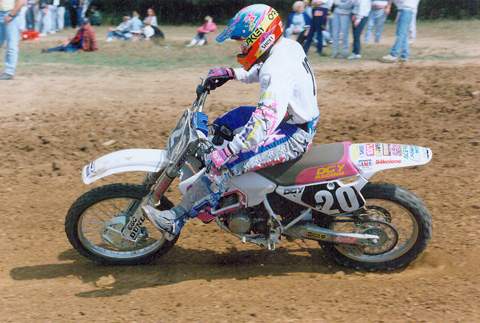 credit: Thom Veety

How many of you remember when Buddy Antunez rode a Yamaha? It damn sure slipped my mind! Here is the Budman on the charge at the 1991 Steel City National. The following year he would move to the Team Peak squad and finish runner up to Jeremy McGrath in the 125 West.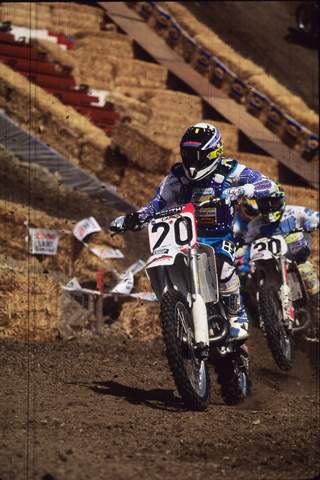 credit: Racer X Archives

This is factory Honda Team Manager, Eric Kehoe, racing with #20 at the LA Coliseum.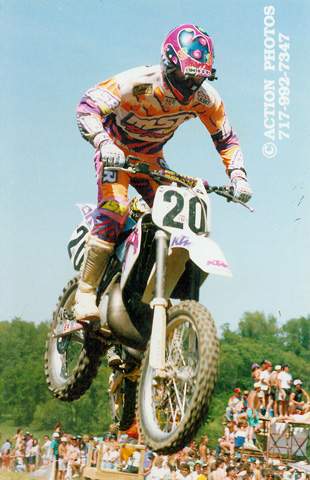 credit: Thom Veety

Oklahoma's Cliff Palmer was a silent assassin throughout the early to mid '90s that wasn't afraid to go out and throw down top-ten and top-five rides.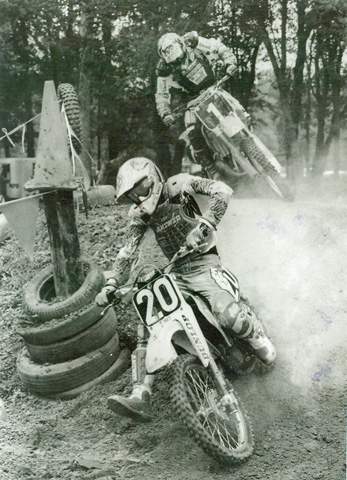 credit: Racer X Archives

I chose this picture for a number of reasons: For starters, it contains two #20 riders; Huffman in 1994 and Henry in 1997. But, look at how much has changed at the outdoor nationals. Suffice it to say there won't be six tires, an orange cone, and a quarter telephone pole marking the corners at any of the nationals in 2009.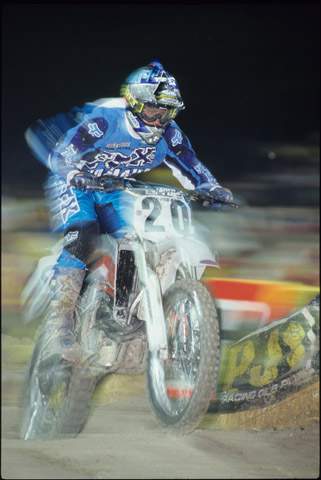 credit: Racer X Archives

This is one of the most important pictures in motocross history. Of course, any picture of Doug Henry is important, but what's historic about this shot is that it marked the first supercross victory by a four-stroke ('97 Las Vegas SX). It's hard to believe it took almost ten years for the full transition to take place.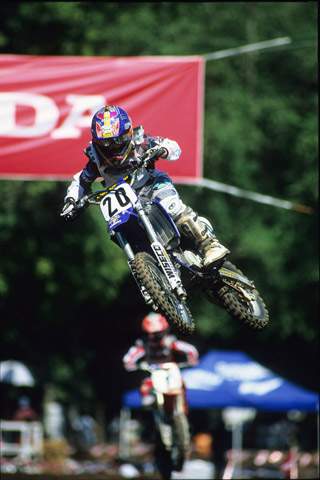 credit: Racer X Archives

I thought this shot of Ryan Villopoto leading Mike Alessi at the 2002 Loretta Lynn's Amateur National Finals was really cool. For starters, Ryan is on a Yamaha and Alessi on a Honda, but this just never used to happen. Alessi would spank RV Park every time. My, my, how times have changed. I'm predicting we'll see these two lock horns again in 2009. Especially outdoors.

And finally, don't forget the strangest experience with #20 ever in a motocross race. Riding for South Africa in the 1994 Motocross des Nations, Greg Albertyn, the three-times running FIM World Champion, was running away from everyone with the lead in the first moto at Roggenburg, Switzerland, when a small deer jumped the mesh fence and ran right in front of his bike while he was just at the base of the fastest downhill on the track. He killed the deer and basically ended his day in a heap. "It was the unluckiest, most random thing I have ever seen at a motocross race," remembers DC, who was there that day covering the race for Cycle News.