Red Bud Grass Race Photo Report
01) It wouldn't be
Red Bud
without a really big fire. This one officially Kicked off the Grass Race weekend, as the kiddies trick-or-treated their way through the pits.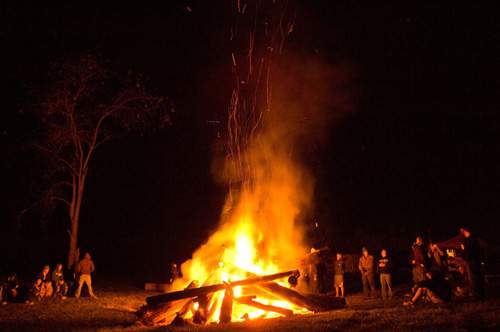 02) Thirty-two races on the schedule means that sign-up begins well before sun-up.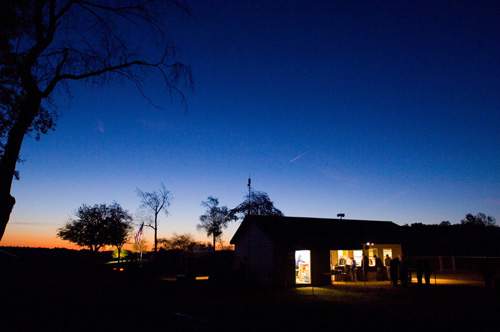 03) If the Sod Quad says, " I want to see riders run the Ski Jump backwards."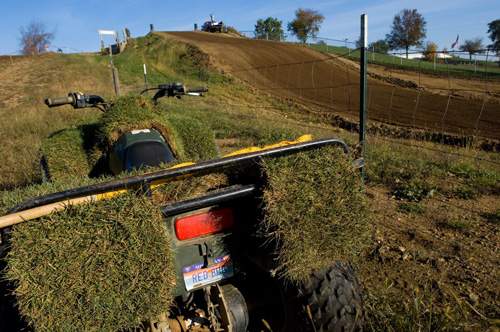 04) ... then the riders must oblige.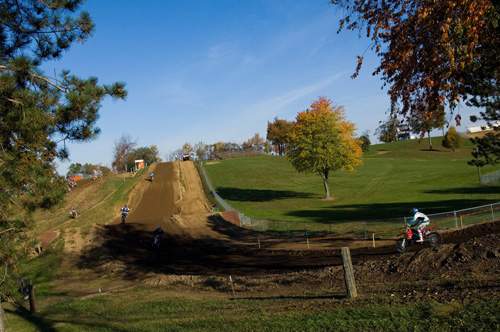 05) The Throttle Jockey brothers, Matt and Robert Davis, spent most of their day looking for loose change. Perhaps a sign of the times...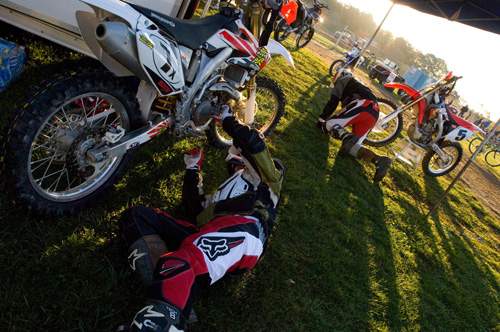 06) As if the slick, off-camber turns of the grass track were not enough to scare you senseless, the Ritchie's had the entire course lined with creepy spooks!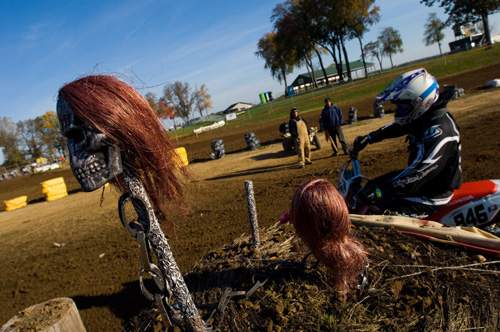 07) A
Red Bud
institution, racer Connie Feist trades tech tips (and no doubt the latestfashion trends) with the dual shock crowd.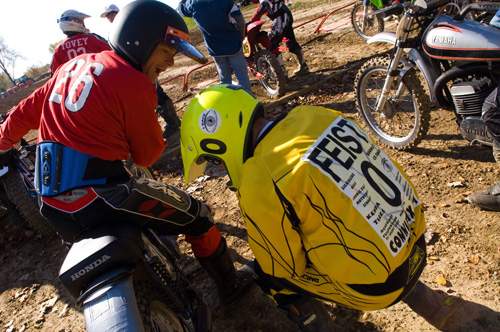 08) Larry Whitmer waits patiently for the rest of the XR 75 crowd to come out and play.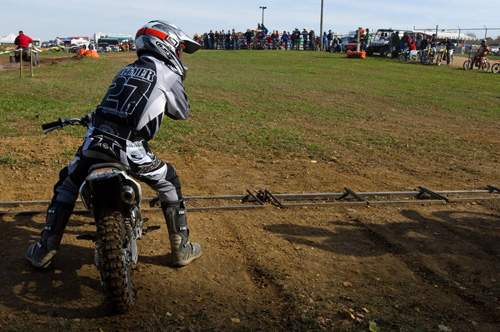 09) Yes, that's a guy in a cow suit riding a motorcyclethe last guy to uphold the once great costume tradition at the famed XR race. It's and election year, and I'm voting for amandatory costume for all XR racers next year!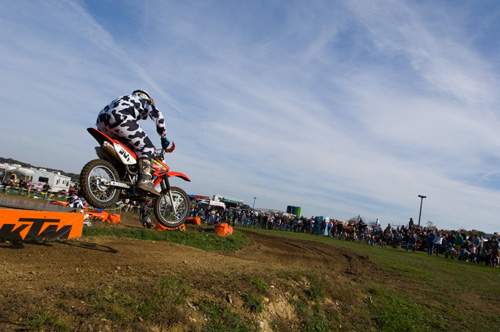 10) Jay Wagner takes home sweet gold and the title of Champion to carry with him until next year.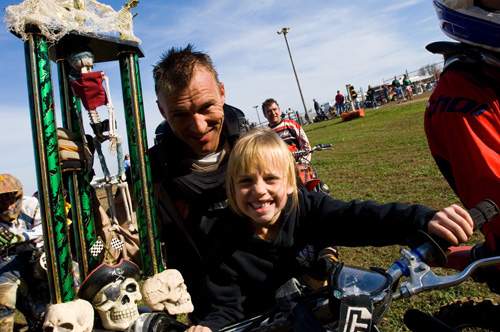 11) The beautiful landscape of the
Red Bud
grass track....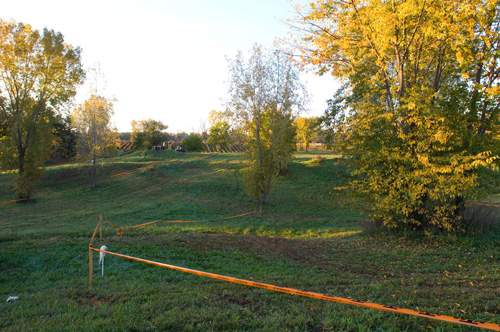 12) ... and what it looks like after more that 30 motos.