Shift Number Cruncher: USSX #1s
Welcome to the Shift Number Cruncher. Since 1998, the U.S. Open has become the biggest off-season supercross of the year. Everyone always looks forward to a trip to Sin City, but when you throw in a supercross race in the MGM Garden Arena, it provides quite a weekend. Diversity is what makes the USSX fun and interesting, and the race has seen just about everything there is to offer on two wheels. The wins at the event are truly memorable ones. Everyone gets excited when we do a #1 Number Cruncher, so let's go back and take a look at some of the big winners over the past decade at the Open.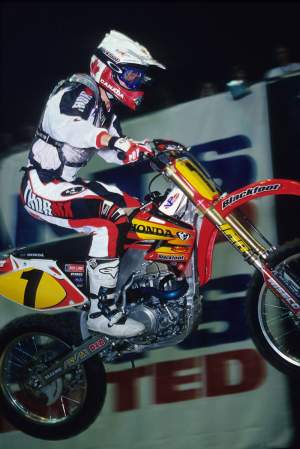 We are going to start with Blair Morgan because he is in all of our hearts right now. Blair suffered a horrible crash at the Montreal Supercross that resulted in a spinal injury. He has already begun the rehabilitation process and needs all the help we can give him. Morgan won the four-stroke class back in 2001, winning three of the four heats throughout the weekend.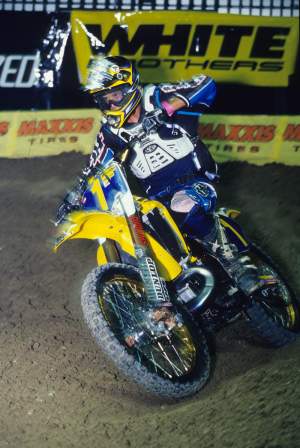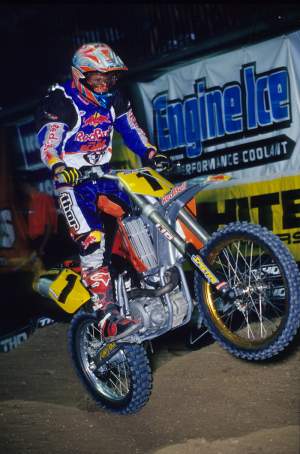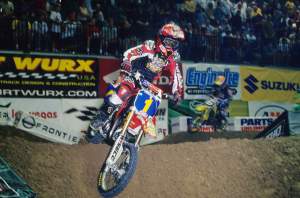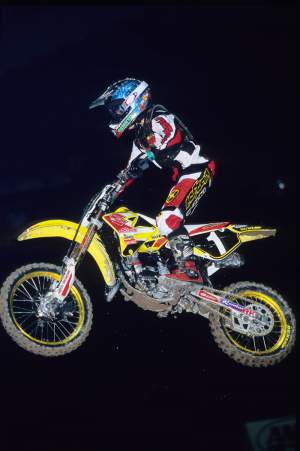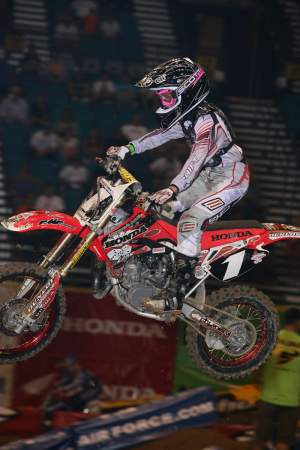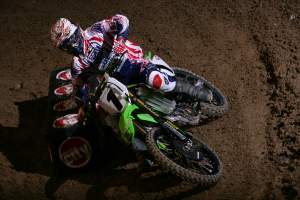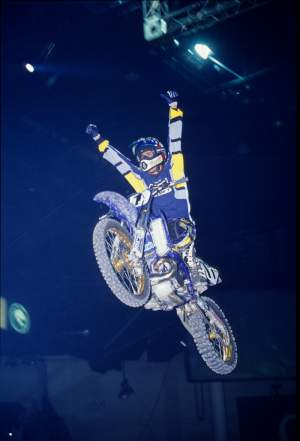 Okay, okay, he isn't racing with #1 here, but I'm going to give #11 a chance because his win in 1999 was my favorite in the history of the event. The guy was walking around in leather pants and a sleeveless Shift T-shirt all weekend, then he rode out of the MGM Grand with a $100,000 check. It just doesn't get any cooler than that.