Virtual Trainer Product Review: TRX Training System
September 19, 2008 12:44pm
by Coach Seiji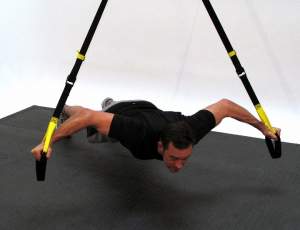 Make your body your machine is the tag line for the TRX Suspension Training System. This system harnesses your own bodyweight to create resistance as you train. That's all you need - the TRX and your own body. No additional weights required.
Those statements come directly from the TRX website but we wondered just how effective this product would be when it comes to training for motocross? Lucky for us, Coach Seiji (
PJ Larsen
's trainer) has been using the TRX with all of his clients for a while now and gives us the skinny on this seemingly too simple piece of equipment. Coach Seiji breaks it down in this product review.
Also new this week is a brand new photo to Fuel Your Inspiration as well as new black Virtual Trainer T-Shirts. All this and more at
www.racerxvt.com
!