Privateer Profile: Jarred Browne
Jarred Jet Browne made a splash at the High Point National, going 20-10 for 12th overall. At 20 years of age, he's a touch older than we're used to for rookies making their debuts, but it's also possible that the maturity afforded by those couple extra years may pay off for the SoCal hotshoe. We got in touch with Browne after High Point to have him fill us in on his season so far.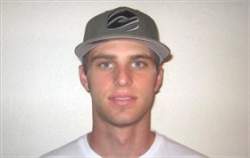 photo: Courtesy of Browne

Racer X: Where did you come from, and how has your season gone thus far?
Jarred Browne: My last two years of amateur racing, I had a bunch of injuries, so I pushed off turning pro, but after two ACL surgeries, I came back on April 1 of this year. With a little help from Suzuki and local shop West Coast Motorsports here in SoCal, we went out to Glen Helen, and basically just wanted to learn. The first moto, I was 17th, and on the last lap, I ran out of gas. The second moto, I got a bad start but got to 13th so I got 16th overall. From there on out, I kind of had some problems. At Hangtown, I wrapped a banner in my back wheel and lost my rear brake, and then in the next moto I got taken out on the first lap when I was running seventh. Freestone, I got sick, plus the heat there was a little gnarly, then finally at Mt. Morris, I had a pretty good showing.
At Glen Helen, David Bailey talked a fair bit about you. Have you worked with him?
I haven't had a chance to work with him yet. We had talked a little bit before Glen Helen, and he said he'd seen me ride and said I had a lot of talent and he would be rooting for me.
Well, he was rooting for you... How difficult has the transition been to racing pro? Is this about what you expected?
I kind of prepared myself for it to be really, really hard, so coming off the injuries that I did, I kind of prepared myself for the worst. That way, if it was easier, it would be better, and it was a little easier than I thought. But I wouldn't say it was super-easy. You've definitely got to go out there and ride your butt off for as long as you can. I prepared myself for the worst, and so far it's been pretty good.
You're kind of a big guy, aren't you?
I'm about 6'2" and 170 pounds, so that's my reason behind riding the 450.
Are you afraid that maybe your size will hinder your ability to get a ride next year?
I would prefer to stay on the 450 next year, but I don't know how the rules work for supercross. I think rookies have to ride the Lites bike. But I can ride a Lites bike pretty good, still. I was actually more comfortable on one up until this year – I really like the new '08 RM-Z450. I've got a lot of time on a 250F up until this point, so I'm actually not too bad on one.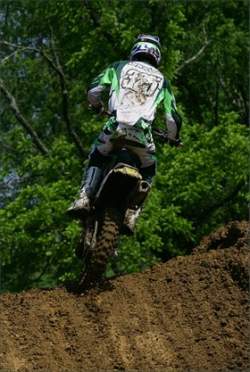 Browne is tied for 19th in points

photo: Matt Ware

What kind of goals do you have for the rest of the season?
As far as this season goes, I'd like to keep the ball rolling from High Point. I believe I have the speed and the ability to run inside the top 10. I was pumped on my 10th-place finish the second moto, but I was kind of bored with it, because I want to battle with the guys running in the top 10. As far as next year goes, I just want to make a name for myself and prove that I have what it takes to be on a real, legit team. The Suzuki City team has helped me out a little this year, and they're going to be a pretty big force next year, so if I can ride for them, that would be cool. If not, if I can just get on a team where I can get to the races and show what I got, that would be great.
Is your middle name "Jet"?
No, it's not, actually. A lot of people think it is because my whole career, I've been called Jarred Jet Browne, but it's actually a nickname that my grandfather gave me when I was three years old. I used to have these little plastic ponies that I took and used to haul butt around with, so he gave me the nickname "Jet" and I carried it over into motocross. I guess the AMA has me on file from years and years ago when I was racing Loretta's or something and it's coming back pretty strong. My grandpa was a huge supporter of me, and he traveled to all the races around the country with me. He passed away about three years ago, so I'm glad that the nickname he gave me is going strong.
Who are your sponsors this year?
As of right now, the Forest River Trailer guys are helping me out quite a bit, helping me get from race to race. Also, Suzuki City, OTSFF, Rockstar Energy, West Coast Motorsports, Answer Racing, One Helmets, Dragon, Pro Taper, PanicRev, Ogio, Schmidt Performance, Tallon Management, Vance & Hines, and Dunlop tires.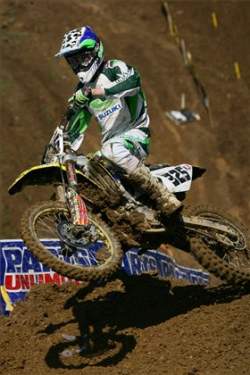 photo: Simon Cudby