Hello, everyone, and welcome to the Rev Up. Sit back and think about the first supercross you ever went to. If you are a true fan of the sport then you remember entering that giant parking lot for the first time. I remember it all in sharp detail. I remember seeing all of the box vans lined up with Honda, Kawasaki, Yamaha, and Suzuki adorned to the sides. I remember walking through the enormous stadium through the hordes of people and finding my seat, then gazing in awe out at the track. I remembered how big the doubles along my side of the grandstands looked and getting that nervous acidy taste in my throat when I tried to gauge if I would be able to clear them on my CR80. You see, my brothers and I hadn't only traveled to Dallas to watch Jeff Ward, Ricky Johnson, and Broc Glover, we were there to look for the hot lines we could use on amateur day.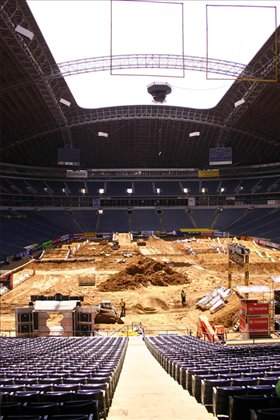 Crazy Texans left a hole in the roof!
All of the sudden the lights went off and music was screaming out through the stadium speakers. Then here came Jeff Ward and Ricky Johnson walking out from the tunnel waving to the crowd wearing their super-trick team jackets. Man, there he was. Ricky Johnson. There are a lot of things I miss about being a kid, but that feeling you get from seeing your hero for the first time is something they should learn to bottle up and sell, because if they did there would be no more war.
The races seemed so much faster and violent than they did on TV. The bikes looked shinier and the smell from the exhaust made my tiny fists clench and my size 6 foot tap like a jack rabbit. And sure enough, RJ won the main event after battling back and forth with my other hero, Jeff Ward. After the races my brothers and I ran as fast as we could to his box van to try and get an autograph. I had always thought about what I was going to say when I met him, but when we finally came face to face all I could do is stand there and stare. After signing our programs we just stared at them in our laps the whole way back to the hotel.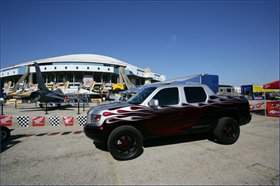 Some things in the Texas pits have changed over the years.
That night we laid in bed awake in terror as rain pelted the roof of our Motel 6. When we got to the track the next day all of the lines I had learned were washed away and that double I had worked up the courage to jump was now impossible. At the end of the day all three of us crashed a dozen times, trashed our bikes, and didn't ride home with any trophies. At least I had that event program with RJ's signature.
As the years went by we would drive through Dallas on our way to Lake Whitney, Texas for what were then called the GNC Finals. In 1989 I had my first on-track experience with Ricky Carmichael. He ended up crashing both motos and I won my first amateur title. More years flew by, and I always seemed to make it to the Dallas area for one reason or another. 2003 was the last time I traveled to the area for competition and I won my last amateur national championship at Mosier Valley. The following year I traveled to Dallas/Ft. Worth for an event that I really didn't know what to think of, but a Bowyer was racing in it. This time it was Texas Motor Speedway instead of Texas Stadium. That weekend marked the beginning of something really special to my family and me.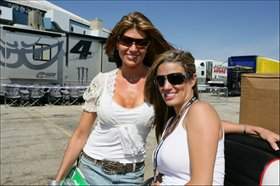 ...some things have not!
My God, guys, it blows me away how time changes things. Tomorrow I'll board a plane with Jason Weigandt to travel to Dallas, Texas to work in the
Racer X
booth selling subscriptions with Mike Farber. I'll help close up shop around 5:30 p.m. and take our seats inside Texas Stadium just like I did for the first time exactly 20 years ago. Casey, Clint, and Pops are coming over to watch too.
This weekend there will be thousands of kids that will have a night like we did back in 1988. There will be thousands of little arms pointing out through the lasers and smoke screaming, "Hey man, there's Ryan Villopoto!" They'll get to stand before them and get their autograph. It will be a night that will stay with them forever. This is American Supercross, ladies and gentlemen. The greatest sport on the planet. As Round 13 of the Monster Energy AMA Supercross, an FIM World Championship makes its way to Dallas, we have championship fights going on in both classes. If you're going to be at the race, swing by the Racer X tent. I love going to Dallas and I'll have the high fives warmed up.
Thank you for reading, see you next week.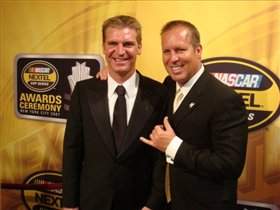 20 years between handshakes